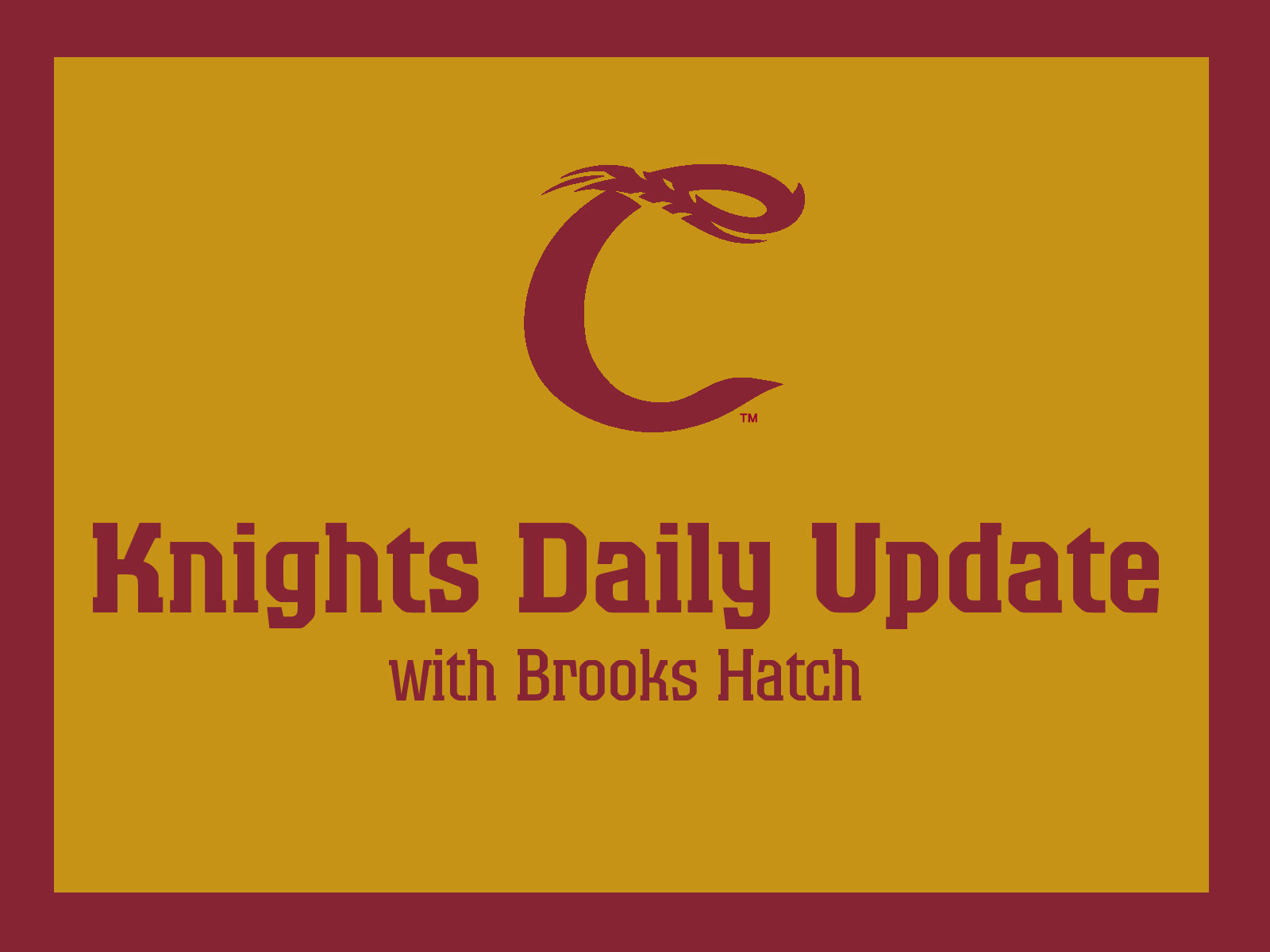 Brooks Hatch Blog: Knights' Pitchers Lead South to All-Star Win
Happy Wednesday, everyone, from the world-wide headquarters (WWHQ) of the Corvallis Knights, your 2016 West Coast League champions!
—————
Knights pitchers combined for 10 strikeouts in six innings to help the South Division defeat the North 5-2 on Tuesday night in the West Coast League All-Star Game.
Lefty Chase Kaplan closed the game for the second year in a row with a hitless ninth inning. Last summer he finished a 4-0 win at Cowlitz with a scoreless ninth inning.
Cason Cunningham struck out two in a perfect second inning and was credited with the victory. Louis Crow gave up a run on two walks and a base hit in the third inning.
Tanner Howell struck out two in a scoreless sixth inning. Dakota Donovan struck out three but gave up a run in the seventh inning, and Jordan Qsar fanned one in a perfect eighth inning.
For more about the All-Star Game, please click here and click here.
On Monday night, Qsar hit seven homers in the first round of the All-Star Game Home Run Derby, but fell just short of making the top three (and ties) in the 10-player competition.
Bellingham's Chase Illig, who blasted a homer over the center field batter's eye at Goss Stadium earlier this summer, won the title and hit the most homers in every round. For more on the Home Run Derby, please click here and click here.
—————
Knights' associate head coach/pitching coach Connor Lambert left the team on July 13 to begin work for his new employer, the University of Portland. He was recently hired as the Pilots' new pitching coach.
He succeeds Gregg Swenson, who left the Pilots following the spring season to work for the Gresham GreyWolves of the West Coast League as their general manager.
Connor's first day on The Bluff was July 17. He is part of Knights' alum Geoff Loomis' coaching staff that also includes Jake Valentine and David Tufo. For more on that story from the Knights' website, please click here; for more from the UP website, please click here.
Congrats to Lambo!
—————
Alum Nick Madrigal (2015) of Oregon State completed his summer with the U.S. Men's Collegiate National Team on Monday in a 3-1 victory that clinched a five-game series against Japan. Nick hit .227 (5-22) in the series, with two RBIs and three steals in four attempts.
Team USA won a five-game series against Cuba on July 2-7. Madrigal hit .261 (6-23) in those games, with a homer, two RBIs and three steals in four attempts. He hit .308 (4-13), with no homers or RBIs, to help Team USA sweep a four-game series against Chinese Taipei on June 27-July 1; he was also 2-for-2 in steals.
—————
Alums Sam Gaviglio (2009) and Matt Boyd (2010), both former Oregon State pitchers, were recalled from triple-A on Tuesday by Seattle and Detroit, respectively.
Gaviglio started at Houston and gave up five runs in six innings in a 6-2 loss to the Astros. Boyd started at Kansas City and got the win in a 9-3 decision over the Royals.
—————
Elizabethton (R Appalachian, Twins) pitcher Ryley Widell (2016) pitched 2.1 scoreless innings in his professional debut in a 9-4 loss to Bristol on Tuesday night to earn Corvallis Knights Minor League Player of the Day honors. He played at Washington State.
Honorable mention goes to:
Reno (AAA Pacific Coast, Diamondbacks) closer Jimmie Sherfy (2011) earned his 13th save with 1.1 scoreless innings in an 8-6 win over Salt Lake. He had two strikeouts and lowered his ERA to 1.56. He played at Oregon.
San Antonio outfielder Nick Torres (2012) was 2-for-5 with two runs and an RBI in a 11-3 win over Midland. He played at Cal Poly.
—————
Central Arizona College sophomore infielder Matt Kroon of the Bend Elks and Mt. Hood CC freshman pitcher Sam Menegat of the Kelowna Falcons were named the West Coast League Player of the Week and Pitcher of the Week for July 10-16.
Kroon, who transferred from Oregon to Central Arizona for the 2017 season, went 12-for-25 with 11 runs scored, five stolen bases, two doubles, three homers and 13 RBIs to lead the Elks to a 5-1 week.
He was selected in the 38th round of the 2015 MLB draft by Cincinnati and he was picked again in this year's MLB June draft by the Philadelphia Phillies in the 30th round.
Menegat, a sophomore-to-be southpaw from Eugene, twirled two masterpieces this past week, tossing eight innings at Corvallis to earn the 4-1 win on July 10 and seven shutout innings vs. Wenatchee in a no-decision on July 16.
In total, Menegat pitched 15 innings, allowed one run and struck out 18. He walked none and struck out eight against the AppleSox and walked three and struck out 10 against the Knights at Goss Stadium.
—————
That's all for today. See you back here on Thursday.