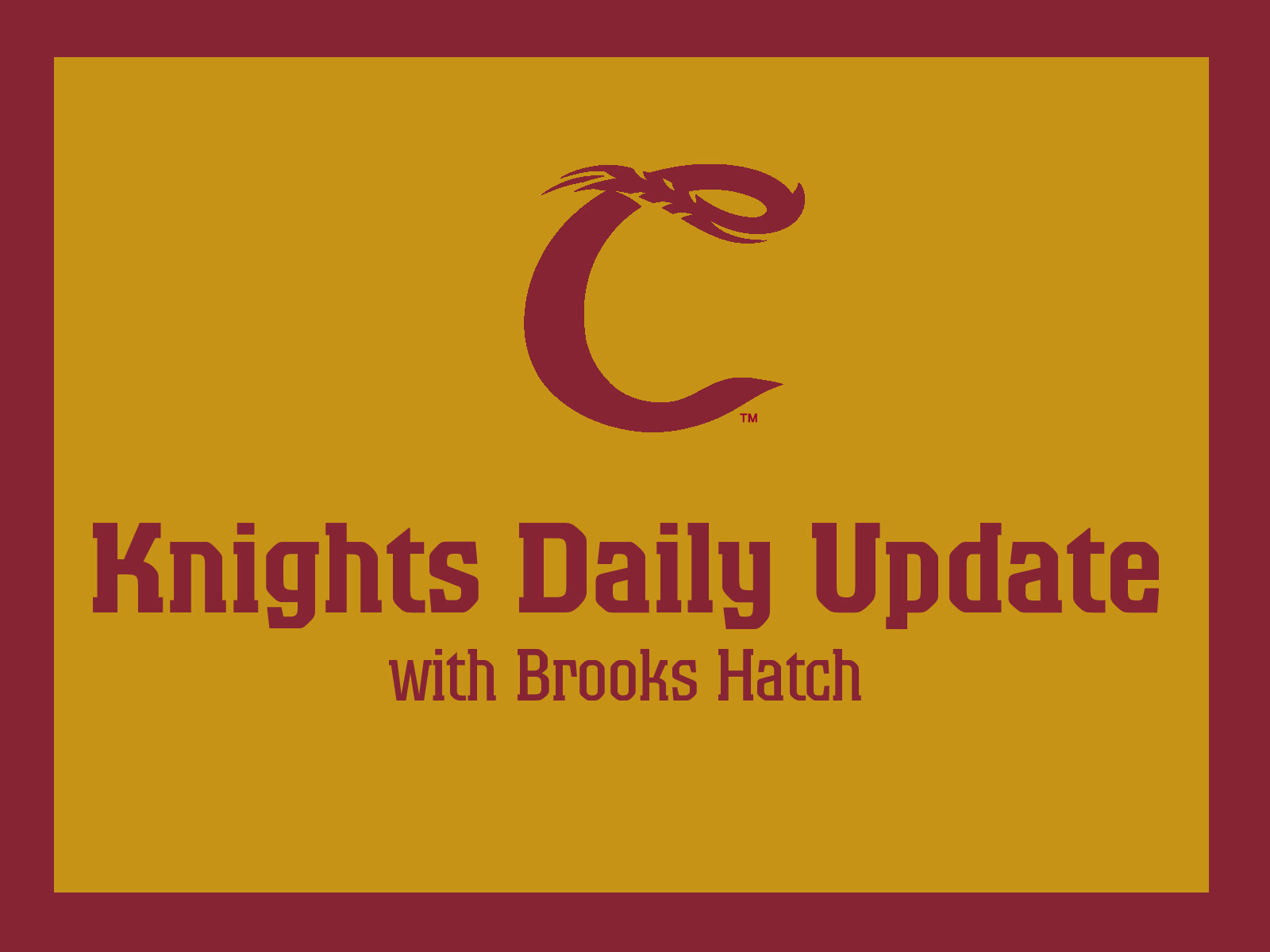 Brooks Hatch Blog: Cameron Bishop Signs With Baltimore
Happy Monday, everyone, from the world-wide headquarters (WWHQ) of the Corvallis Knights, your 2016 West Coast League champions!
—————
West Coast League home run leader Jordan Qsar will lead a group of 10 contestants in this year's All-Star Game Home Run Derby.
The competition is set for 6:30 tonight at Yakima County Stadium, home of the host Yakima Valley Pippins. It is the precursor to the annual WCL All-Star Game, scheduled for 7:05 p.m. Tuesday.
A senior-to-be at Pepperdine, Qsar has smacked a franchise-record 11 homers.  His latest round-tripper came in a 6-5, 10-inning win at Port Angeles on July 14. He also leads the WCL with 41 RBIs after driving in six runs in a weekend sweep at Port Angeles.
Qsar will be joined by Lucas Denney (Yakima Valley); Nick Nyquist (Walla Walla); Evan Johnson (Wenatchee); Taylor Wright (Kelowna); Chase Illig (Bellingham); Ian Nowak (Port Angeles); Hunter Vansau (Victoria); Collin Runge (Bend), and Devlin Granberg (Cowlitz).
—————
The Baltimore Orioles have signed Cameron Bishop (2015-16) of UC Irvine, their 26th-round selection in the 2017 MLB draft. He was ranked as the WCL's top prospect by Perfect Game, and the No. 2 prospect by Baseball America, following the 2016 season. He was also voted the top prospect at the 2016 WCL All-Star Game.
Bishop was second-team all-West Coast League as a starting pitcher in 2016, when he was 1-3, 1.45 in seven games, with 43 strikeouts in just 31 innings. He has not yet been assigned to a minor-league affiliate.
—————
Greeneville (R Appalachian, Astros) first baseman Roman Garcia (2016) was 2-for-5 with a homer, a double, a run and four RBIs in an 8-4 win over Elizabethton on Sunday night to earn Corvallis Knights Minor League Player of the Day honors. He played at San Diego.
Honorable mention goes to:
Montgomery (AA Southern, Rays) first baseman Dalton Kelly (2014) was 1-for-4 with a double and an RBI in an 8-3 win over Jackson. He played at UC Santa Barbara.
Jupiter (A Florida State, Marlins) pitcher Ben (Wetzler) Holmes (2011) pitched a scoreless inning in a 3-1 loss to Charlotte. He played at Oregon State.
Salem (A Carolina, Red Sox) closer Stephen Nogosek (2013) pitched three scoreless innings, had two strikeouts and got the win in a 5-4 victory over Carolina. He lowered his ERA to 1.74. He played at Oregon.
El Paso (AAA Pacific Coast, Padres) catcher Rocky Gale (2007, 2009) was 1-for-5 with a run and two RBIs in a 10-3 win over Reno. He played at Portland.
Charlotte (AAA International, White Sox) first baseman Danny Hayes (2010) was 1-for-4 with a run, a double and an RBI in a 5-4 win over Gwinnett. He played at OSU.
—————
That's all for today. See you back here on Tuesday.