Science, Engineering & Art Day in collaboration with the OSU Colleges of Science and Engineering is a celebration of science, technology, manufacturing, engineering and the arts, and of course – baseball. The Corvallis Knights have partnered with OSU Colleges of Science and Engineering to deliver an entertaining, engaging and interactive experience for students of all ages. 15 or more exhibits are positioned outside and inside OSU's Goss Stadium. Teachers, students and Chaperones are encouraged to visit each station at their leisure. Exhibits are open before, during and following the game. While Goss Stadium features a concession stand, sack lunches are allowed. Details regarding group seating assignments, ticket distribution and payment info will be communicated in May. In the meantime, make your space reservation now. It's educational and fun for the kids! For more information and to ask about scholarships, please see the below or call the Knights office at 541-752-5656.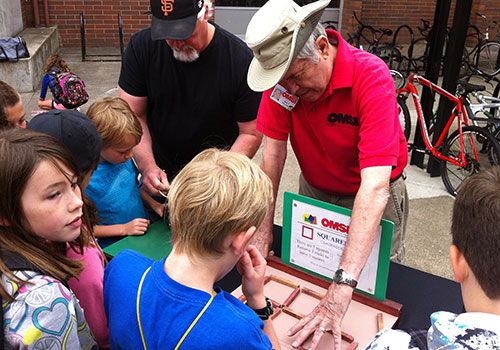 Ninth Annual SEA Day!
Thursday, May 26.
Gates open: 9:30 am / First pitch: 10 am
Tickets: $5
Scholarships available for hardship students.
For reservations, call 541-752-5656 or email

[email protected]