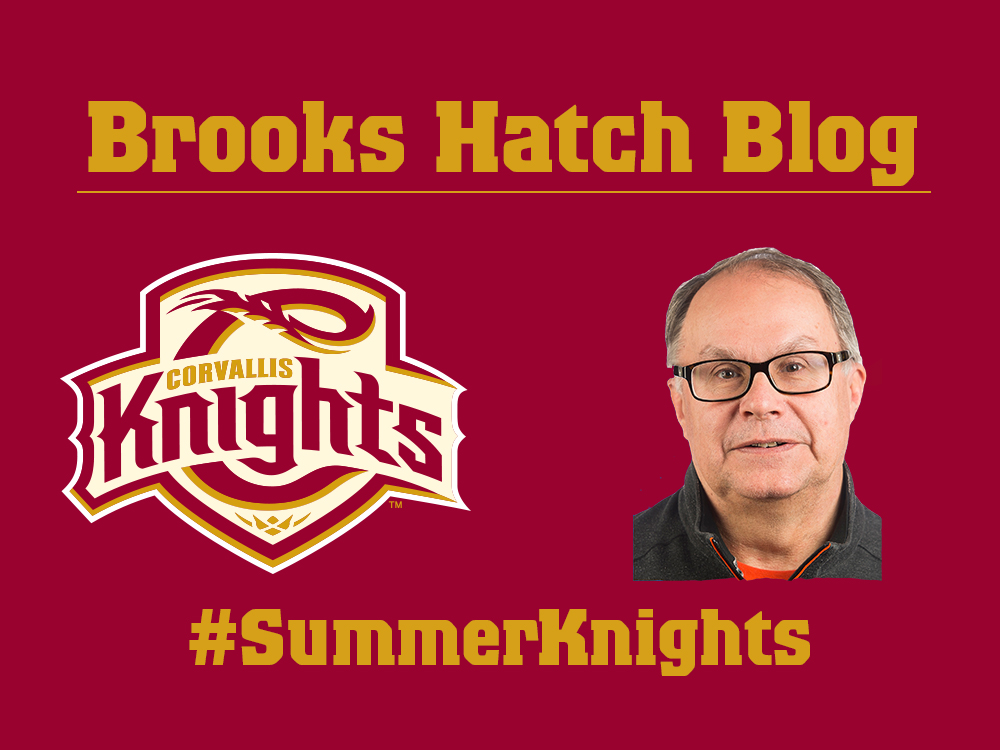 Knights Sign GFU Freshman Hallman to 10-Day Deal
Corvallis, Ore., March 11, 2020 – We have signed George Fox University pitcher Austin Hallman to a 10-day contract for the 2020 season. He is a 6-foot-2, 205-pound freshman righthander from Marina High School in Huntington Beach, Calif., who also plays outfield.
Hallman is 1-0, 2.25 in five pitching appearances this spring, with eight strikeouts in four innings. He has eight appearances as a position player and is 0-for-3 with two runs and an RBI.
He helped Marina win the Sunset League championship as a senior, and played summer ball for the SoCal Giants.
Players are signed to 10-day contracts to add depth early in the season before many of the full-time players arrive. They have a chance to stick with the team for the entire season.
Welcome to the team Austin!
————–
Some alumni news out of spring training:
Tampa Bay sent outfielder Jordan Qsar (2017) to minor-league camp on March 9. He played at Pepperdine.
————–
Our 2020 schedule has been finalized. We will open the home season against the Portland Sea Dogs on June 2 at Weyerhaeuser Science, Engineering and Art Day at Goss Stadium. For the complete 2020 schedule, please click here.
We have also released our promotional schedule for 2020, and it's a good one. Please click here for complete details.
The Knights set a franchise record for total attendance in 2019 by drawing 59,357 fans to Goss Stadium in 36 regular-season and playoff games. We averaged 1,721 fans per regular-season game, and 1,071 fans for the four playoff games.
Thanks to the best fans in the West Coast League.
The WCL All-Star Game is scheduled for July 20 at Paul Thomas Sr. Field in Wenatchee. New AppleSox head coach Ian Sanderson and staff will coach the North Division's team and the 2019 West Coast League champion Corvallis Knights coaching staff led by Brooke Knight will coach the South Division. For more details, please click here.
————–
Some news from elsewhere in the West Coast League:
Bellingham has signed freshman right-handed pitcher Dylan Beavers from the University of California. Please click here for more details, from Our Sports Central.
Walla Walla has completed its 2020 coaching staff. Please click here for more details, from Our Sports Central.
The WCL has added Nanaimo, British Columbia, as its 13th franchise. The to-be-named club's inaugural season is set for 2021. Nanaimo will play its home games at Serauxmen Stadium. Please click here for more details on that story, from the WCL website.
The Victoria HarbourCats are extending protective netting at Wilson's Group Stadium at Royal Athletic Park, with the project to be completed by their late May opener. Please click here for more details, from Ballpark Digest.
————–
That's all for today. See you soon!