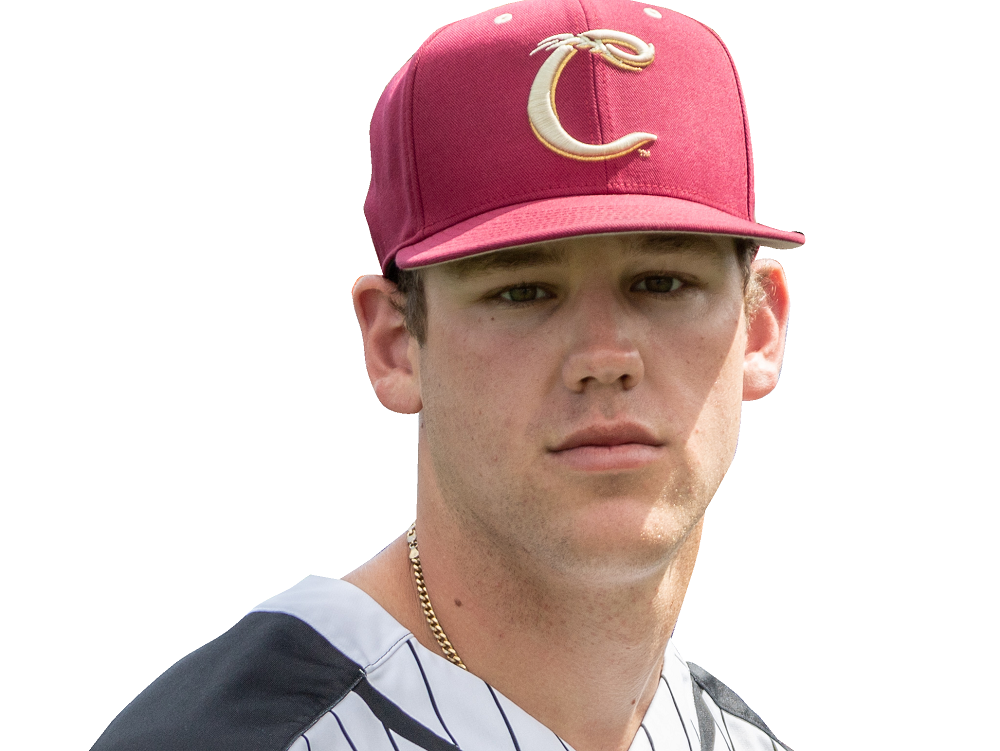 Yovetich homers but Knights drop series opener to Bend 3-2
Designated hitter Nick Yovetich (pictured, above) blasted his second homer of the summer but the Knights fell 3-2 to Bend in the opener of a West Coast League South Division game before a Goss Stadium crowd of 1,788.
Yovetich's (San Francisco) homer gave the Knights as 1-0 lead in the second inning. However, Bend scored three times in the fourth and held on to even a six-game matchup between the teams at 2-2.
The Knights (40-10, 32-10 WCL, 11-4 second half) ran themselves out of a chance to tie the game in ninth. A two-base error and a walk put Michael Curialle (UCLA) and Yovetich on second and first with one out.
Both moved up one base on a wild pitch but Curialle then tried to score when the ball rolled near the Knights' dugout. He was gunned down at home for the second out and Michael Dixon (San Diego) flew out to end the game.
Michael Curialle tripled and scored to trim the Elks' lead to 3-2 in the seventh inning when Dixon prolonged a rundown after being picked off allowing Curialle to score.
Starter Connor Redmond (TBA) went four innings and suffered his first loss. Eric Hill (LBCC) added five scoreless innings of relief, allowing two hits and striking out three.
The teams meet again at Goss Stadium on Wednesday and Thursday, starting at 6:30 p.m. each night. Corban's Jackson Arnsdorf (4-1, 1.40) will start for the Knights on Wednesday; Bend's probable is undetermined.
Thursday's finale matches Mesa CC's Michael Hartsell (1-3, 4.73) for the Elks and UC Riverside's Abbott Haffar (1-0, 2.70) for Corvallis.
Tuesday's crowd of 1,788 raised the season total to 42,752 in 27 openings, an average of 1,583 per date. That's an increase of 3,010 over last year though a corresponding number of dates.
The Knights clinched the first-half South Division title on July 6, earning an automatic playoff berth and home-field advantage in the best-of-3 divisional round, which begins on Aug. 13. The best-of-3 Championship Series begins on Aug. 17.
They have qualified for the playoffs every season since the current divisional postseason format began in 2007. They have won six championships, the last three in a row.