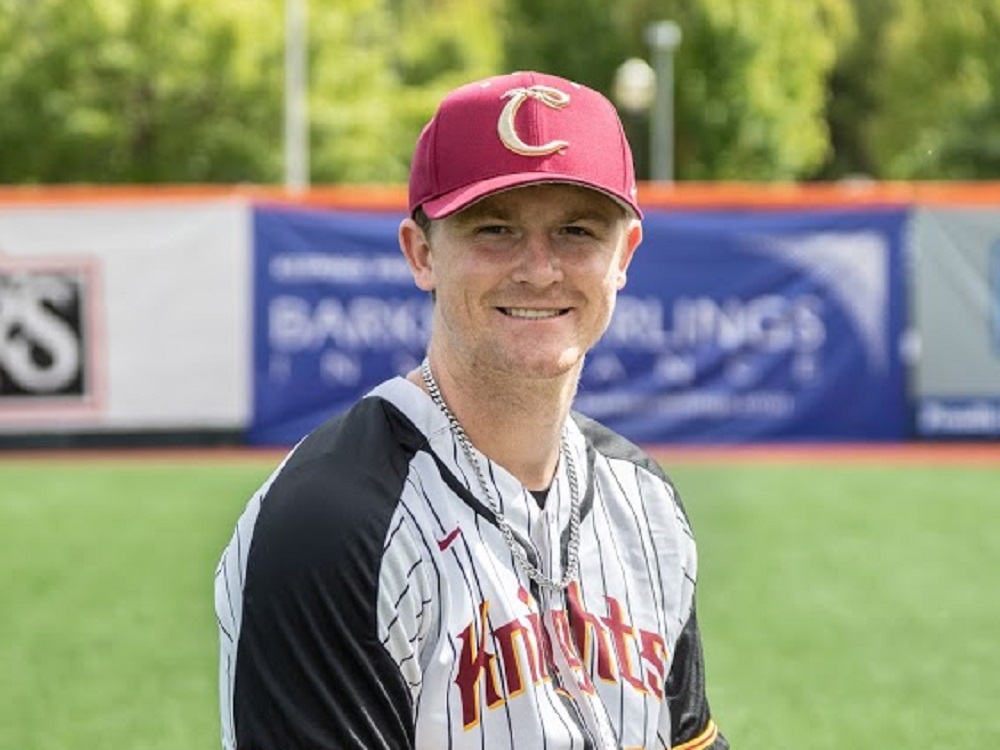 Victoria tops Knights 5-2, forces decisive Game 3 of WCL finals
Victoria forced a decisive Game 3 in the West Coast League Championship Series by defeating the Knights 5-2 before a playoff-high crowd of 1,738 at Goss Stadium.
The Knights (53-14) were held to only five hits the night after they bashed four homers and 15 hits in winning the series opener 14-8 at Victoria. They scored twice in the first but could not score again.
The winner-take-all Game 3 is set for 5:05 p.m. Sunday at Goss Stadium; starting pitchers were not announced. Corvallis is 11-1 all-time in home playoff elimination games.
Corvallis is seeking its fourth-straight WCL title and its seventh overall. Victoria has never won a championship since joining the league in 2013.
The Knights took a 2-1 lead in the first inning on a balk and an RBI single by catcher Zack Moeller (Utah). However, they could not add on with runners on second and third with one out.
Corvallis also stranded two runners in the second inning. It then had no hits and only one baserunner until the eighth as Victoria reliever Hunter Omlid retired 13 batters in a row.
In the eighth, two-out singles by Brooks Lee (Cal Poly) and Moeller brought the tying run to the plate, but a strikeout ended the rally. Nick Yovetich (San Francisco) doubled with one out in the ninth but he was also left on base.
The Knights left eight runners on base, six of them in scoring position. Moeller was the only player with more than one hit and Yovetich had the lone extra-base hit.
Reliever Kevin West (pictured, above) of UC Riverside, who got the final out in the 14-8 win at Victoria the previous night, pitched 3.2 scoreless innings and earned Washington Park Advisors Player of the Game honors.
Corvallis defeated the HarbourCats 2-1 in the 2017 Championship Series. Corvallis won the 2019 season series, going 2-1 at Victoria on June 7-9; Victoria did not play at Goss Stadium this summer.
The Knights earned home-field advantage for the Championship Series by posting the WCL's best regular-season record (42-12).
The Knights have qualified for the playoffs every season since the current divisional postseason format began in 2007. They have won six championships, the last three in a row.