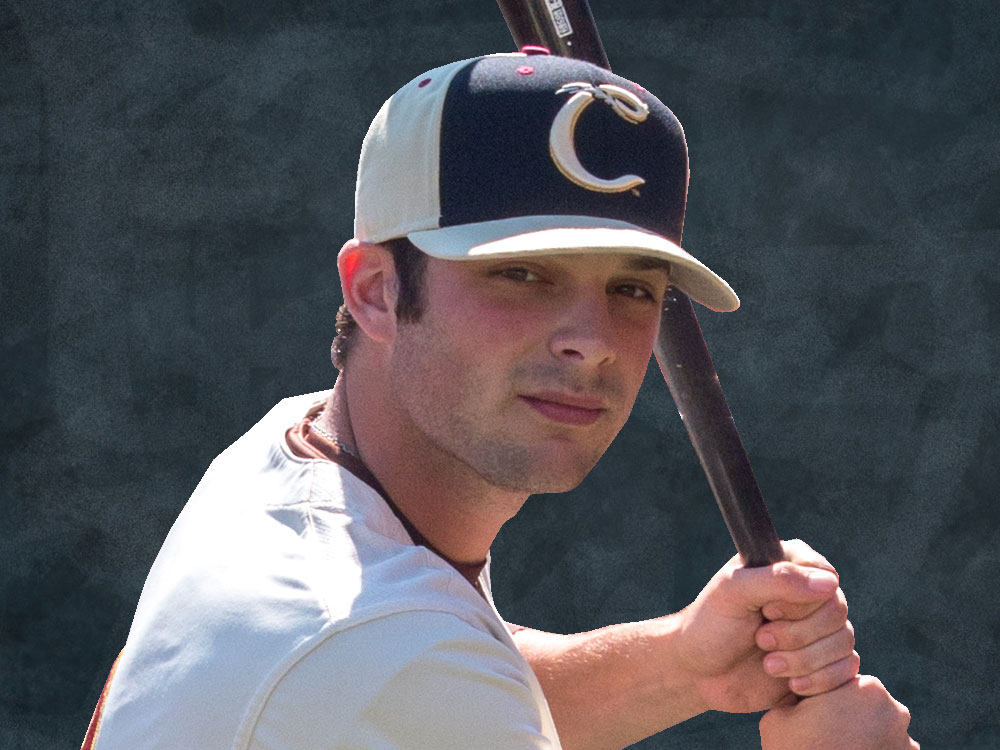 Travess Hammers Grand Slam in Win Over Sweets
CORVALLIS, Ore. –  Left fielder Taylor Travess (pictured, above) hit a grand slam and first baseman Gabe Matthews added a key two-run single and the Knights topped Walla Walla 8-6 in the series opener.
It was the first homer of the season for Travess (Oregon), who drilled a pitch over the fence in right-center just in front of the scoreboard. It gave the Knights a 5-4 lead in the fourth inning.
It was also the 26th homer of the summer for the Knights, who lead the WCL in that department. Travess was the 12th player to homer in a WCL game.
"I'm more of a spare hitter, get-on-bases kind of guy," said Travess, a three-year Knight from Springfield who played at Mt. Hood CC before transferring to Oregon for the 2017 season. "Every once in a while, I'll get one out of the park," as happened in 2016, when he had three homers.
"I hit it and I didn't even think it would hit the fence. Then I saw the outfielders converge and I knew it was out."
Matthews (Oregon) added a two-out, two-run single in the seventh to give the Knights some valuable insurance. It increased their lead to 8-5 and the final two runs proved crucial when the Sweets scored once in the ninth.
It was the 10th consecutive victory for the Knights (25-10 all, 4-0 second half, 21-10 WCL). They have now won seven consecutive WCL games after losing back-to-back shutouts to Victoria on June 27-28.
Darren Nelson (Cal Poly) pitched two scoreless innings and got the win to even his record at 1-1. Dakota Donovan (Oregon State) went the last two innings, got his first save and struck out the side in the ninth; the final whiff ended the game with the tying run at first base.
Designated hitter Dillan Shrum (Nevada) doubled twice and scored both times. He was the only Knight with more than one hit.
The series resumes at 6:40 p.m. Saturday on All Family Vision Care $1,000 Kids Dash for Cash Night, presented by State Farm Insurance. Gates open at 6 pm. Kids 12 years of age and under are eligible to dash for the cash on the Goss Stadium infield.
Lefty Jordan Horak of Portland (3-1, 2.73) is the scheduled starter for Corvallis, opposed by Cal Baptist righty Matt Amrhein (0-1, 2.45). The finale is set for 5:05 p.m. Sunday; lefty Hazahel Quijada (1-1, 6.75) of UC Riverside will start for Corvallis; UC Irvine lefty Dylan Riddle (1-0, 3.11) goes for the Sweets.
The Knights conclude their 10-game homestand against North Division first-half champion Kelowna on Monday, Tuesday and Wednesday.