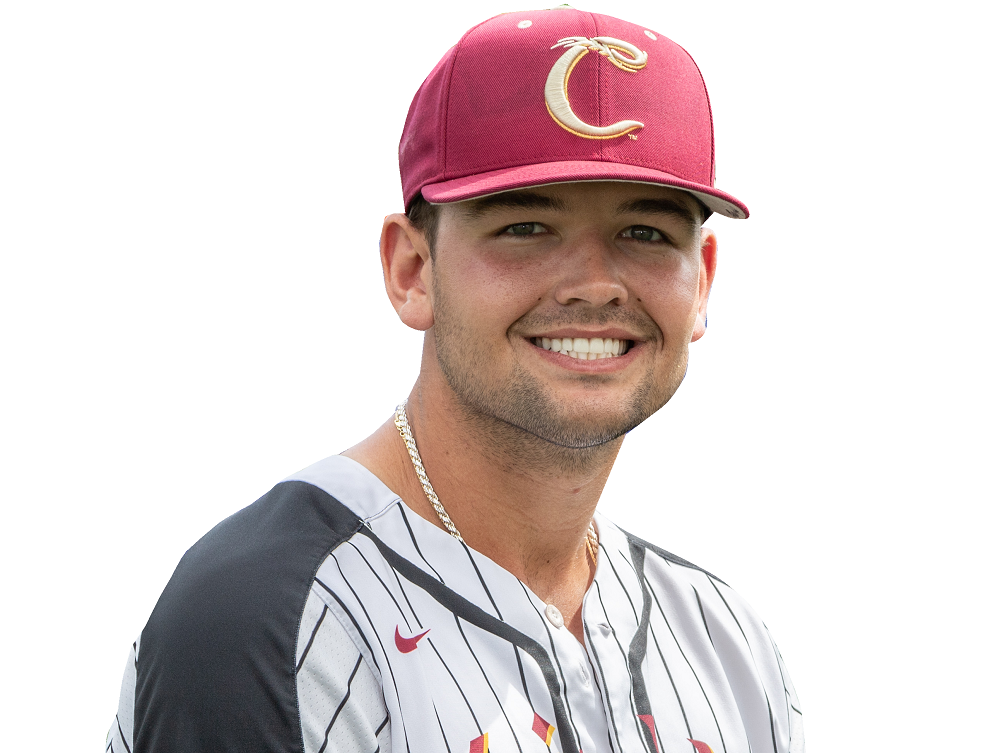 Tammaro's homer powers Knights to eighth-straight WCL victory
A three-run homer by Tracye Tammaro (pictured, above) capped a five-run first inning and the Knights eased to a 7-1 win over Yakima Valley to win the West Coast League series.
A Goss Stadium crowd of 1,514 watched the Knights (19-6, 14-6) stretch their WCL winning streak to eight games in a row. They remained one game behind leader Walla Walla with seven games remaining in the South Division's first-half pennant race.
A sophomore-to-be at Portland, Tammaro's team-high fourth homer – his second in the ongoing homestand – put the Knights ahead 4-0. Michael Dixon (San Diego) added an RBI single to bump their lead to 5-0 and the Knights cruised from there.
Tammaro was named the Washington Park Advisors Player of the Game. He is  tied with Troy Viola of Bellingham for the WCL lead in homers, and even with Portland teammate Jake Holcroft for the team lead in RBIs (15).
"Skip [Brooke Knight] and I have been working on my swing in our early work, trying to make it as simple as possible to get the bat head to the ball, and it's been working out," he said. "Definitely taking unnecessary movement out of my swing, making it simpler so it's easier to see the ball and hit the ball.
"This summer I'm getting in the weight room to get a lot stronger and continuing to work on my game, on my hitting. It takes a whole life to be good at it. Never feeling complete, going out every day and using the whole field every time I'm up to bat."
Center fielder Briley Knight (Utah) doubled twice, singled and drove in two and right fielder Nick Yovetich (San Francisco) doubled twice and singled. Holcroft, shortstop Brooks Lee (Cal Poly) and second baseman Matthew Gretler (Oregon State) had two hits apiece.
The Knights finished with 15 hits and every player in the lineup reached safely by a hit or a walk.
Lefty Colton Meyer (Linfield) allowed one run in 3.2 innings and got the win. Trevor Bateson (UC Riverside), Nick Caviglia (Utah) and Brodie Cooper-Vassalakis (Grand Canyon) combined for four scoreless frames of relief.
Tevita Gerber (2-1, 4.32) of Dixie State gets the ball in Sunday's 3 p.m. finale, opposed by Darius Garcia (0-2, 6.00) of UC Irvine in a matchup of lefties.
The ongoing nine-game homestand runs through July 3. Saturday's crowd of 1,514 raised the season total to 19,961 for 13 dates, an increase of 1,340 from 2018 over a corresponding number of openings.