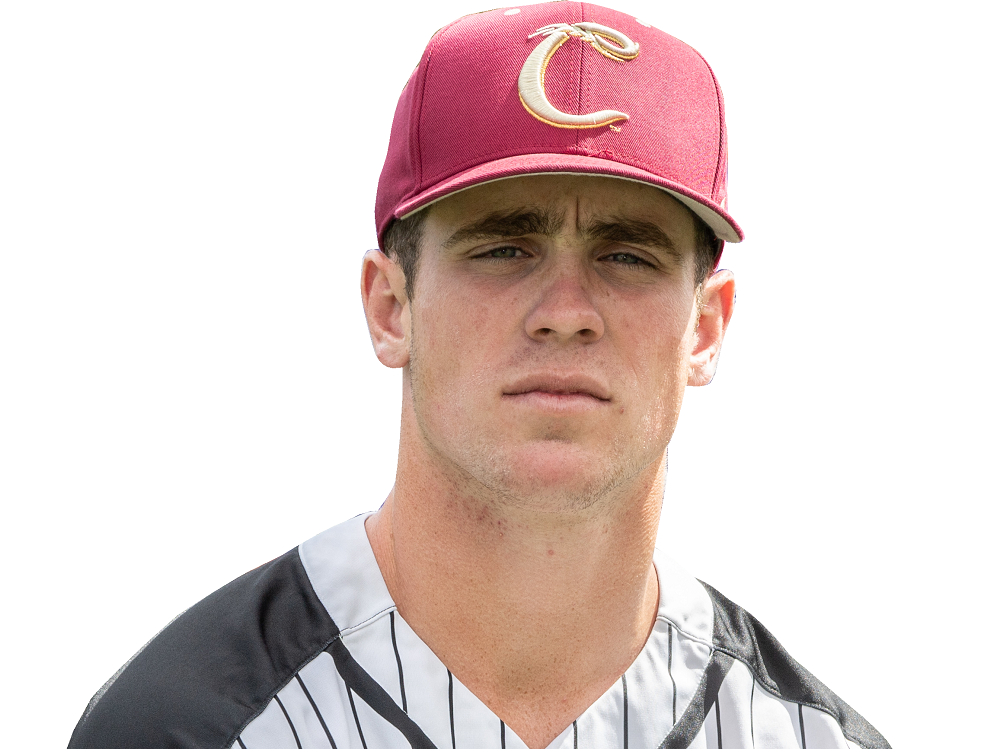 Knights finish off Pippins, move into tie for first place
The Knights swept their third West Coast League series in a row by defeating Yakima Valley 9-1 before a crowd of 1,072 at Goss Stadium.
The Knights (20-6, 15-6 WCL) stretched their league winning streak to nine games in a row. They moved into a first-place tie with Walla Walla in the South Division's first-half pennant race when the Sweets lost 6-3 at Ridgefield.
The first-half champion earns an automatic berth and home-field advantage in the divisional playoffs. Each team has six games remaining; the Sweets have the tiebreaker, as they swept the Knights in Walla Walla on June 4-6.
Knights' starter Tevita Gerber (Dixie State) took a perfect game into the fifth before allowing three hits and a run in his final inning. He struck out seven, won his third start in a row, lowered his ERA from 4.32 to 2.08 and earned Washington Park Advisors Player of the Game honors.
"Everything was working, I was able to command my fastball a lot earlier than in my last outing," said Gerber, sporting a shiner under his left eye after breaking his nose when hit by an errant baseball in pregame on June 27.  "I controlled the fastball on both sides of the plate and was able to drop my secondary stuff when I needed to to keep them off-balance.
"That's whole point of the game, and I was able to execute today. I had a little bit of an idea I had a perfect game, guys were leaving me alone in the dugout" between innings, he added.
Center fielder Briley Knight (Utah, pictured above) homered, singled twice and drove in a run for the Knights, who built a 6-0 lead through three innings and coasted home to finish the season-series against Yakima Valley with a perfect 6-0 mark.
"It's huge, that sets the tone for the game," Gerber said of pitching with a comfortable lead. "It helps me to just go out and throw strikes. I know my defense is behind me, they will back me up and that we're going to score more runs. I love it."
The Knights had plenty of players complement Knight, as they had 13 hits to finish the series with 33. Third baseman Andy Atwood (Texas Rio Grande Valley) singled three times, scored once and drove in a run. Catcher Zack Moeller (Utah) added three singles and an RBI.
Left fielder Michael Dixon (San Diego) had two hits, two runs, a walk and an RBI. Right fielder Elliot Willy (Oregon State) drove in two runs, Atwood, Moeller, shortstop Brooks Lee (Cal Poly) and DH Michael Curialle (UCLA) each drove in a run.
Gerber was lifted after throwing 46 strikes in 76 pitches and David Watson (Utah) threw a scoreless sixth. Trace Hokkanen (Mt. Hood CC)  went the final three innings for his first save.
The Knights step away from WCL play on Monday when they host the Haysville Hammers, an independent team based in Salem.
They resume WCL action at 6:30 p.m. against South Division rival Portland. Cal Poly lefty Chase Watkins (1-0, 0.00) will start for the Knights.
The teams meet again at 7:05 p.m. Wednesday, concluding the homestand with the annual Oregon State Credit Union Fireworks Night game. Lefty Tim Josten of Cal State-Fullerton (2-1, 2.89) is the probable for Corvallis.
Sunday's crowd of 1,072 raised the season total to 21,033 for 14 dates, an increase of 1,290 from 2018 over a corresponding number of openings.