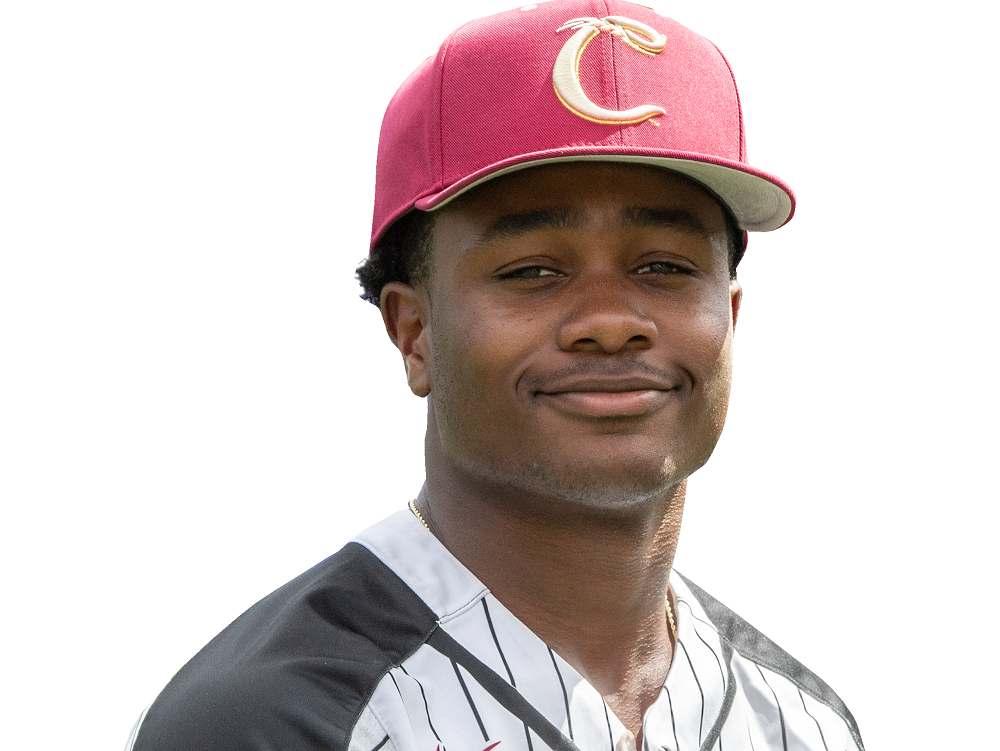 Dixon's massive homer helps streaking Knights defeat Hayesville
Left fielder Michael Dixon (pictured, above) blasted a two-run homer  to spark the Knights to a 4-2 victory over the Hayesville Hammers in a nonleague game at Goss Stadium. It was the Knights' 11th consecutive win.
A future University of San Diego Torero from Berkeley, Calif., Dixon unloaded a 396-foot shot over the left-field fence with two outs in the sixth. It was his first homer and helped him earn Washington Park Advisors Player of the Game honors.
"It felt amazing, fun, exciting," Dixon said. "I was looking for anything close, with two strikes I was trying to battle. He gave me a changeup or a slider, it was kind of high" in the strike zone.
"I didn't really see it" leaving the ballpark. "I was trying to find it, and the next thing I knew it was gone."
Dixon said he is feeling more confident the more he is exposed to a higher level of pitching than he faced at Berkeley.
"It's a little more fast-paced and being away from home" for an extended period for the first time is an adjustment, he added. "It's getting more comfortable and I like it, playing before crowds."
The Knights (21-6, 15-6 WCL) improved to 6-0 in nonleague games with the efficient victory, completed in only two hours, 13 minutes. They face the Hammers, comprised primarily of players from Corban University and Chemeketa CC, again on July 11 at Goss.
Elliot Willy (Oregon State), singled twice, scored and stole a base for Corvallis. Third baseman Brooks Lee (Cal Poly) had an RBI single.
Starter Nick Caviglia (Utah) struck out three and allowed three hits and no runs in five innings to earn the win. Trevor Bateson (UC Riverside) closed the game to register the save.
The Knights resume WCL action at 6:30 p.m. against South Division rival Portland. Cal Poly's Chase Watkins (1-0, 0.00) will start for Corvallis, opposed by USC's Calvin Schapira (0-1, 6.00) for the Pickles in a matchup of left-handers.
The teams meet again at 7:05 p.m. Wednesday, concluding the homestand with the annual Oregon State Credit Union Fireworks Night game. Lefty Tim Josten of Cal State-Fullerton (2-1, 2.89) is the probable for Corvallis; righty Joel Casillas of Santa Ana College (1-1, 3.27) will start for Portland.
Monday's crowd of 988 raised the season total to 22,021 for 15 dates, a decrease of 847 from 2018 over a corresponding number of openings.