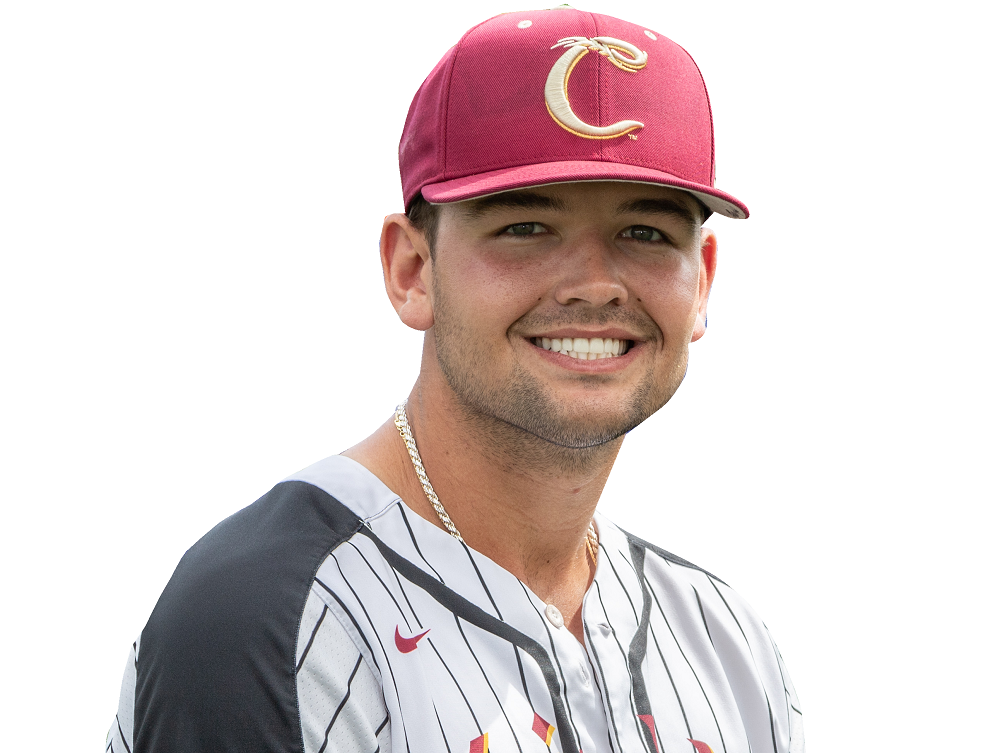 Tammaro breaks slump with four hits in 15-5 win over Ridgefield
RIDGEFIELD, Wash. – First baseman Tracye Tammaro (pictured, above) busted out of a slump with four hits and the Knights blasted three homers in a 15-5 West Coast League victory over the Ridgefield Raptors.
The Knights (27-6, 21-6) thus concluded the first half of the WCL season with 15 consecutive league wins. They are unbeaten in 17 games against all competition since their last loss, against Bellingham on June 20.
A rising sophomore at the University of Portland, Tammaro doubled, singled three times, scored twice and drove in a run while raising his league batting average 34 points to .247. He was hitting .089 (4-45) in 14 games since his last multi-hit outing, against Bellingham on June 18.
Utah teammates Briley Knight and Zack Moeller had two-run homers and Nick Klemp (Portland) added a solo shot for the Knights. Knight also singled twice and had three RBIs and three runs.
Jake Holcroft (Portland) had three hits and two RBIs, Nick Yovetich (San Francisco) doubled, singled and drove in one. Jake Harvey (Oregon State) had two hits and an RBI.
The Knights scored eight times in the fifth to turn a comfortable 5-1 lead into a 13-1 laugher. Every starter had at least one hit as they finished with 20 overall. They completed their fifth consecutive series sweep and went 6-0 against the first-year Raptors, the WCL's newest franchise.
Starter Tevita Gerber (Dixie State) allowed five hits and one run and had five strikeouts in a five-inning stint. Gerber (4-1) won his fourth straight start and lowered his ERA from 3.73 to 3.37.
Relievers Trace Hokkanen (Mt. Hood CC), Trevor Bateson (UC Riverside) and Nick Caviglia (Utah) finished up.
Corvallis clinched the first-half South Division title on Saturday, earning an automatic playoff berth and home-field advantage in the best-of-3 divisional round, which begins on Aug. 13. The Knights' first home playoff game will be Aug. 14; a third game, if necessary, would be at Goss Stadium on Aug. 15.
The best-of-3 Championship Series begins on Aug. 17. Game 2 and Game 3 (if necessary) will be Aug. 19-20 at the higher seed.
The Knights have qualified for the playoffs every season since the current divisional postseason format began in 2007. They have won six championships, the last three in a row.
Corvallis begins the second half on Monday with the opener of a three-game series against the Port Angeles Lefties at Civic Field in Port Angeles. The Knights' next home game is Thursday against the Hayesville Hammers.