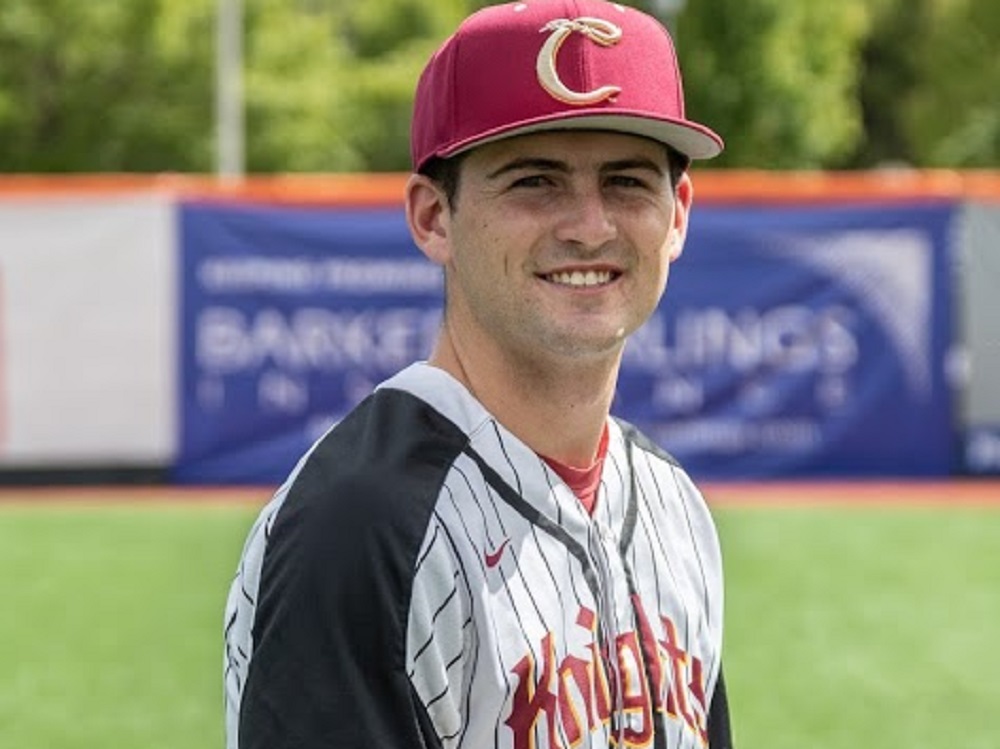 Knights top Raptors to clinch first-half South title, playoff berth
RIDGEFIELD, Wash. – The Knights clinched the South Division's first-half championship and their 13th consecutive West Coast League playoff berth with a 7-5 victory over Ridgefield.
Corvallis (26-6, 20-6 WCL) upped its lead over second-place Walla Walla to three game with one left in the first half. The Sweets (17-9 WCL), who had led the South Division for most of the first half following a 9-1 start, were eliminated after losing a doubleheader at Kelowna on Saturday.
The Knights extended their WCL winning streak to 14 games in a row. They are unbeaten in 16 games against all competition since their last loss, against Bellingham on June 20.
Corvallis earned an automatic playoff berth and home-field advantage in the best-of-3 divisional round, which begins on Aug. 13. The best-of-3 Championship Series begins on Aug. 17.
The Knights were 6-6 in the South Division and trailed Walla Walla (10-2) by four games with 15 to play following an 8-5 home loss to Bellingham on June 20. However, they have not lost since, going 14-0 in league play to overtake the Sweets, who fell to 7-7 during that span.
Corvallis has now qualified for the playoffs every season since the current divisional postseason format began in 2007. They have won six championships, the last three in a row.
Stanford freshman All-American reliever Alex Williams (pictured, above) entered the game in the top of the seventh with the tying run on deck. He hit the first batter he faced, then retired nine in a row to earn his third save of the summer.
Williams struck out six of the 10 Raptors he faced and did not allow a ball to be hit out of the infield. He has 13 strikeouts and a 0.00 ERA in 8.1 innings over six appearances.
The Knights wasted little time taking the lead, as catcher Zack Moeller (Utah) had a two-run double and designated hitter Brooks Lee an RBI single in a four-run fourth. Shortstop Michael Curialle's RBI single made it 5-0 in the third.
Curialle added an RBI single in the eighth for a 6-4 lead. The final run scored on a wild pitch in the ninth.
Moeller doubled twice and had two RBIs and Lee doubled, singled, scored twice and added an RBI while raising his average to .440. Jake Holcroft (Portland) singled twice, upping his average to .363.
Starter Jackson Arnsdorf (Corban) pitched into the sixth and left with a 5-1 lead. However, two runners he put on base in the sixth eventually scored so he allowed three runs, all earned, and had five strikeouts.
The Knights conclude the first-half schedule on Sunday with a 3:05 p.m. encounter with the Raptors. Dixie State lefty Tevita Gerber (3-1, 3.73) is their projected starting pitcher.
Corvallis begins the second half at Port Angeles on Monday-Wednesday. Its next home game is Thursday against the Hayesville Hammers.