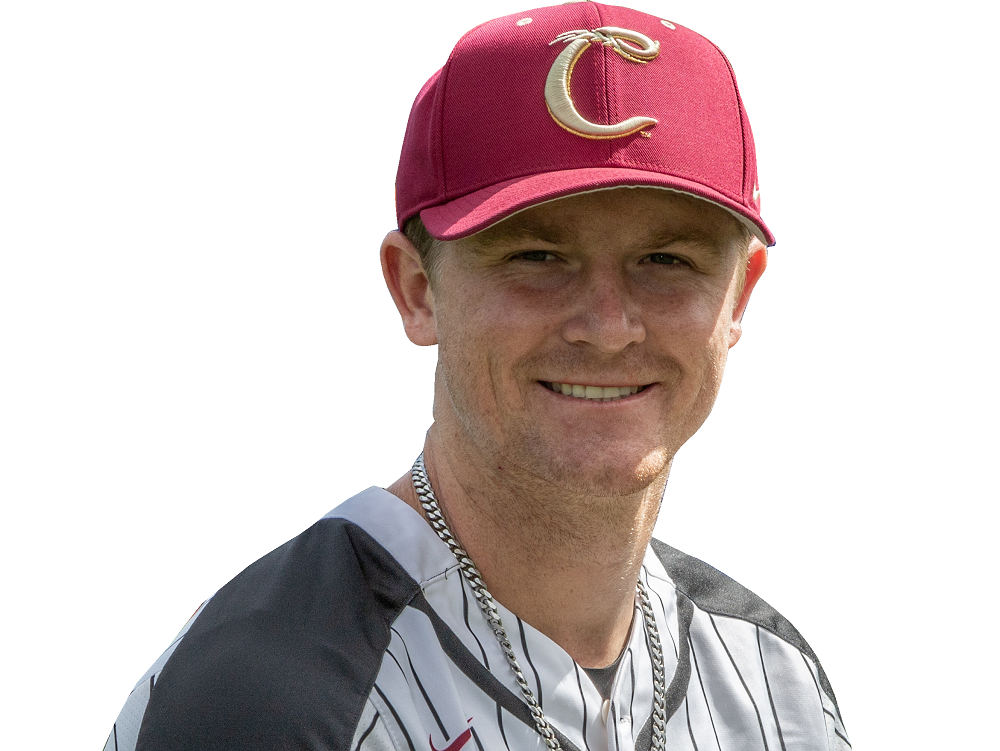 Kevin West saves Knights' 7-4 victory at Port Angeles
PORT ANGELES, Wash. – West Coast League Player of the Week Brooks Lee had three hits and three runs to lead the Knights to a 7-4 victory over the Port Angeles Lefties at Civic Field.
Closer Kevin West (pictured, above) of UC Riverside went the final two frames and did not give up a run for his second save. He struck out five of the six batters he faced.
West threw 20 strikes in 32 pitches and lowered his ERA to 1.00. He has 15 strikeouts in nine innings over seven appearances.
The Knights (28-6, 22-6 WCL, 1-0 2nd half) thus began the second half of the West Coast League season the same way they closed the first half, with a road victory. They have won 16 straight league games and 18 in a row against all competition since their last loss, against Bellingham on June 20. The 18 straight victories ties the franchise mark set by the Knights 2009 club who won 18 in a row.
A future Cal Poly Mustang, Lee's 3-for-5 night raised his average to .448. Earlier on Monday, he was named the WCL Player of the Week for July 1-7 after going 12-for-23 (.522) in six games, with four doubles, a homer and 11 RBIs.
Corvallis jumped to a 4-0 lead in the first on a two-run double by Tracye Tammaro (Portland) and RBI singles by Andy Atwood (Texas Rio Grande Valley) and Briley Knight (Utah). Michael Curialle (UCLA) drove in a run in the third for a 5-2 lead.
Corvallis added its final two runs in the seventh on bases-loaded walks to Curialle and Nick Yovetich (San Francisco).
Starter Eric Hill (Linn-Benton CC) allowed three runs (two earned) in four innings. Reliever Jacob Dobmeier (UC San Diego) gave up an unearned run and had four strikeouts in three innings and got the win.
The series continues at 6:35 p.m. Tuesday; Cal Poly left Chase Watkins (2-0, 0.00) is the probable starter for Corvallis. The series concludes at 5:05 p.m. Wednesday; Cal State Fullerton sophomore lefty Tim Josten (3-1, 2.91) is the Knights' probable starter.
The Knights' next home game is a Thursday nonleague matchup against the Hayesville Hammers. They open a WCL series with Kelowna on Friday in a rematch of the 2018 WCL Championship Series.
Corvallis clinched the first-half South Division title on July 6, earning an automatic playoff berth and home-field advantage in the best-of-3 divisional round, which begins on Aug. 13. The best-of-3 Championship Series begins on Aug. 17.
The Knights have qualified for the playoffs every season since the current divisional postseason format began in 2007. They have won six championships, the last three in a row.