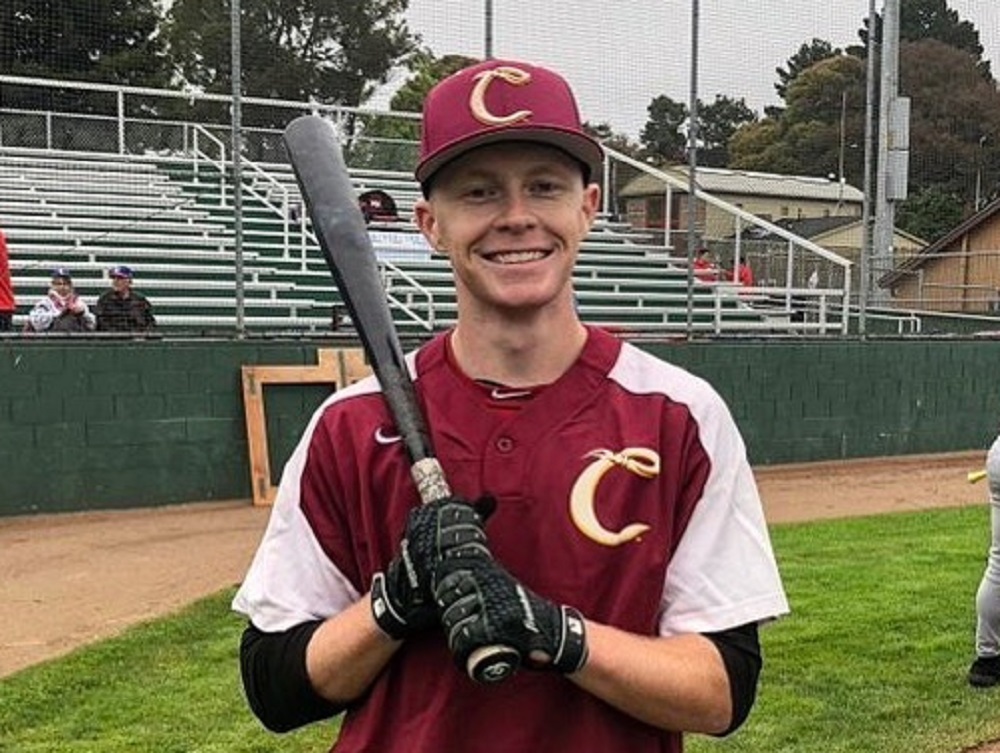 Port Angeles snaps Knights' 18-game winning streak, 6-3
PORT ANGELES, Wash. – The Knights fell 6-3 to Port Angeles on a rainy  night at Civic Field, snapping their 16-game West Coast League winning streak.
Andy Atwood (pictured, above) of Texas Rio Grande Valley singled three times and drove in a run for the Knights (28-7, 22-7 WCL, 1-1 second half). They lost for the first time since an 8-5 setback to Bellingham back on June 20 and had won 18 in a row against all competition.
Jake Holcroft (Portland) had two hits and an RBI. Pilots' teammate Tracye Tammaro singled and had an RBI for the Knights, who stranded 12 runners.
Corvallis trailed 3-0 early before breaking through in the fifth on Tammaro's RBI single. They pulled even in the sixth on RBIs by Holcroft and Atwood.
A solo homer in the seventh gave the Lefties a 4-3 lead. They added two unearned runs in the eighth inning to clinch the win and even the series 1-1.
Corvallis starter Chase Watkins (Cal Poly) pitched into the sixth and allowed two earned runs, with eight strikeouts. He had not allowed a run in three appearances before Tuesday.
The series concludes at 5:05 p.m. Wednesday; Cal State Fullerton sophomore lefty Tim Josten (3-1, 2.91) is the Knights' probable starter.
The Knights' next home game is a Thursday nonleague matchup against the Hayesville Hammers. They open a WCL series with Kelowna on Friday in a rematch of the 2018 WCL Championship Series.
Corvallis clinched the first-half South Division title on July 6, earning an automatic playoff berth and home-field advantage in the best-of-3 divisional round, which begins on Aug. 13. The best-of-3 Championship Series begins on Aug. 17.
The Knights have qualified for the playoffs every season since the current divisional postseason format began in 2007. They have won six championships, the last three in a row.