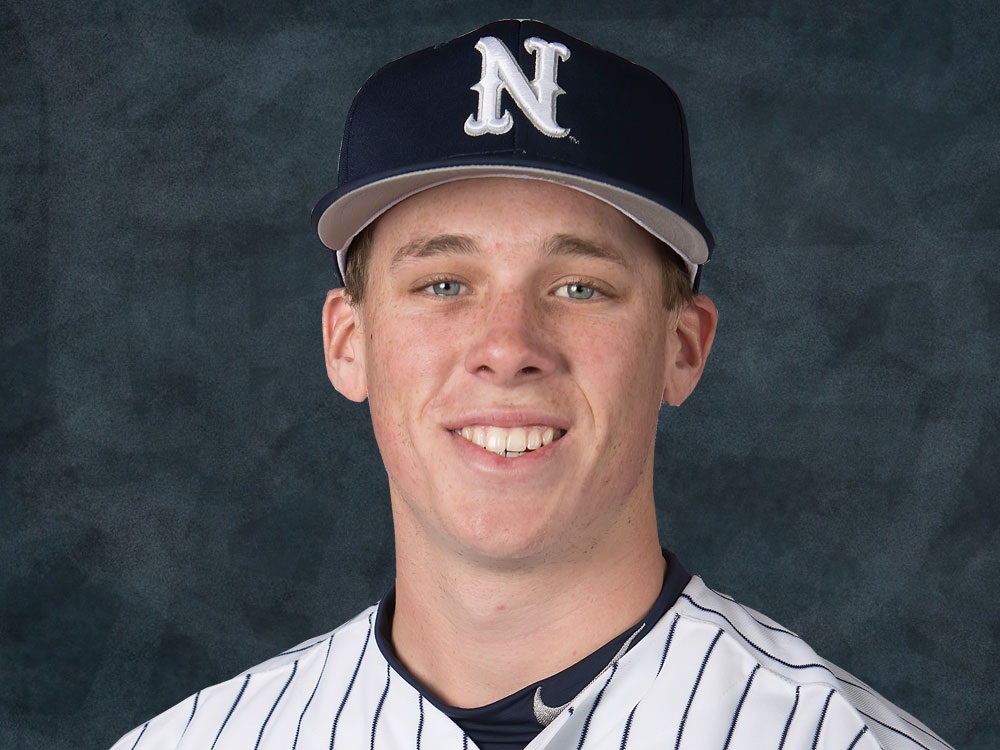 Sweets Prevail 7-4, Complete First-Ever Sweep of Knights
WALLA WALLA, Wash. –  Walla Walla defeated Corvallis 7-4  at Borleske Stadium to complete its first series sweep of the Knights since joining the league in 2010.
It was the fourth consecutive loss to the Knights (30-16 all, 26-16 WCL, 9-6 WCL second half). They had only four hits on Friday and were outscored 14-6 in the series.
First baseman Dylan Shrum (pictured, above), second baseman Matt Kelly (Portland) and catcher Troy Claunch (Oregon State) had RBIs for the Knights. Shrum (Nevada-Reno) was hit by a pitch with the bases loaded in the sixth, tying the game 2-2, but Walla Walla scored three times in the seventh to take a 5-2 lead.
Claunch had an RBI single in the eighth to cut the deficit to 5-3. The Sweets then scored twice in the bottom half to make it 7-3. Kelly had an RBI groundout in the ninth, when the game ended with the tying run at the plate.
Two of the Knights' four  runs were unearned. They struck out 12 times on Friday and 36 times in the series.
Starter Connor Redmond (Cal Poly) allowed two runs in 5.1 innings with five strikeouts, but got a no-decision. Reliever Tanner Howell (Dixie State) allowed five runs in 1.1 innings and was charged with the loss.
The Knights open a three-game series at Yakima Valley at 7:05 p.m. Saturday. UC Riverside righty Trenton Toplikar (2-0, 5.60) will start for Corvallis, opposed by Kade Woods (4-3, 6.65).