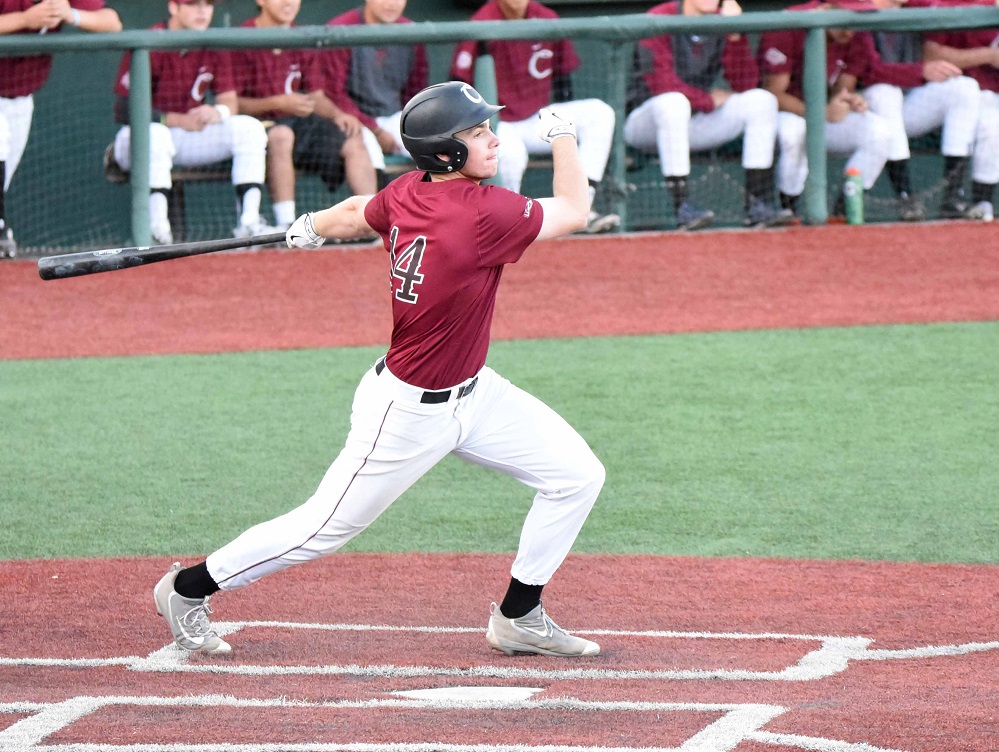 Kelly Homers for Knights in 6-2 Loss at Walla Walla
WALLA WALLA, Wash. –  Second baseman Matt Kelly (pictured, above) hit a solo homer for the Knights in a 6-2 loss to Walla Walla at Borleske Stadium.
The Knights (30-15 all, 26-15 WCL, 9-5 WCL second half) had four errors and walked five Sweets (20-20 all, 5-8 second half) in losing their third game in a row and their second straight in the series.
It was the fifth homer of the summer for Kelly (Portland) and the league-leading 35th for the Knights. He is second on the club in homers and second in RBIs (25); Jordan Qsar (Pepperdine) leads in both categories with 11 and 41, respectively.
Shortstop Chad Stevens (Portland) had the other RBI for the Knights. They had the bases loaded with one out in the seventh, but a double play ended the rally and they did not threaten again.
Catcher Jace Duty (San Jose State) had two singles in his first game since June 20. He had been sidelined with a leg injury.
Dakota Donovan (Oregon State) pitched into the fifth in his first start. He breezed through three innings, gave up a run in the fourth and was pulled with runners on the corners and no outs in the fifth.
Reliever Kolby Somers (Oregon) picked off the runner at first, then allowed two runs on a double and three walks before being replaced with two outs and the bases loaded. Jacob Fricke (Western Oregon) got the third out with no more damage but allowed two runs in the sixth that put the game out of reach.
The series concludes at 7:05 p.m. Friday. Cal Poly righty Connor Redmond (1-2, 2.89) is the projected starter for Corvallis, opposed by Tim Josten (4-0, 2.45) for the Sweets.