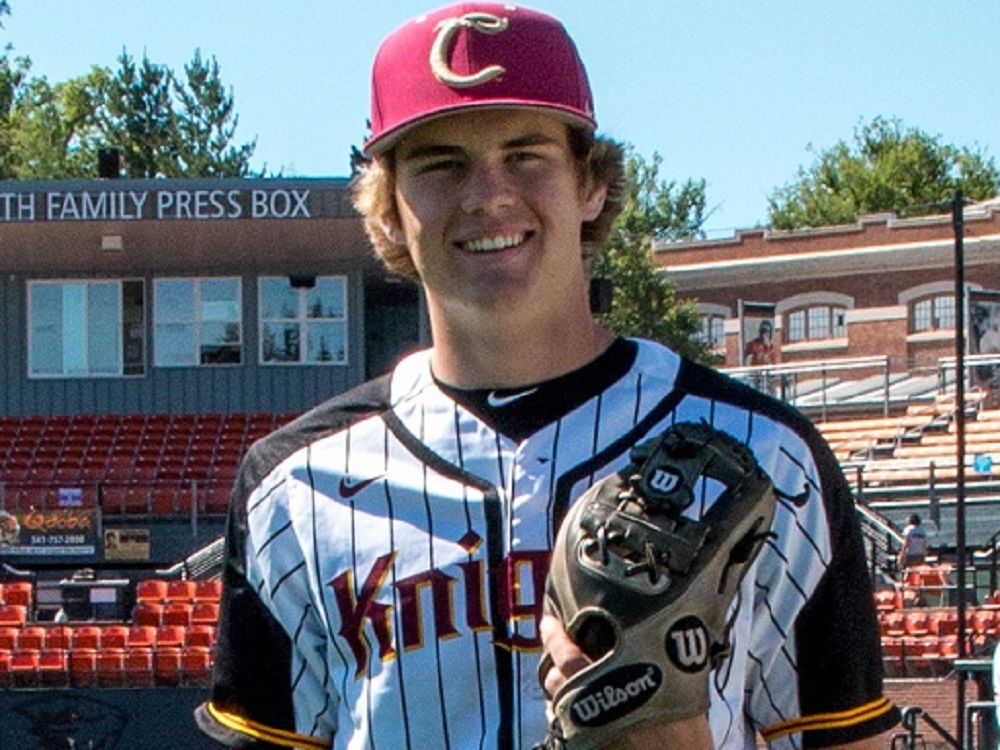 Stevens's Two Hits to Lead Knights in South's All-Star Game Loss
PORT ANGELES, Wash. – Corvallis infielder Chad Stevens (pictured, above) went 2-for-3 to lead Knights' players at the West Coast League All-Star Game at Civic Field.
Stevens doubled, singled and scored for the South Division in a 10-6 loss to the North Division. He was replaced in the seventh inning after being hit by a pitch and reaching safely for the third time in four at-bats.
Six Knights played in the game, the eighth since the midsummer classic was revived in 2011 in Corvallis following a two-year hiatus.
Catcher Cole Stevens (Linn-Benton) and outfielder Chandler Anderson (Utah) were 0-for-2. Outfielder Cody Hawken (Portland), who took second at the Home Run Derby on Monday night, was 0-for-5 with an RBI.
Landen Bourassa (San Francisco) started for the South, struck out two and gave up two earned runs in the first inning. Eli Morse (Portland) allowed one run in the third and had one strikeout.
The Knights (24-15-1, 21-13 WCL, 5-2 second half) resume WCL action at Victoria on Wednesday with the opener of a three-game series.
They play at Portland this Saturday, Sunday and Monday. Their next home game is July 24 vs. Kelowna.