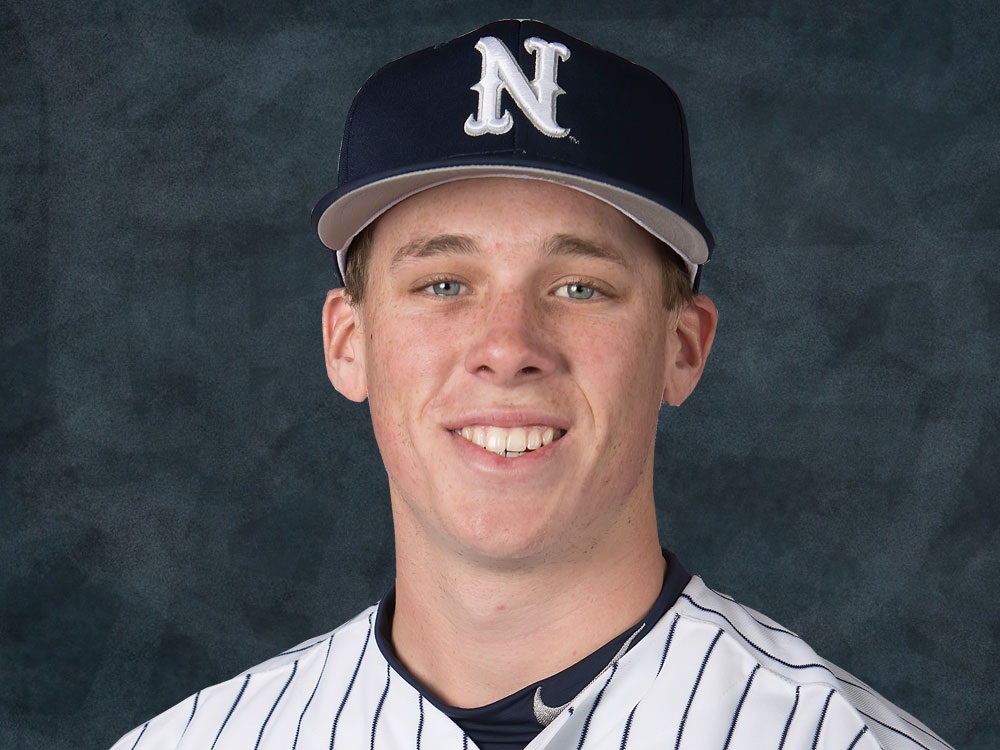 Shrum Doubles, Singles, Has RBI in 6-2 Loss to Bellingham
CORVALLIS, Ore. – First baseman Dillan Shrum of Nevada-Reno (pictured above) doubled, singled, scored and drove in a run in a 6-2 loss to Bellingham before a Samaritan Health Service Fireworks crowd of 1,850 at Goss Stadium.
The Bells (13-7 WCL) thus won the series with their second victory in a row over the Knights (13-8 all, 12-8 WCL). Corvallis still maintained a 2.5-game lead over Cowlitz and a three-game lead over Bend in the South Division.
Right fielder Tanner Cantwell (Treasure Valley CC) added two hits and an RBI for the Knights. Corvallis twice had the bases loaded with no outs, the second time in the last of the ninth, but had five strikeouts and an infield popup while hitting in those situations and did not score in either instance.
Bellingham's Chase Illig hit a home run in the third inning that cleared the batter's eye in straightaway center field. It was the longest home run hit in that direction since the Knights began playing at Goss Stadium in 2007.
The series concludes at 5:05 p.m. Sunday. Tulane lefty Ross Massey (0-1, 4.10) goes for the Knights, opposed by UCLA incoming freshman Zach Pettway (1-0, 0.00).
The Knights then host Victoria on Monday, Tuesday and Wednesday. They wrap up on the homestand on Thursday with a nonleague doubleheader against the Perth Heat Colts and the Mid-Valley Southpaws American Legion team.