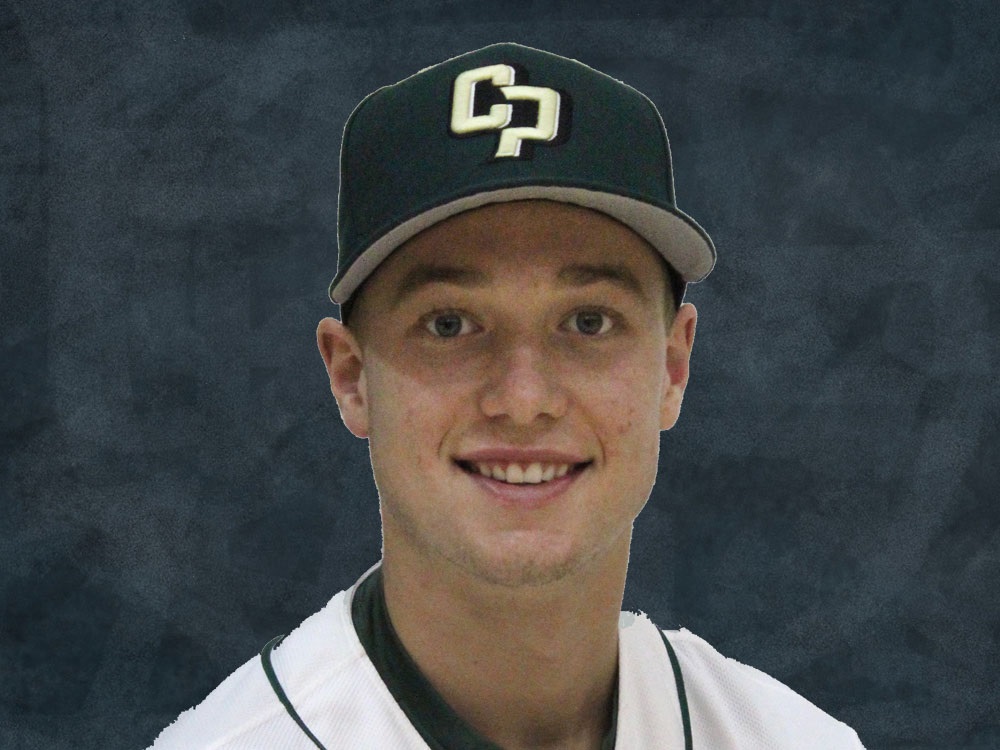 Key Defensive Play by Kuzma Saves 8-7 Win Over Bells
CORVALLIS, Ore. – A massive homer by DH Tanner Cantwell and a sparking defensive play by third baseman Jack Kuzma (pictured, above) led the Knights to an 8-7 win over Bellingham in the finale of their West Coast League series at Goss Stadium.
The Knights (14-8 all, 13-8 WCL) thus maintained their 2.5-lead game over Cowlitz in the South Division pennant race. They also salvaged the series finale, stopped a two-game tailspin streak, and snapped the Bells (13-8 WCL) three-game winning streak.
Cantwell (Treasure Valley CC) hammered a two-run bomb in the seventh inning to break a 5-5 tie; Corvallis added another run to take an 8-5 advantage. Bellingham scored twice off closer Chase Kaplan (Kansas) in the eighth to draw within 8-7, setting up Kuzma's big play in the ninth.
Max Flower led off the ninth with a single. Ryan Mendoza then popped an attempted sacrifice bunt down the third-base line; Kuzma caught the ball with a full-extension dive, and then threw to first to double up Flower for the second out.
Kaplan then fanned Dean Lawson to end the game. That gave the Knights a big win against an opponent they faced in the 2014 and 2016 WCL Championship Series.
Second baseman Matt Kelly (Portland) hit a two-run triple, first baseman Dylan Shrum (Nevada-Reno) doubled, singled twice and scored twice, and Kuzma (Cal Poly) and shortstop Chad Stevens (Portland) each drove in a run.
The Knights also got a big lift from catcher Zak Taylor of Oregon State. He returned from Omaha and the College World Series at 2 p.m., suited up for the 5:05 p.m. game, and went 2-for-2 with a double, two runs, two walks and an RBI. He also threw out a runner attempting to steal.
The Knights now open a three-game series with Victoria at 6:40 p.m. Monday. San Jose State signee Nick Morales (0-0, 3.85) gets the start. The series continues at 6:40 p.m. Tuesday and Wednesday.
Corvallis wraps up the homestand on Thursday with a nonleague doubleheader against the Perth Heat Colts and the Mid-Valley Southpaws American Legion team. Both games will be seven innings.