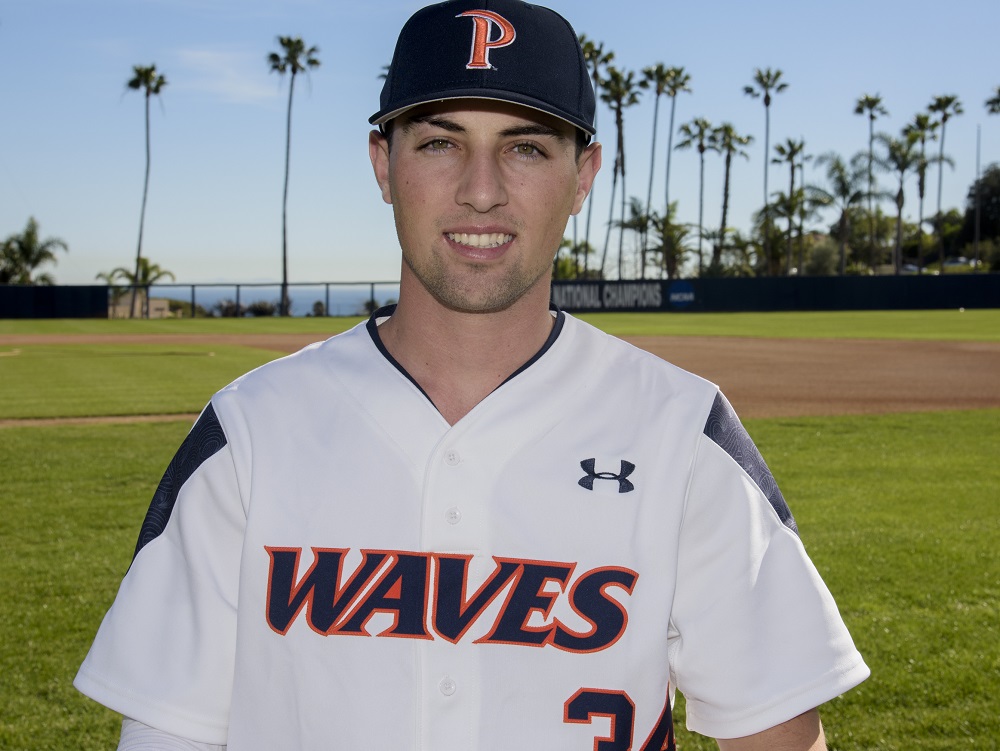 Qsar's Grand Slam Thrills Sellout Fireworks Night Crowd
CORVALLIS, Ore. – The Knights supplied their own offensive pyrotechnics in a 9-1 victory over Bend before a sellout crowd of 3,031 on Oregon State Credit Union Fireworks Night at Goss Stadium.
Right fielder Jordan Qsar (pictured, above) crushed a first-inning grand slam and first baseman Dillan Shrum added a solo homer in the second as the Knights extended their winning streak to six straight games.
Qsar's grand slam was his seventh homer of the summer and capped a five-run first inning that also included Zak Taylor's (Oregon State) RBI single. Shrum (Nevada-Reno) smashed his fourth homer in the second inning to make it 7-0.
Qsar said the grand slam felt "amazing," especially since it gazve the Knights an insurmountable lead in what has become the franchise's biggest home game of the summer.
"It was 2-2 and he kept staying away," he added. "So I was aware he might come in; he came in and I got it," and drove the ball well over the right-field fence.
The Knights (21-10 all, 1-0 second half, 18-10 all WCL) lead the WCL with 25 home runs. They have homered in four consecutive games.
Qsar has homered in all four games against the Elks (0-1 second half, 12-16 WCL). The rising Pepperdine senior leads Corvallis with seven homers and 23 RBIs; he's tied for the WCL lead in homers and ranks third in RBIs.
Linfield lefty Cason Cunningham started and had five strikeouts and allowed only two hits in four innings. He did not go the requisite five innings to be credited with the win. Western Oregon lefty Jacob Fricke finished up, allowed one run and three hits, struck out seven and earned the decision.
The series resumes at 2:41 p.m. Tuesday. San Jose State righty Nick Morales (0-0, 2.45) will start for the Knights; Bend's starter is TBA. Game 3 is set for 6:40 p.m. Wednesday; San Diego righty Louis Crow (0-1, 4.50) gets the ball for Corvallis.