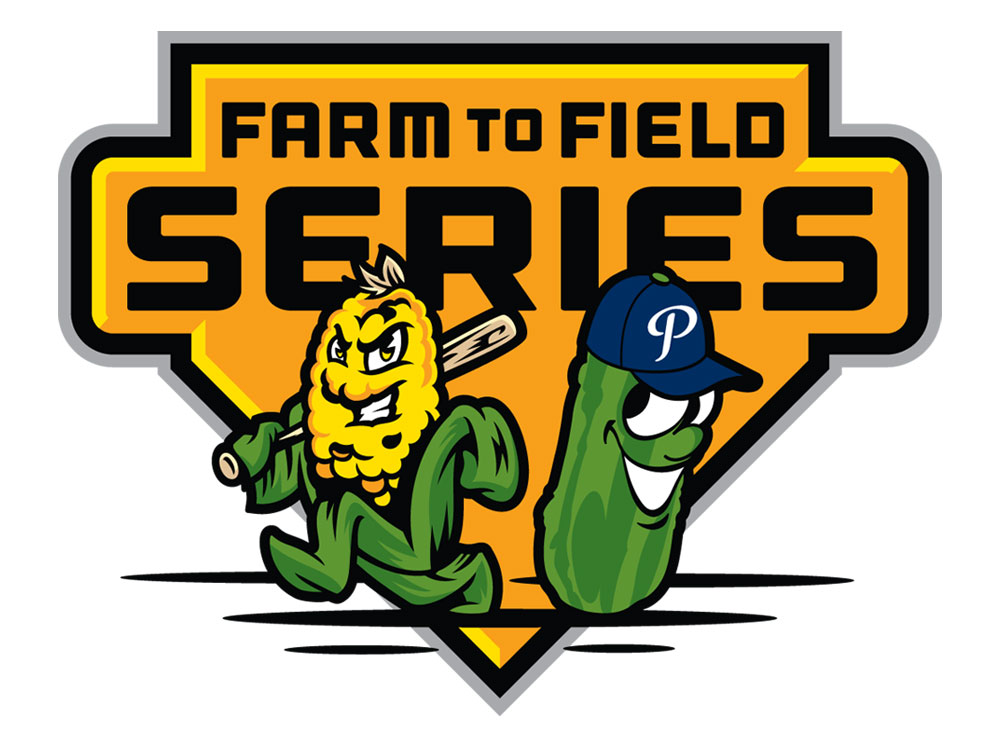 Pickles Bash Knights 17-2 in Farm to Field Series Opener
The Portland Pickles banged out eight extra-base hits and hammered the Knights 17-2 in the first game of the Farm to Field series commemorating the initial games between the new South Division rivals.
Portland battered five Knights' pitchers for three doubles, three triples, two homers and 21 hits. Corvallis aided the visitors by committing five errors, leading to six unearned runs.
The outcome, coupled with Walla Walla's victory over Victoria, left the three teams in a virtual tie for first place in the South Division. The Knights (12-9-1, 11-7) and Pickles (11-7 WCL) have a .611 percentage in league games, just ahead of Walla Walla (12-8, .600).
Right fielder Austin Feist (St. Martin's) singled twice and had an RBI. Left fielder Chandler Anderson (Utah) had an RBI single to plate the Knights' other run.
Feist has four two-hit games in his last six starts and is hitting .421 (8-19) in that span, with two doubles, a homer and five RBIs. He's raised his average from .160 to .286 since June 16.
The Knights had their first off-day since June 11 on Monday but did not respond positively.
"I don't think it had any effect on the game. Having the day will be beneficial" in the long run, Feist said. "It was good to rest up before an eight-game homestand."
The series continues at 6:30 p.m. Wednesday. Pickles' lefty Nick Sparks (1-0, 4.26 WCL) of St. Mary's and Knights' righty Connor Knutson (1-0, 3.95 WCL) of Portland are the probable starters. The series concludes at 6:30 p.m. Thursday.
Tuesday's crowd of 1,212 raised total attendance to 13,877 in nine dates, an average of 1,542 per opening.