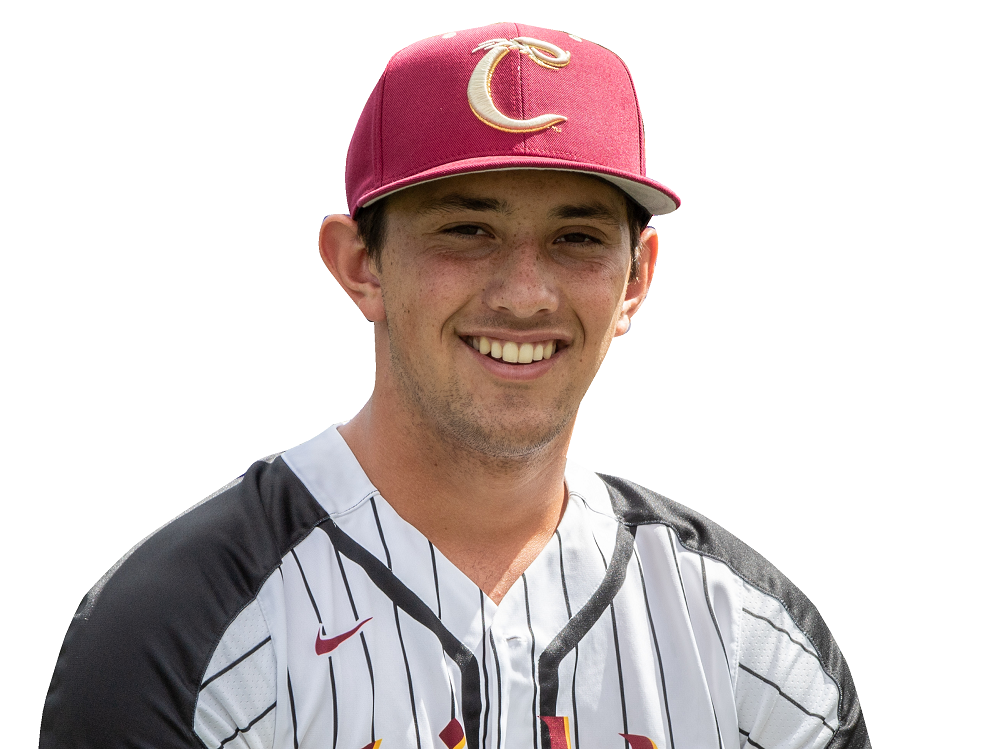 Lee, Knights pound Pickles before huge Fireworks Night crowd
Future Cal Poly shortstop Brooks Lee (pictured, above) doubled, singled and drove in three runs on to lead the Knights to a 10-2 victory over the Portland Pickles before a Fireworks Night crowd of 3,320 at Goss Stadium that also thrilled to the antics of the World Famous San Diego Chicken.
Lee knocked in two runs with a first-inning single and he added an RBI double in a six-run sixth inning that turned a competitive 3-2 game into a 9-2 blowout. He went 2-for-4 and raised his average to a team-leading .378.
The Knights (23-6, 17-6 WCL) stretched their WCL winning streak to 11 games in a row. They are unbeaten in 13 games against all competition since their last loss, against Bellingham on June 20.
Corvallis moved into in first place in the first-half South Division pennant race, one game ahead of Walla Walla with four games remaining. The Sweets, who had led the division since opening day, fell into second place after losing 7-6 to Cowlitz.
The first-half champion receives an automatic playoff berth and home-field advantage in the divisional round. Walla Walla has the tiebreaker, as it swept the Knights in Walla Walla on June 4-6.
Left fielder Jake Holcroft (Portland) was 3-for-5 with three runs and an RBI. Right fielder Andy Atwood (Texas Rio Grande Valley) had three hits and two runs and DH Nick Yovetich (San Francisco) and second baseman Jake Harvey (Orzegon State) had two hits each.
Lefty Tim Josten (Cal State Fullerton) struck out five, allowed two runs and two hits over six innings and got the win. William Kempner (Gonzaga) whiffed four in two perfect innings and Jacob Dobmeier (UC San Diego) authored a scoreless ninth.
The series concludes at 1:05 p.m. Thursday at Walker Stadium in SE Portland. OSU lefty Andrew Walling (0-1, 27.00) is the probable starter for the Knights, opposed by UC Santa Barbara right-hander Kevin Lyons (0-0, 0.00).
The Knights conclude their first-half schedule at the Ridgefield Raptors at the Ridgefield, Wash., Outdoor Recreation Complex on Friday-Sunday. They begin the second half at Port Angeles on July 8-10; their next home game is July 11 against the Hayesville Hammers.
Tuesday's crowd of 3,320 raised the season total to 26,711 for 17 dates, an increase of 1,443 from 2018 over a corresponding number of openings.