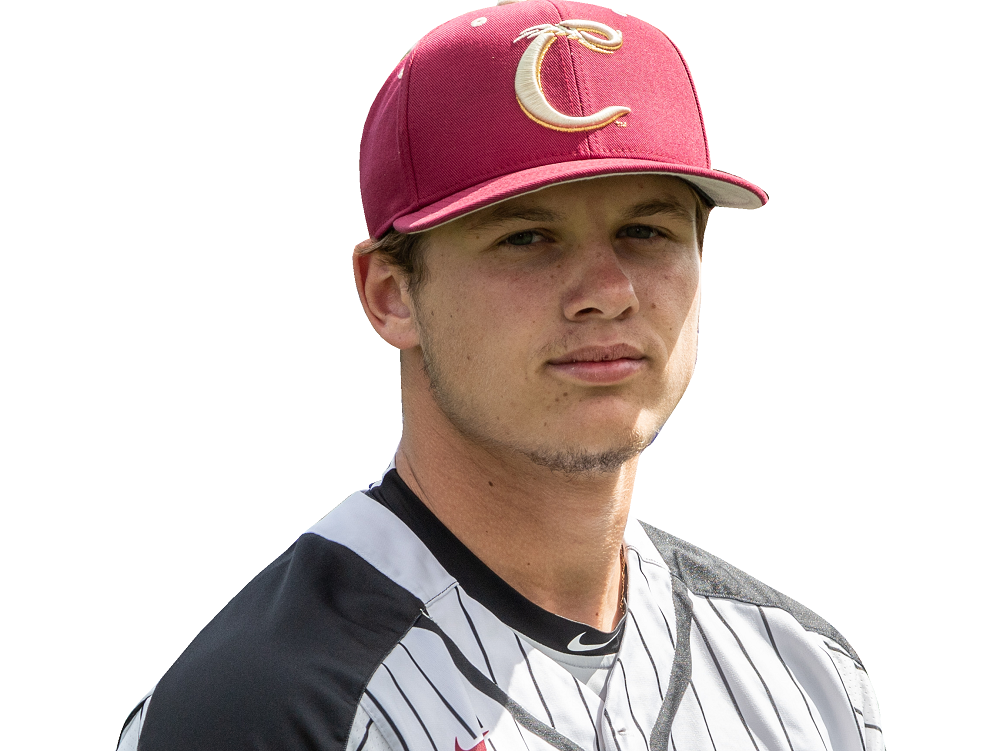 Curialle homers twice as Knights top Pickles for 14th straight win
PORTLAND – Future UCLA infielder Michael Curialle (pictured, above) homered twice and future Cal Poly shortstop Brooks Lee added another round-tripper as the Knights crushed Portland 10-3 at Walker Stadium to sweep their fourth consecutive West Coast League series.
The Knights (24-6, 18-6 WCL) stretched their WCL winning streak to 12 games in a row. They are unbeaten in 14 games against all competition since their last loss, against Bellingham on June 20.
Corvallis remained in first place in the first-half South Division pennant race by one game over Walla Walla with three games to play. The first-half champion receives an automatic playoff berth and home-field advantage in the divisional round. Walla Walla has the tiebreaker.
Curialle hit a two-run homer in the second inning to give the Knights a 4-0 lead. He added a solo shot in the fourth, starting a four-run rally that put the Knights ahead 9-3. Lee's two-run homer capped the outburst.
Briley Knight (Utah) was 2-for-3 with a double and three RBIs. Andy Atwood (Texas Rio Grande Valley) doubled twice and scored three times and Jake Holcroft (Portland) had two hits and two runs.
David Watson (Utah) relieved starter Andrew Walling (OSU) after 35 pitches and 1.2 innings and pitched through the seventh for the victory. Walling was on a pitch count and was removed after allowing no hits; he struck out three.
The Knights conclude the first-half schedule at Ridgefield at the Ridgefield, Wash., Outdoor Recreation Complex on Friday-Sunday. They begin the second half at Port Angeles on July 8-10; their next home game is July 11 against the Hayesville Hammers.