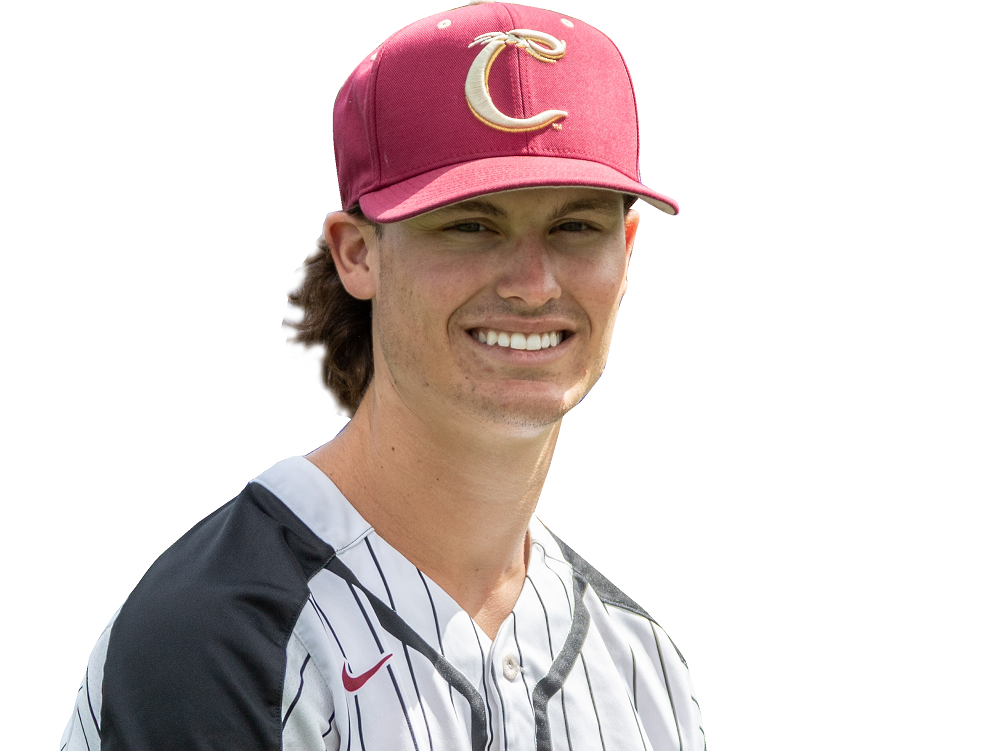 Knights Rout Falcons 25-4 in Series Opener
In a rematch of last summer's West Coast League Championship Series, the Knights took the opener of a three-game WCL series at Goss Stadium by the score of 25-4.
With the victory, Corvallis extended its win streak to 9 games over Kelowna, and recorded their 30th win of the season prior to their 30th season celebration set for tomorrow night at Goss Stadium.
Corvallis scored 12 runs in the bottom of the 6th, highlighted by a three-run triple by Andy Atwood of Texas Rio Grande Valley and two-run homer by Briley Knight of Utah that traveled 428′. Atwood collected 4 RBIs in the inning, and 6 for the game.
Andrew Walling of Oregon State started the game for the Knights, and threw 2.1 innings of scoreless ball with 4 strikeouts. David Watson of Utah relieved Walling, tossing 5.2 innings to earn the win. Trace Hokkanen of Mt. Hood CC pitched a scoreless 9th.
Redshirt frosh outfielder Jake Holcroft of University of Portland (pictured) led the offense collecting four knocks to increase his league-leading hits mark to 48. He also knocked in the Knights' first run in the 6th and later walked with the bases loaded to collect a second RBI in the inning. Jake reached base safely 6 times on the night, scored 5 runs and recorded 3 RBIs.
Atwood, Knight and Brooks Lee of Cal Poly all collected three hits each. And Elliot Willy of Oregon State knocked in three, as did WCL RBI leader Briley Knight who pushed his season RBI total to 25.
The Knights and Falcons are founding members of the West Coast League, which was established in 2005.
They resume their series tomorrow night with Brodie Cooper-Vassalakis of Grand Canyon (3-0, 2.86 WCL) set to take the hill for Corvallis. First pitch is 6:30 pm.