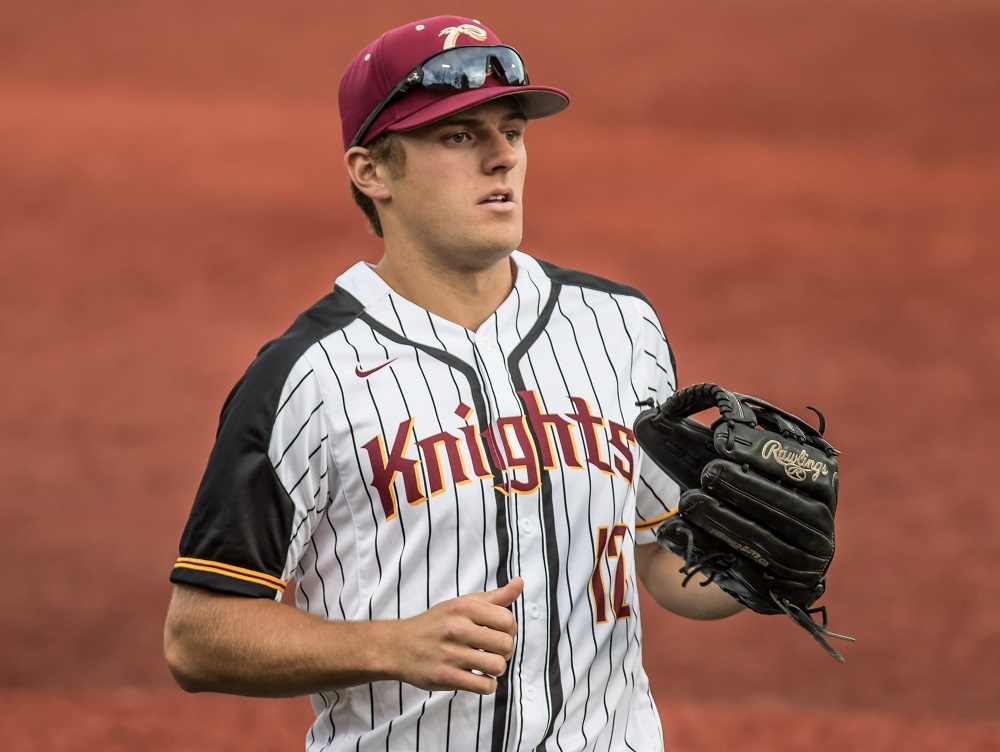 Knights, GreyWolves Battle to 4-4 Standoff in 11 Innings
The Knights and Gresham GreyWolves played to a 4-4 tie in a nonleague game stopped after 11 innings by mutual agreement.
Left fielder Chandler Anderson (Utah, pictured above) doubled, singled, scored and had an RBI for the Knights, who stretched their unbeaten streak to six games in a row in the concluding matchup of a 5-1-1 homestand.
Corvallis scored four runs in the seventh to erase a 3-0 deficit. However, Gresham pulled even in the eighth and neither team could score again, even though both threatened.
Cody Hawken (Portland), who on Monday was named the West Coast League Player of the Week for June 11-17 had the other RBI for Corvallis. Beau Philip (Oregon State in 2018-19) and Briley Knight (Utah in 2018-19) added doubles.
The Knights (8-6-1, 7-4 WCL), resume WCL action at 6:05 p.m. Tuesday at Port Angeles. Aaron Shoup (1-1, 2.03) of St. Martin's will start for Corvallis, opposed by Tyler Oldenberg (0-1, 5.00) of Seattle U.
The series continues on Tuesday and Wednesday. The Knights visit Bend on Friday through Sunday; their next home game is June 26 against the Portland Pickles.
A box score was not available.