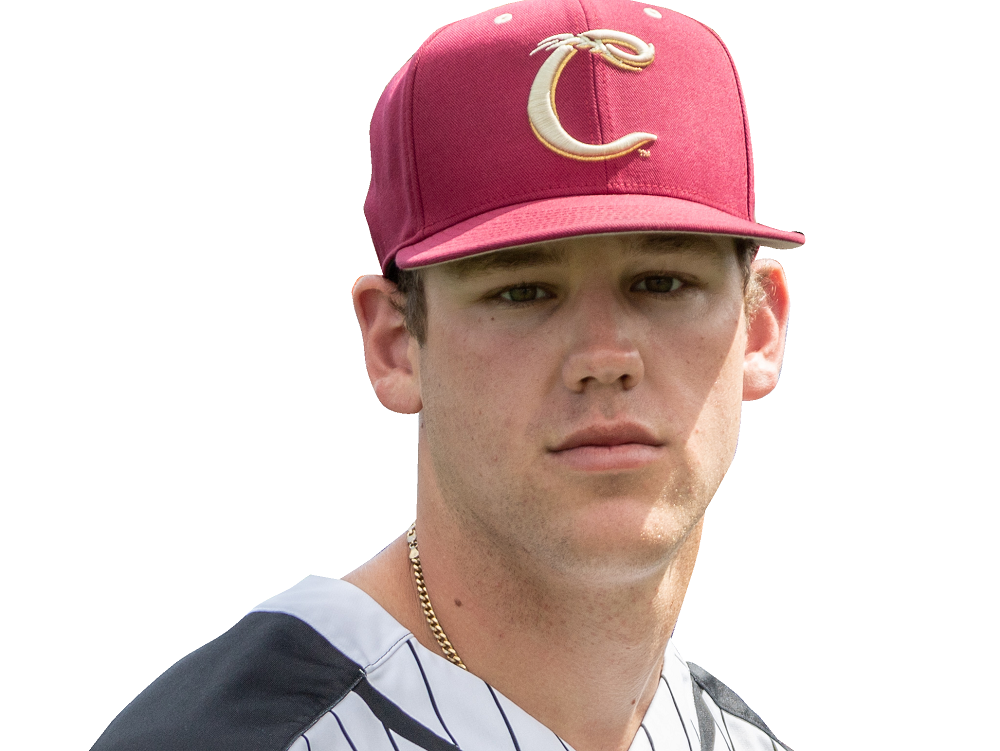 Knights even series with 11-5 victory over Bend Elks
BEND – The Knights snapped a two-game losing streak by defeating Bend 11-5  in a West Coast League South Division game at Vince Genna Stadium.
The Knights (39-9, 31-9 WCL, 10-3 second half) scored nine times in their final four at-bats to erase a 3-1 Bend lead. The victory evened the series 1-1 and avenged a 13-1 loss to the Elks on Saturday night.
San Francisco's Nick Yovetich (pictured, above) was 3-for-5 with two doubles, two RBIs and a run while raising his average to an even .300. Michael Gretler (Oregon State), and Jake Holcroft (Portland) had two hits each.
Gretler drove in two runs; Andy Atwood (Texas Rio Grande Valley) homered, scored three times and drove in two. Every starter either hit safely, scored or had an RBI,
Atwood's solo homer gave the Knights a 1-0 lead in the first but the Elks tallied three times in the second to surge ahead 3-1. The Knights then scored on an error to pull within 3-2 in the fourth.
The sixth inning was decisive. A bases-loaded walk to Tracye Tammaro (Portland) tied the score and Yovetich sent the Knights ahead 5-3 with a two-run double.
Gretler added a two-run single in the seventh for a 7-4 advantage. Atwood's squeeze bunt made it 8-5; Holcroft scored on a throwing error for a 9-5 advantage. A Briley Knight (Utah) sacrifice fly then scored Atwood for a 10-5 lead.
Starter Brodie Cooper-Vassalakis (Grand Canyon) allowed four runs in 5.1 innings but still got the win. William Kempner (Gonzaga) had 1.2 scoreless innings before giving way to Marquess Johnson (Riverside City College) for a scoreless ninth.
The series concludes at 6:35 p.m. Monday; Dixie State lefty Tevita Gerber (5-1, 2.70) is the probable for the Knights. The teams meet again at Goss Stadium on Tuesday-Thursday, starting at 6:30 p.m. each night.
The Knights clinched the first-half South Division title on July 6, earning an automatic playoff berth and home-field advantage in the best-of-3 divisional round, which begins on Aug. 13. The best-of-3 Championship Series begins on Aug. 17.
They have qualified for the playoffs every season since the current divisional postseason format began in 2007. They have won six championships, the last three in a row.