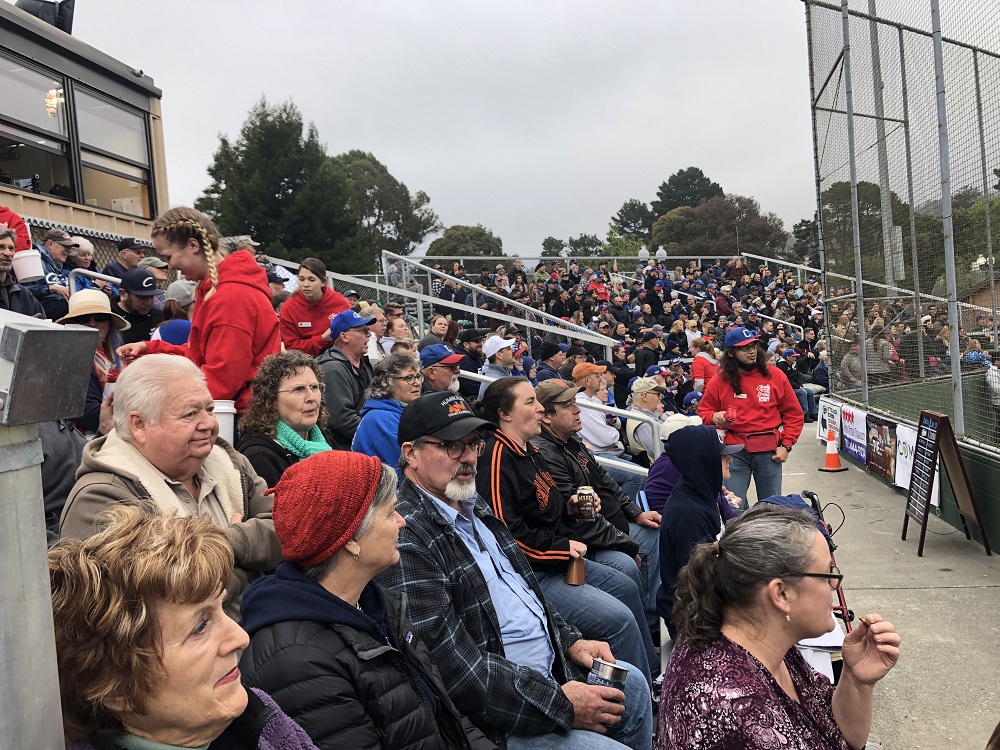 Knights Crack Crabs; Take Game One at Humboldt Before Packed House, 8-3.
Corvallis and Humboldt continued their long-running tradition of non-conference games at the Crabs' 2019 opening night at the eclectic Arcata Ball Park on Friday, May 31st before a packed house of enthusiastic Crustaceans fans.
The Knights jumped out to a 5-0 lead after 5 innings behind big hits by Andy Atwood of Texas Rio Grande Valley and Zack Moeller of Utah.
Atwood, who singled and stole second in the first inning, scored the game's first run on a two-out RBI single by Moeller.
Moeller would later cap a two-run inning in the fifth, putting the Knights up 5-0, by driving home Atwood once again with a single after Atwood had doubled earlier, which resulted in lead-off hitter Jake Holcroft of University of Portland scoring from first on an errant Crabs' cut-off throw.
Second baseman Sean Little of Willamette plated the Knights third run of the game on a two-out double in the fourth.
Linn Benton CC's Eric Hill, who started the game, tossed 5 innings and allowed only 2 runs; earning the win. He was replaced in the sixth-inning by frosh Brodie Cooper-Vassalakis of Grand Canyon who tossed three solid innings allowing one run while striking out 5.
Junior-to-be Jackson Arnsdorf of Corban pitched a scoreless 9th to close the game.
Atwood, who starred for the Knights' 2016 WCL championship club, led the Corvallis offense with three hits and three stolen bases.
Corvallis and Humboldt continue their three-game series Saturday at Arcata Ball Park. First pitch is 7 pm.