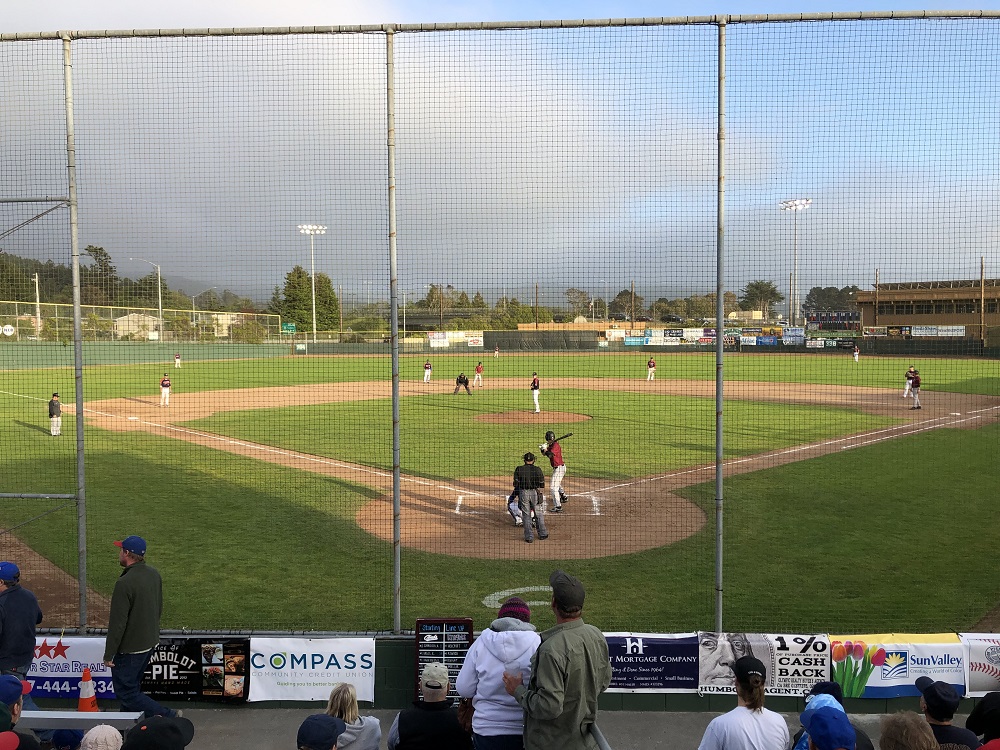 Corvallis Captures Humboldt Series with 9-3 Game Two Win
Corvallis jumped out to an early lead versus the Humboldt Crabs and never looked back as the Knights took the series with a 9-3 victory at Arcata Ball Park.
The offense was led by second baseman Sean Little of Willamette who collected three hits, a double and RBI.
Starter David Watson of Utah turned in a quality outing, tossing four solid innings allowing only one run and four hits.
Reliever Tanner Van Lith of Big Bend CC picked up the win, twirling two perfect innings while striking out four. Future UC San Diego right-hander Jacob Dobmeier replaced Van Lith, making his Knights' debut, and pitched two innings giving up two solo homers. Incoming frosh Kai Murphy of Oregon State made his Corvallis pitching debut, closing out the Crabs in the 9th with a scoreless final frame including a pick-off at first base.
Centerfielder Briley Knight blasted a solo homer in the third inning, the Knights first home run of the season, and went 2-for-4 with two RBIs and a stolen base.
Catcher Zack Moeller of Utah doubled twice; third baseman Derek Maiben of Western Oregon collected his first Knights' hit and RBI in the second inning; and Trace Hokkanen of Mt. Hood CC blasted a pinch-hit, two-run double in the fifth inning, his first Corvallis hit and RBIs.
Corvallis improved to 3-0 on the season with the non-conference win.
The Knights go for the sweep Sunday as Corvallis and the Crabs finish their series at 12:30 pm tomorrow at Arcata Ball Park.
Corvallis opens its WCL season at Walla Walla on Tuesday, June 4. The Knights West Coast League home opener – Samaritan Health Services Opening Fireworks Night – is Friday, June 14th at OSU's Goss Stadium