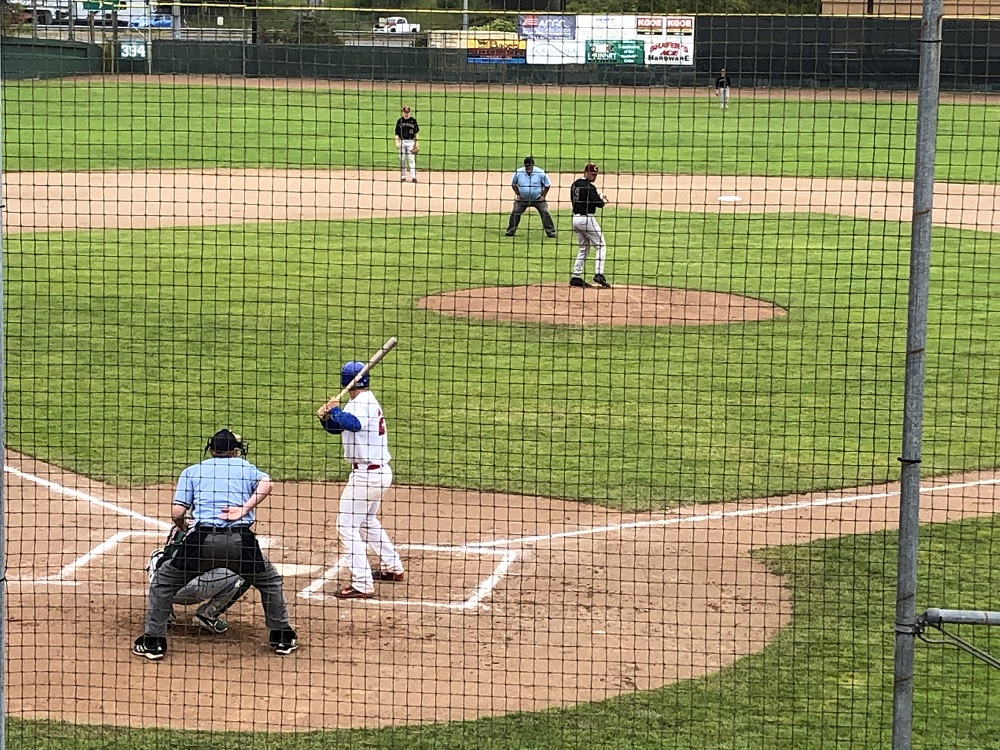 Corvallis Escapes with 2-1 Win; Sweeps Series with Crabs
In a tight pitchers duel, the Knights held off a Crabs rally in the bottom of the 9th to sweep the series with a 2-1 victory at Arcata Ball Park.
Starting pitcher Tevita Gerber of Dixie State made his Knights' debut in fine fashion as he tossed 5 1/3 innings of one-run ball while striking out 9.
He was replaced in the sixth by redshirt freshman right-hander Sean Fekete of Sacramento State, who was also making his Knight debut. Fekete threw 2 1/3 innings of scoreless ball before being replaced by lefty Colton Meyer of Linfield College who finished the bottom of the eighth retiring the only batter he faced.
Coach Knight called on Knights' closer Connor Knutson of University of Portland to close out the series in the 9th. The veteran right-hander made things interesting by hitting the first two batters and issuing a walk to load the bases before he snared a liner to double-off a Crab at first and got the next batter to ground out to end the game.
Fekete earned the win, and Knutson registered the save.
Corvallis frosh first baseman Trace Tammaro of University of Portland doubled twice to lead the offense.
The Knights scored two runs in the top of the 8th to erase a 1-0 deficit and go ahead 2-1. The Corvallis runs were a result of two Crabs errors. The inning got started with Mt. Hood CC's Trace Hokkanen's second pinch-hit of the series, a lead-off single.
Corvallis heads home tonight before traveling to Walla Walla on Tuesday, June 4 to open their 2019 WCL season at Borleske Stadium vs. the Sweets. The Knights WCL home opener is Samaritan Health Service Opening Fireworks Night on Friday, June 14th.