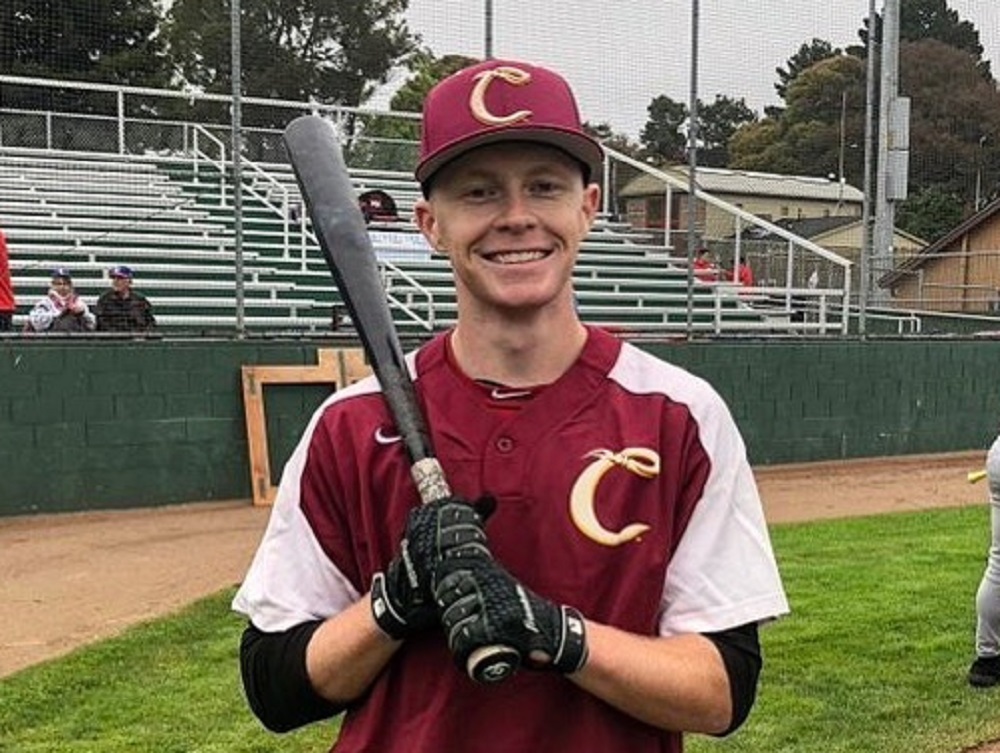 Knights Drop WCL Opener at Walla Walla, 8-2
WALLA WALLA, Wash. – Shortstop Andy Atwood (pictured, above) tripled but the Sweets defeated Corvallis 8-2 at Borleske Stadium in each team's West Coast League opener.
The loss snapped a four-game winning streak for the Knights (4-1, 0-1), the three-time defending WCL champion. Three Sweets' pitchers combined to hold the Knights to just three hits.
Walla Walla scored single runs in the first and second innings to build a 2-0 advantage and the Knights never drew even. Walla Walla scored five times in the eighth to break open what had been a 3-2 game.
Atwood (Texas Rio Grande), returning to the Knights after  a two-year absence, tripled and scored on an error in the third inning for Corvallis' first run. Briley Knight (Utah) scored on a Jake Holcroft (Portland) sacrifice fly in the sixth inning to trim the deficit to 3-2 but Corvallis could not score again in its final three at-bats.
The series resumes at 6:35 p.m. Wednesday. The Knights' probable is undetermined; lefty Brayde Hirai of Walla Walla CC is the scheduled starter for the Sweets.
The series concludes at 6:35 p.m. Thursday. The Knights play at Victoria this Friday-Sunday; their WCL home opener is June 14 against Cowlitz.