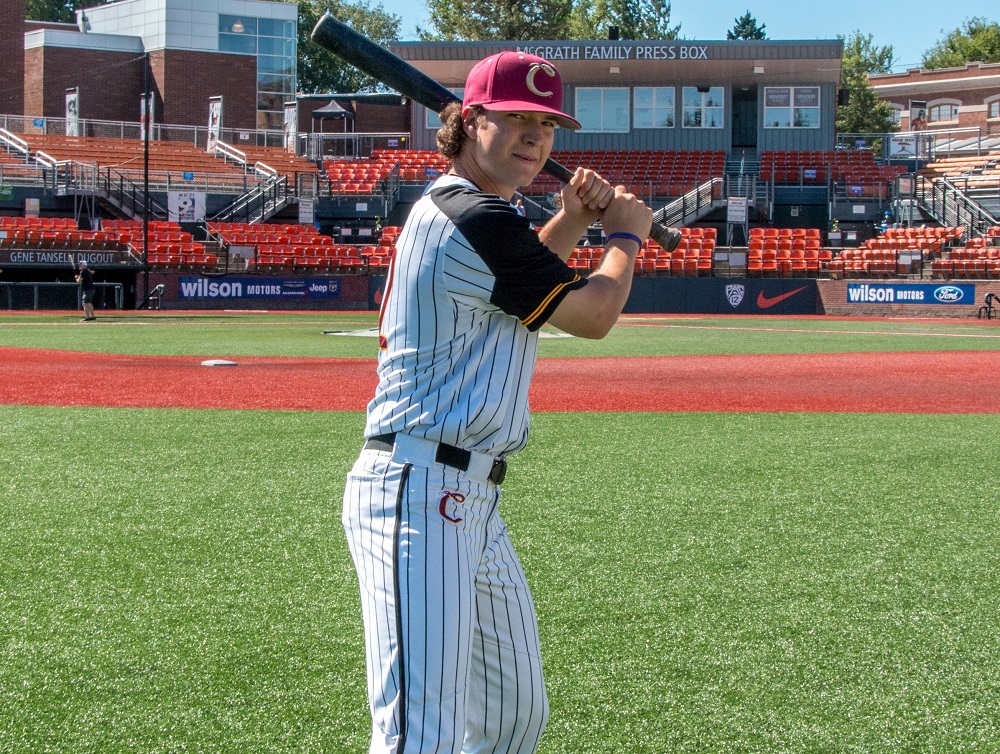 Knights Clinch Home-Field Advantage Despite Loss to Pippins
CORVALLIS, Ore.  –  Yakima Valley scored twice with two outs in the ninth to edge Corvallis 6-5 before a Pioneer Fireworks Night crowd of 2,055, evening their West Coast League South Division series 1-1.
However, the Knights did clinch home-field advantage throughout the upcoming  playoffs when Bellingham lost to Wenatchee. Corvallis has 32 WCL wins, two more than Bellingham, which has only one game remaining.
Corvallis closer Chase Kaplan (Kansas) got the third out in the eighth inning to end a two-on threat, and then retired the leadoff batter in the ninth. However, a hit batsman and a single put runners at the corners with one out.
Kaplan threw out the lead runner at home on an attempted squeeze bunt for the second out. But Steve Sordahl hit a two-run double to the left-center gap to score the tying and go-ahead runs.
Corvallis led for the entire game before the ninth. A two-base advance from first to third by Taylor Travess (Oregon) on a passed ball led to a first-inning run. It added three more in the second to take a 4-0 lead, and went ahead 5-2 in the fourth on an RBI single by Cole Johnson (Pacific Lutheran).
Gabe Matthews (Oregon), Elliot Willy (Oregon State) and Johnson had two hits each for the Knights.
The series concludes at 5:05 p.m. Sunday; Corban senior-to-be Dom Baker (0-0, 1.68) is the projected starter. The Knights may have to play a single makeup game at Wenatchee on Monday night if the game was necessary to determine the North and/or South second-half champion.
The South Division playoffs begin Tuesday, at either Yakima Valley or Cowlitz. The Knights will host Game 2 on Wednesday and Game 3 (if needed) on Thursday.