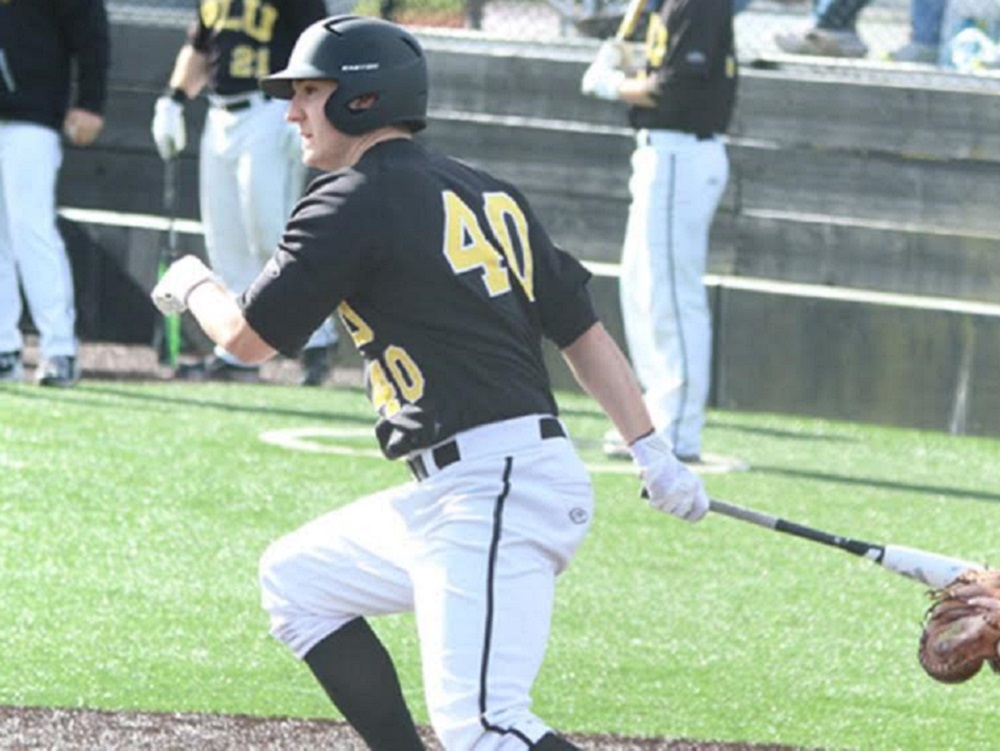 Johnson Bats, Pitches Knights Over Perth Heat Colts
CORVALLIS, Ore. – Cole Johnson (pictured, above) used his bat and his arm to lead the Knights to a 6-3 victory over the Perth Heat Colts in Game 1 of a nonconference doubleheader.
The rising senior at Pacific Lutheran doubled twice, singled, drove in a run and pitched five innings for the win. He struck out four, and scored a run.
The Knights (16-10 all, 14-10 WCL) had six doubles and 11 hits. Oregon Stater Tyler Malone doubled twice and drove in two runs; OSU's Elliot Willy and future OSU catcher Troy Claunch each doubled and singled.
Linn-Benton righty Trevor Wells threw two scoreless innings for the save. He struck out one and benefitted from one of the three double plays turned by the Knights.
The Knights now head to Gresham for a Friday-Sunday series. The scheduled starting pitcher (in order) are Cal Poly righty Connor Redmond (0-1, 4.76), UC Irvine righty Cole Spear (1-1, 3.11), and UC Riverside righty Trenton Toplikar (0-0, 6.35).