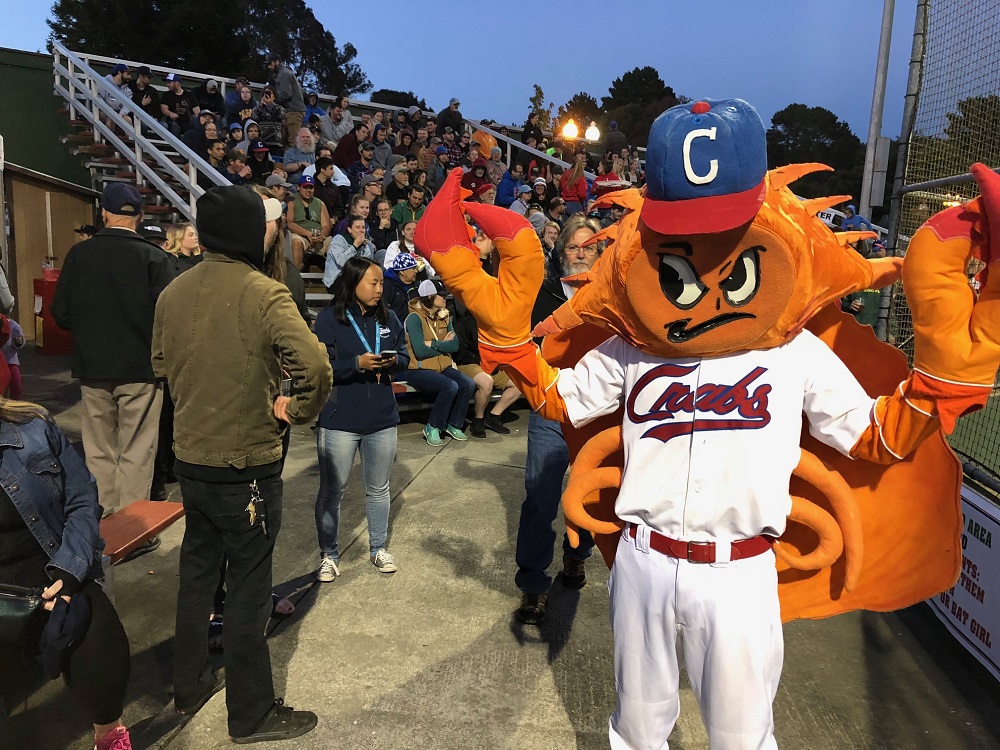 Humboldt Sell Out Crowd Propels Crabs to 6-2 Win
The Corvallis Knights visited Arcata Ball Park for the first time since 2009 on Friday night, and Humboldt Crabs fans were ready.
A boisterous opening night crowd started a rally in the 6th, spurring on their Crabs to a 4-run uprising that broke a 2-2 tie. Humboldt fans chanted ball six, ball seven, ball eight as reliever Logan Nousen of OIT struggled with his command as the Crabs pushed across the tie-breaking run and more in the bottom of the 6th inning.
Nousen took the loss, giving up 4 runs while allowing only a hit and walking two and hitting one batter.
Starting pitcher Cason Cunningham of Linfield tossed 4 innings, but his control problems led to an early exit after 93 pitches. He struck out 8 and walked 4 in the no decision.
The Knights offense was led by DH James Anderson of Western Oregon who hit a mammoth 2-run homer in the top of the second inning.
Corvallis struck out 15 times and would not threaten to score following Anderson's homer.
San Jose State reliever Zach Wallace of Humboldt struck out the first six batters he faced, and earned the three-inning save. Crabs starting pitcher Alex Pham of University of San Francisco got the win as he tossed six solid innings and struck out 8.
The Knights, 0-2 on the season, will try to even the series tomorrow with junior pitcher Landen Bourassa of University of San Francisco starting on the mound for Corvallis.