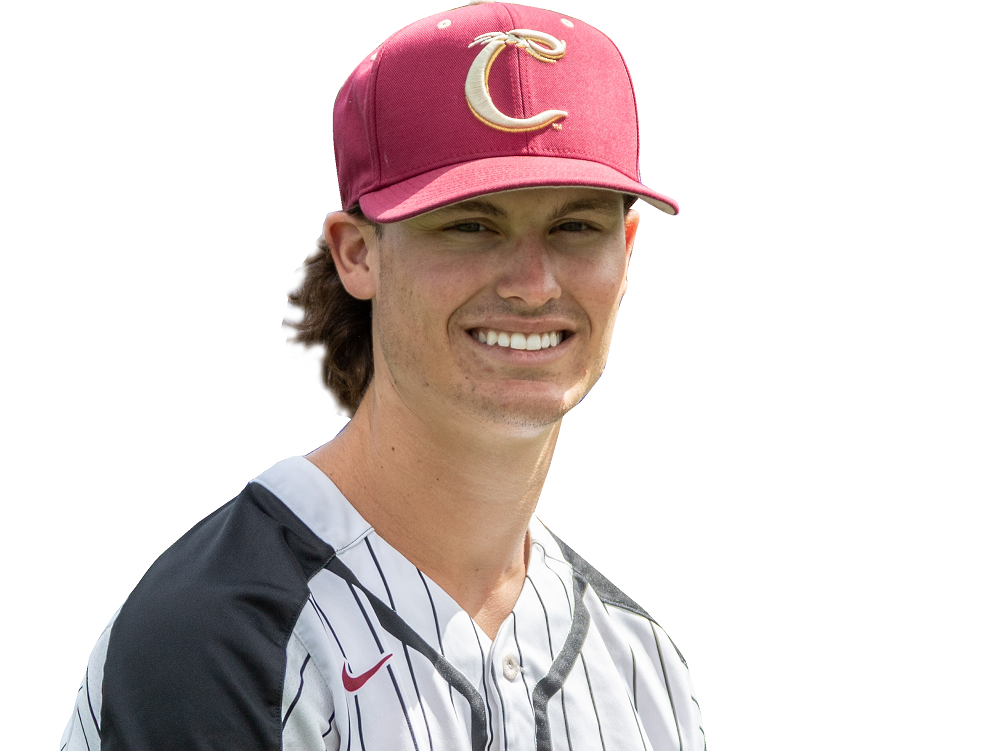 Cowlitz rallies, tops Knights 9-8 to salvage series finale
LONGVIEW, Wash. – Cowitz rallied to edge Corvallis 9-8 in 10 innings to salvage the finale of their West Coast League series at Story Field.
The Black Bears scored twice in the ninth off Corvallis closer Connor Knutson (Portland) to tie the game. They then scored with one out in the 10th to win their first game against the Knights after five previous losses this season.
Second baseman Matthew Gretler (Oregon State) was 4-for-4 with a double and two RBIs to lead the Knights. He had eight hits and five RBIs in the series.
Center fielder Jake Holcroft of Portland (pictured) had three hits and an RBI on Sunday and finished the weekend with seven hits and four RBIs. Third baseman Andy Atwood (Texas Rio Grande Valley) had two hits.
Cowlitz scored five times in the fifth inning, on a bases-loaded walk and a grand slam, to take a 6-1 lead. But the Knights steadily chipped away and eventually surged ahead 8-6 by scoring three times in the eighth.
The Knights drew with 6-3 in the sixth on a run-scoring error and a bases-loaded walk. A solo homer by Briley Knight (Utah) and doubles by Brooks Lee (Cal Poly) and Gretler brought Corvallis within 6-5 in the seventh.
In their eighth, two run-scoring wild pitches sent the Knights ahead 7-6. Zack Moeller (Utah) then drove in what looked to be an insurance run with a two-out double.
However, Cowlitz tied the game with one out in the ninth on a two-run homer by Josh Marchese, his second of the game. Two walks and a single scored the game-winner in the 10th.
The Knights (43-12, 35-12 WCL, 14-6 second half) will make up a July 10 rainout at Port Angeles on Monday. No starting pitchers have been announced and there will be no radio broadcast.
They conclude their final regular-season road trip of the summer at Bellingham on Tuesday-Thursday. The final homestand against Wenatchee begins on Friday.
The Knights clinched the first-half South Division title on July 6, earning an automatic playoff berth and home-field advantage in the best-of-3 divisional round, which begins on Aug. 13. The best-of-3 Championship Series begins on Aug. 17.
They have qualified for the playoffs every season since the current divisional postseason format began in 2007. They have won six championships, the last three in a row.