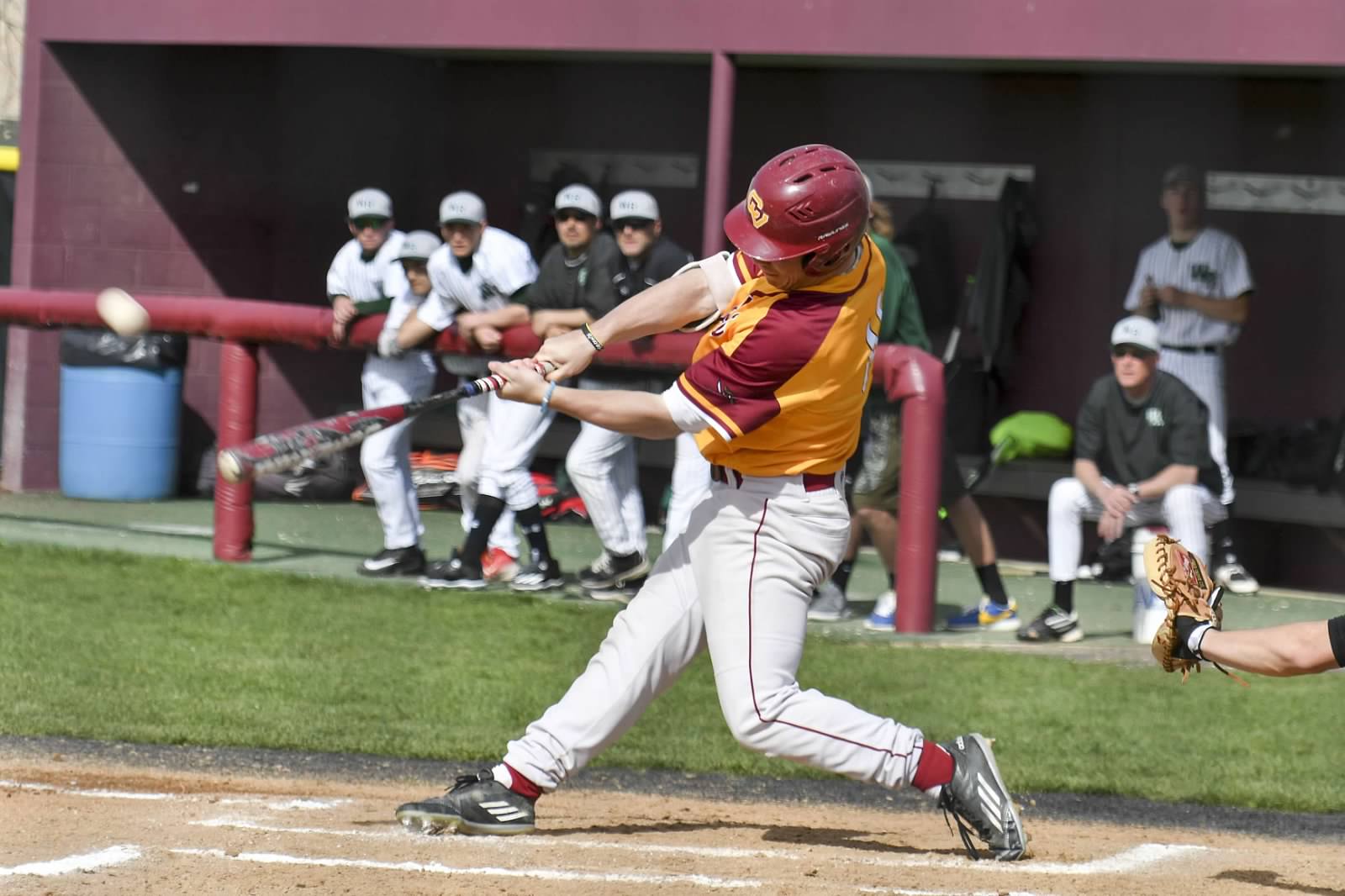 Brooks Hatch Blog: Knights Sign Briley Knight, Two More Utes for 2018
Happy Tuesday, everyone, from the world-wide headquarters (WWHQ) of the Corvallis Knights, your 2016-2017 West Coast League champions!
—————
We have signed three current/future University of Utah players for the 2018 West Coast League season, coach Brooke Knight announced Monday.
One of the signees is Crescent Valley senior catcher Briley Knight (pictured, above), a 2018 Utah commit and the son of the Knights' head coach. The other two are freshmen pitchers Brett Brocoff and Ian MacIver.
Briley Knight is a 5-foot-9, 180-pound left-handed hitter who played at Coronado High School in San Diego before transferring to CV for his final two seasons.
He was the Mid-Willamette Conference Player of the Year and a first-team 5A all-state and first-team MWC all-star as a junior, when he hit .493 with 14 doubles, 17 stolen bases, seven homers and 46 RBIs.
Knight was also a first-team all-CIF and all-state catcher at Coronado in 2016 as a sophomore. He quarterbacked the football team to a state title that call and was named the Eastern League MVP .
Brocoff is a 6-1, 175-pounder from Desert Oasis High School in Las Vegas. He was selected by the Atlanta Braves the 28th round of the 2017 MLB Draft as the 830th overall pick following a senior year when he was the 4A Southern Nevada Player of the Year, an all-state selection, and a first-team All-USA Nevada Baseball Team all-star.
He was 6-1 with a 1.57 ERA and 82 strikeouts in 49 innings and hit .421 with 15 doubles, three home runs and 37 RBIs in 2017. He was the Sunset Region Player of the Year. As a junior, he was 3-2 as a pitcher, hit .393, and led the Las Vegas Aces to the American Legion state title as the tournament's outstanding pitcher.
MacIver is a 6-foot, 160-pounder from College Park HS in Pleasant Hill, Calif. He is the younger brother of Washington catcher Willie MacIver, who played for the Walla Walla Sweets in 2015 and 2016.
Ian MacIver was 2016 Diablo Valley Athletic League Most Valuable Pitcher and earned all-league honors three times. He as 7-4 record with a 1.11 ERA and 72 strikeouts in 62.2 innings as a senior. He was 7-3, 1.41 with two saves as a junior and 4-1, 1.93 ERA as a sophomore.
Welcome to the Knights!
—————
Knights' Chief Operating Officer Holly Jones is leading a "Coast for Kids" drive through Eugene's Active 20-30 club. So far, about 500 coats had been donated toward the target of 2,000. The drive ends Oct. 30.
With the need for new or gently used coats growing with each cooling day, she is hoping that more residents of Eugene and other participating Willamette Valley communities step up. Coats are needed in sizes ranging from newborn to adult.
The adult sizes are for teens. New coats or used ones that are
clean and free of damage or missing buttons are preferred. Cash donations are even better.
Please help if you can. For more details, please click here.
—————
We are celebrating our five WCL Championships with 50 percent off all merchandise, excluding the 2017 WCL championship shirts. The offer is valid at our office, located on Jefferson Avenue in downtown Corvallis, or via phone orders.
The sale lasts through Oct. 31. Don't miss out! Please click here to check out our inventory.
—————
We are now hiring our 2018 interns. The positions will begin in January and run through August. Available positions include:
Community events and youth programs
Box office operations and ticket sales
Marketing strategy and advertising operations
Promotions, in-game entertainment and social media
Partnership marketing and account management
Digital content and video production
Stadium DJ, videoboard operator and digital content creation
Hospitality and concessions operations
Stadium operations and Kid Zone management
Merchandise operations and sales
Statistician and press box leader
Please click here for more information, and to apply.
—————
Outfielder Michael Russo of Cal Poly is returning to the Yakima Valley Pippins for the 2018 season. The left-handed-hitting Russo hit the first of the team's 32 home runs in an 11-4 win over Victoria on June 3, but he was sidelined shortly thereafter by a bicep injury.
Please click here for full details on that story, from the Our Sports Central website.
—————
The Portland Pickles of the Great West League are joining the WCL for the 2018 season, replacing the Gresham GreyWolves. We'll have more on this development on Friday.
—————
That's all for today. Have a great week, and we will see you on Friday.