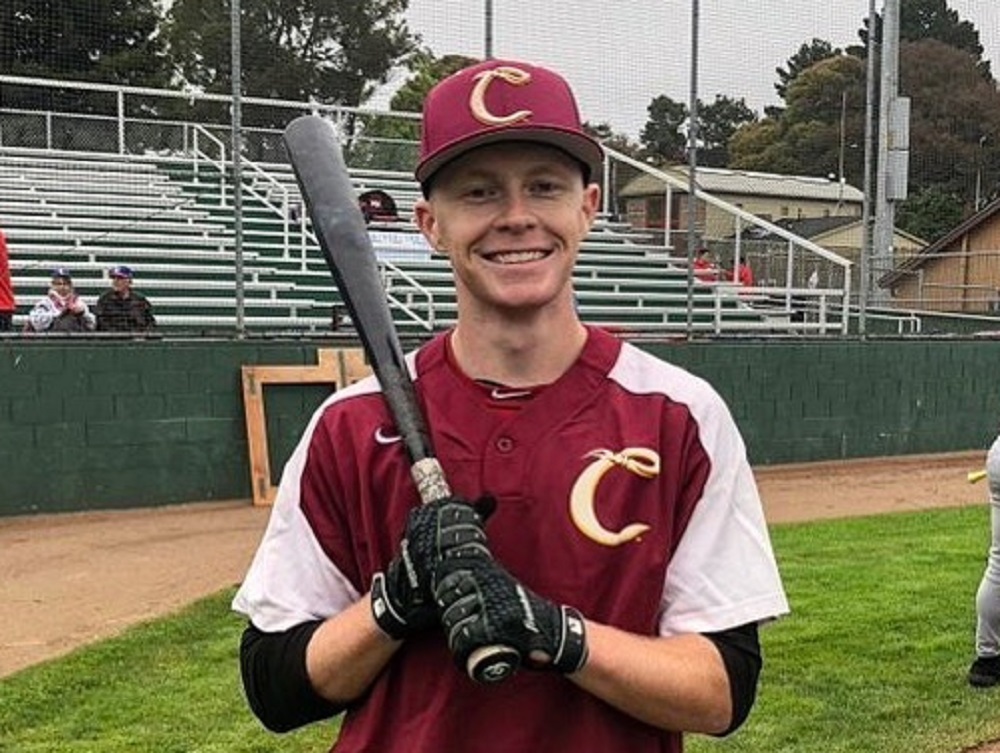 Atwood Drives in Five Runs as Knights Top Bellingham 14-5
Center fielder Andy Atwood (pictured, above) drove in five runs to lead the Knights to a 14-5 victory over Bellingham at Goss Stadium in the opener of their three-game West Coast League series.
A former Oregon Stater who now plays at Texas Rio Grande, Atwood singled in the Knights' first run in the first inning, had an RBI fielder's choice in the second and capped a five-run third inning with a bases-loaded, three-run double.
Atwood, who also doubled and scored in the fifth inning, had just two RBIs entering Tuesday's game. His outburst helped the Knights (10-4, 6-4) stretch their WCL winning streak to four games in a row; they are 5-1 in their last six league games following an 0-3 start.
Second baseman Jake Harvey (OSU) was 3-for-3 with two doubles, four runs and an RBI and reached safely in all five at-bats. He is hitting .750 (6-8) with seven runs, six walks and an .857 (12-14) on-base percentage since joining the team on June 15 with the end of spring term.
Future Cal Poly shortstop Brooks Lee was 3-for-4 with two doubles, three runs and several nice defensive plays in his Knights' debut. Trace Tammaro (Portland) singled twice and drove in three runs and Jake Holcroft (Portland) also drove in three.
The Knights had nine doubles among their 15 hits.
Winner Brodie Cooper-Vassalakis (Grand Canyon) made good use of the offensive support in winning his second consecutive start, building on a June 8 victory at Victoria. He struck out three, allowed two unearned runs in 5.2 innings and lowered his ERA from 2.84 to 1.50.
Corvallis hosts Bellingham again on Wednesday. Oregon State lefty Andrew Walling (0-0, 0.00) will make his starting debut for Corvallis, opposed by Washington State lefty Bryce Moyle (0-1, 5.40).
Three-year Knights' veteran Connor Redmond makes his first 2019 start in Thursday's series finale, opposed by PLU's Justin Armbruester (1-0, 3.00) in a matchup of right-handers.
The Knights close their opening homestand against the Corvallis Gerding Builders American Legion team on Friday. All four games begin at 6:30 p.m. They resume WCL action at Yakima Valley on Saturday night.
Tuesday's crowd of 1,087 raised the season total to 9,377 in five outings. That's an increase of 588 over a corresponding number of 2018 home dates.