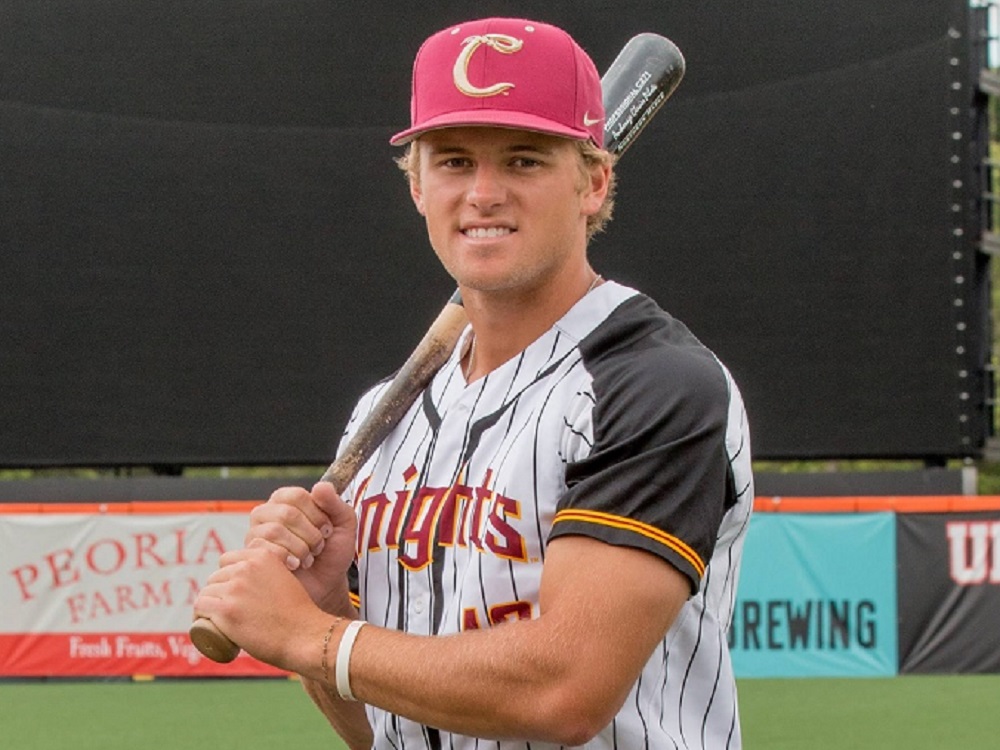 Pippins Top Knights 13-6 to Even Series; Anderson Has Three Hits
YAKIMA, Wash. – Yakima Valley defeated Corvallis 13-6 to set up a rubber game of their West Coast League series.
The Pippins scored three times in the first inning and never were threatened in snapping the Knights' four-game winning streak and handing them their first loss in the second half of the WCL season.
Chandler Anderson (pictured, above) of Utah doubled and singled twice for Corvallis (21-14-1 all, 18-12 WCL, 2-1 second half). Zak Taylor (Oregon State) doubled, singled, scored and drove in a run; Beau Philip (OSU in 2018-19) doubled and singled and Austin Feist (St. Martin's) singled twice.
Briley Knight (Utah in 2018-19) pitched three scoreless innings as an emergency reliever in his first pitching appearance of the WCL season.
The Knights hit three doubles on Wednesday, giving them 21 in their last five games.
The series concludes at 6:35 p.m. Thursday. Cameron Haskell of Arizona (2-1, 3.44) will start for Corvallis, opposed by Chase Farrell (0-1, 2.08) of UCLA in a matchup of Pac-12 right-handers.
The Knights return home on Friday for a three-game series against Port Angeles. Portland righty Connor Knutson (1-0, 3.46) is the scheduled starter for the Knights.