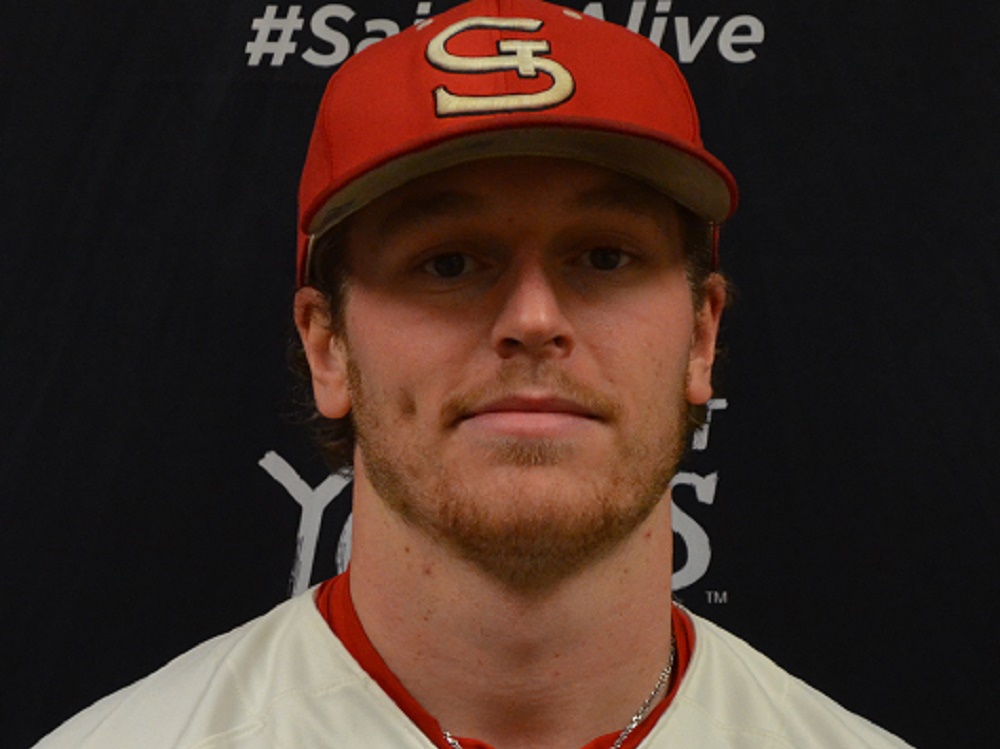 Shoup's Relief Effort Sparks Knights to 16-7 Win in Kelowna
KELOWNA, B.C. – The Knights erupted for 11 runs in the seventh inning to defeat Kelowna 16-7 at Elks Stadium to capture their West Coast League opener.
The Knights (2-2, 1-0) trailed 7-4 heading into the decisive inning, when they sent 15 batters to the plate against four pitchers. The big hits were a two-run double by Cam Haskell and a two-run single by Utah-bound Crescent Valley grad Briley Knight.
Reliever Aaron Shoup (St. Martin's, pictured above) allowed two runs over the final six innings to earn the pitching victory. He allowed six hits and struck out two.
Chandler Anderson (Utah), Haskell (Arizona), Cole Hamilton (LBCC) and Chad Stevens (Portland) had three hits each for Corvallis. Trace Tammaro, a freshman-to-be at Portland, had three RBIs and Knight, Hamilton and Haskell had two each.
Hamilton, who earlier in the day was selected by Washington in the 23rd round of the Major League Baseball draft, reached base safely five times.
The Knights scored three times in the first inning to take an early lead; the Falcons responded with five runs in the bottom half to surge ahead. Kelowna added two more in the fourth inning to build their advantage to 7-3, but the Knights scored once in the fifth to draw within 7-4 and then broke the game open in the seventh.
Corvallis resumes WCL action at Bellingham on Thursday at 6:35 pm. Daniel Slominski (San Francisco) is the Knights scheduled starter, opposed by Nick Hull (Grand Canyon) in a match-up of right-handers.
The Knights play at Walla Walla this weekend, starting with game on at 7:05 p.m. on Friday, June 8. Their WCL home opener is Tuesday, June 12th against Wenatchee at OSU's Goss Stadium on Samaritan Health Services Opening Fireworks Night.