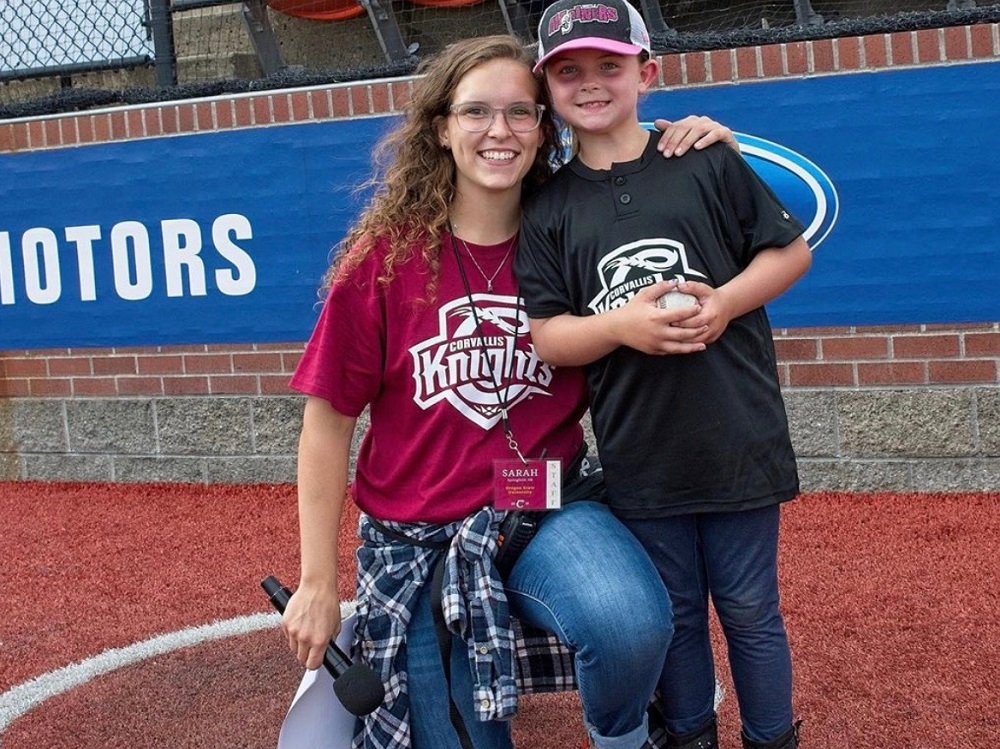 Intern Sarah Hoechlin Named 2019 Staff Member of the Year
Oregon State College of Science student Sarah Hoechlin was named the Corvallis Knights Staff Member of the Year for the 2019 season, as announced by Team President/GM Bre Miller this morning.
A mathematics & statistics student and head student manager of the Oregon State Softball Team from Springfield, OR., Hoechlin's primary role was as a promotions intern. However, she also assisted the team with numerous operational-related tasks and was the lead intern for the US Bank Honorary Bat Kid program and our American Dream Pizza Dream Seats promotion.
"Sarah is a team player and has a hungry attitude to complete tasks in a timely fashion and with great attention to detail," Bre Miller said. "She was always the first person to ask what else she could help with and really made this past season more efficient for everyone involved."
The Staff Member of the Year Award is the highest honor in the Knights organization. Previous winners were Nicole Schroeder (2018), Jared Carr (2017); Melissa Sullivan (2016); Anna Seydel (2015); Brooks Hatch (2014); Lil' K and Mack the Knight (2013); Jeremy Ainsworth (2012); Bre Kerkvleit (2011); Doug Blair (2010); Brian Brooks (2009); Stro Strohmeyer (2008) and Holly Jones (2007).
"I was extremely excited to hear Sarah Hoechlin was named Staff Member of the Year," Knights Assistant GM, Korey Kozaryn said. "She's ambitious, professional, reliable, enthusiastic and hard-working. And to top it off extremely humble. Sarah was an absolute joy to work with and I am excited to see what the future holds for such a bright young professional."
The Knights are committed to developing talent on and off the field. Our 2020 internship application is now live. To apply or learn more, please visit our jobs page by clicking here.