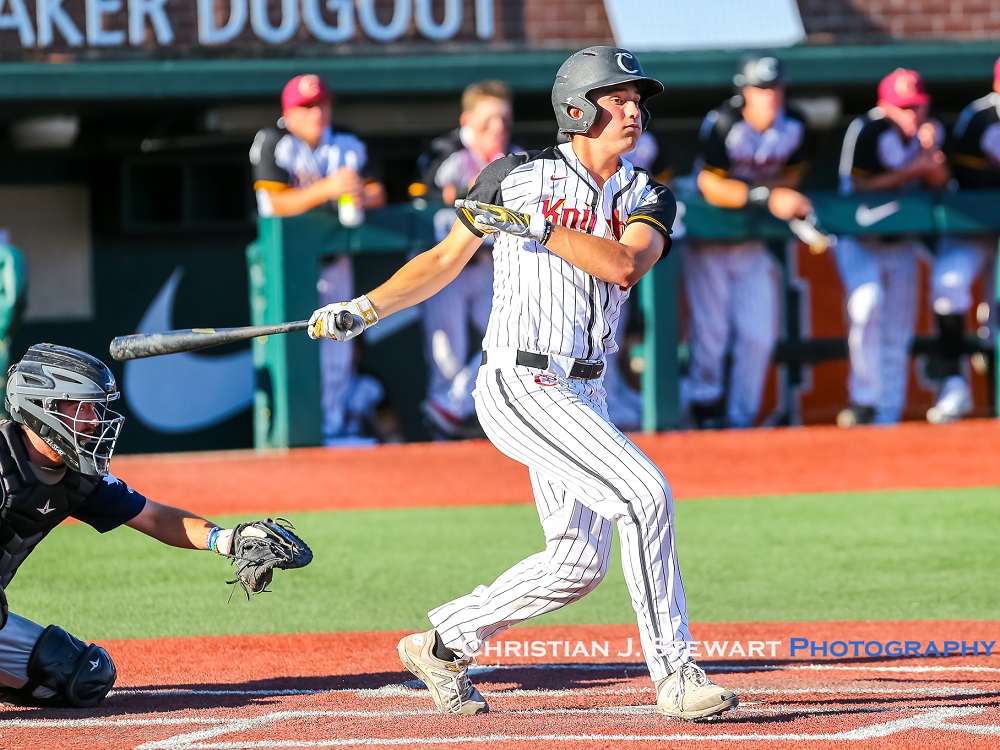 Knights' Shortstop Brooks Lee of Cal Poly named Perfect Game's Top WCL Prospect
Perfect Game released its top 25 prospects list for the West Coast League today, which included 8 Knights.
The top two prospects were Corvallis Knights with incoming frosh shortstop Brooks Lee sitting in the top spot with Frosh All-American Alex Williams of Stanford rated the league's #2 prospect.
Other Knights ranked were WCL MVP Briley Knight of Utah at #4, first-team all-WCL utility man Michael Curialle of UCLA at #7, WCL batting champion Jake Holcroft of Portland at #8, first-team all-WCL relief pitcher William Kempner of Gonzaga at #14, hard-throwing right-handed pitcher Kevin West of UC Riverside at #19 and WCL Pitcher of the Year Tevita Gerber of Dixie State at #24.
West and Gerber will be seniors this spring; Lee, Curialle, Holcroft and Kempner will be freshman (Holcroft being a redshirt frosh) and Williams and Knight will both be sophomores.
For more info, please click here.
To review Perfect Game's complete prospect list you must be a subscriber. This year's top 25 list/story was researched and written by former Wenatchee AppleSox first baseman Connor Spencer, who played for current Knights' associate head coach Ed Knaggs while with the Sox (2013).