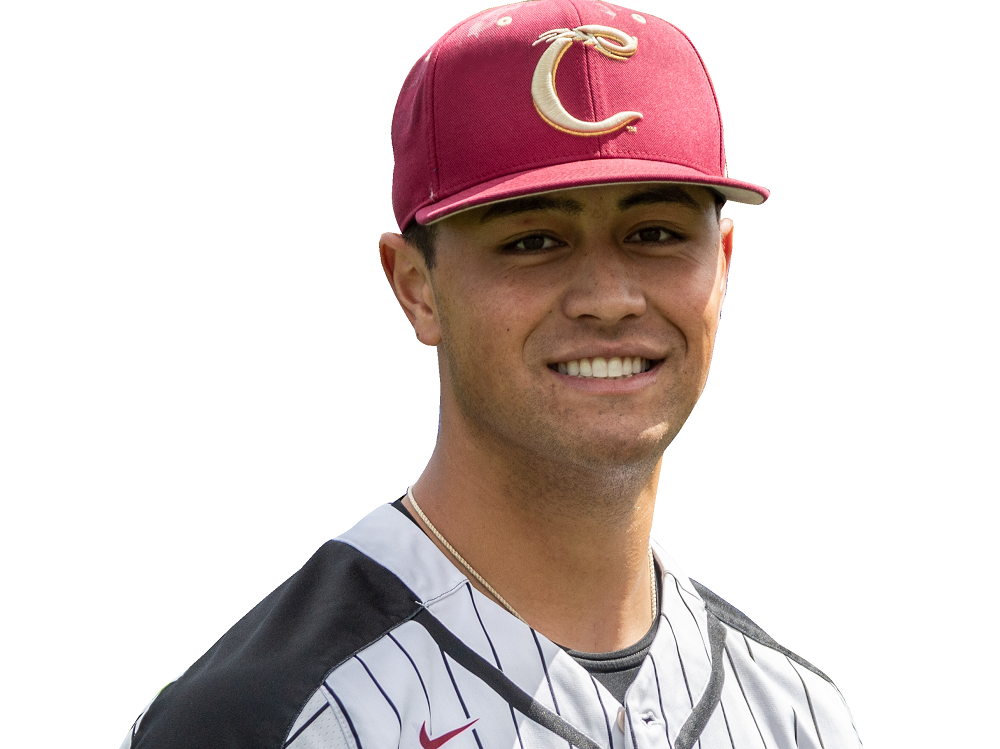 Five Knights Pitchers Combine to Shutout Kelowna, 5-0
Corvallis completed its sweep of Kelowna on Sunday whitewashing the Falcons 5-0 before a sunbathed crowd of 2,617 at Goss Stadium.
With the victory, the Knights improved their record to 25-7 in the WCL (4-1 in the second half) and 32-7 overall.
Center fielder Briley Knight of University of Utah led the offense with a home run, double and 2 RBIs. He now leads the WCL in RBIs with 29. The left-handed hitting slugger also leads the league in total bases with 72, doubles with 11 and extra base hits with 18.
Oregon State Beavers Matthew Gretler and Elliot Willy each collected RBIs in the bottom of the fifth inning; and Michael Curialle of UCLA delivered the game-winning hit with a RBI double in the second inning.
Southpaw Tevita Gerber (pictured) tossed 5 scoreless innings to register his league-leading 5th win. He combined with Chase Watkins of Cal Poly, William Kempner of Gonzaga, Abbot Haffar of UC Riverside and Kevin West of UC Riverside to shutout the Falcons
The Knights now have a three-day break, and don't resume play until this Thursday night at Goss vs. Chaffey Baseball in a non-league game. Corvallis next WCL series is July 19-21 vs. division rival Walla Walla (19-10) at Goss Stadium.