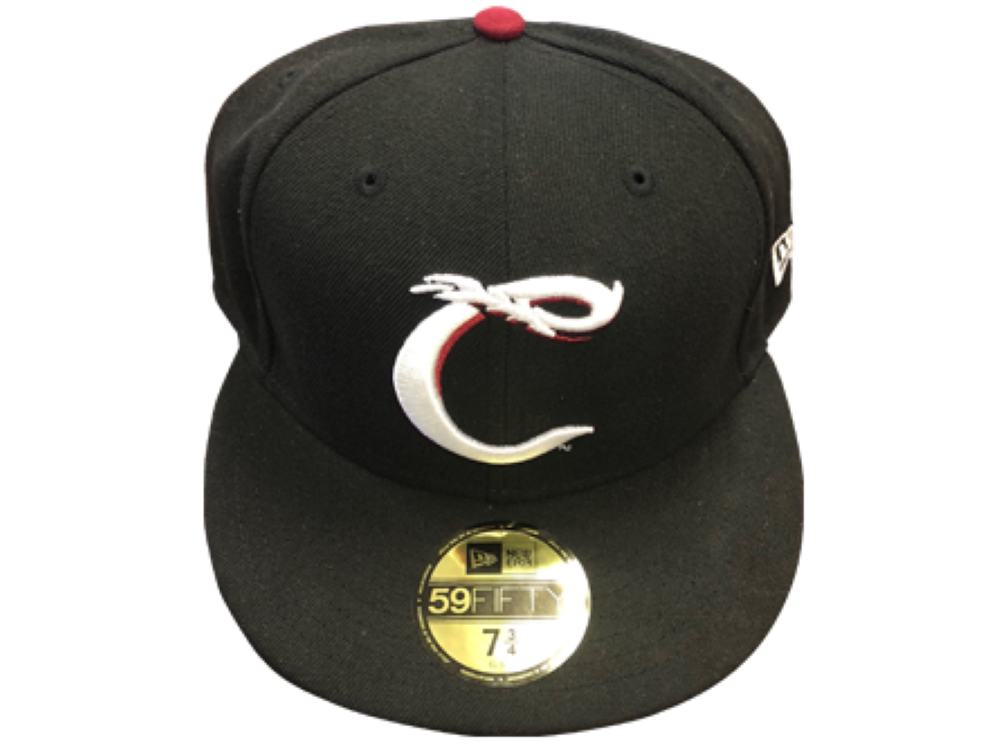 Brooks Hatch Blog: WCL, New Era Sign Partnership Agreement
Happy Wednesday, everyone, from the world-wide headquarters (WWHQ) of the Corvallis Knights, your 2016-2017 and 2018 West Coast League champions!
Only six more days until our May 28 opener on Weyerhaeuser Science, Engineering & Art Day game at Goss Stadium!
————–
The West Coast League announced this week that New Era will serve as the league's preferred hat throughout the 2019 season. Knights hats (pictured, above) from New Era are available for sale at our Jefferson Avenue office.
"As our league continues to evolve it's only natural that we'll enjoy relationships with phenomenal brands like New Era," WCL Commissioner Rob Neyer said. "Beginning this summer, I fully expect to see baseball fans all around the U.S. and Canada wearing our teams' snazzy New Era caps."
As part of the agreement, nine WCL teams will wear New Era hats on the field during all league games, while the other three teams will feature exclusively designed New Era hats for sale to the public.
For more on that story, please click here.
————–
Two 2019 Knights earned first-team NWAC South Division all-star honors this spring.
Linn-Benton freshman pitcher Eric Hill was 4-3, 3.06 in nine games, all starts. He had 35 strikeouts in 50 innings.
Mt. Hood sophomore infielder Trace Hokkanen hit .364 (48-132) in 40 games, with three homers and 33 RBIs in 40 games.
Congrats to both players.
————–
More honors for Oregon State junior catcher Adley Rutschman, a 2016 alum from Sherwood and the son of Knights' alum/Board of Directors member Randy Rutschman.
Adley is a semifinalist for the Buster Posey Award, which is given annually to the nation's top catcher. It's the third major honors for Rutschman, who is also a Golden Spikes Award and Dick Howser Trophy award semifinalist.
Rutschman has 16 homers and 55 RBIs and is hitting .427, has a .584 on-base percentage and a .772 slugging percentage heading into this weekend's series with USC. He has a .990 fielding percentage.
Congrats to Adley.
————–
San Francisco outfielder Tyler Villaroman (2017) was nominated for West Coast Conference Player of the Week honors but was not selected.
————–
Just a heads-up: Our annual Weyerhaeuser Science, Engineering & Art Day at Goss Stadium has been moved up a day to Tuesday, May 28.
We made the change because it's possible Oregon State will host an NCAA Regional that may include BYU. The Cougars do not compete on Sundays and the NCAA accommodates them in their scheduling.
That would require moving the regional up a day to May 29-June 1, bumping SEA Day. So, with OSU and BYU both having banner years, we are getting ahead of things and moving the date so that SEA Day does not get cancelled.
And make sure to save the date for our first Nectar Creek Fan Faire celebration, set for 5:30-9:30 p.m. on Thursday, June 13. We will turn Goss Stadium into a 13th century castle with the help from the Shrewsbury Renaissance Faire!
Come shop the concourse with Shrewsbury Renaissance Faire vendors, drink mead and enjoy a game of rounders on the field. Players will be available for autographs and there will be live music! This will be a fun event to kick off our 13th season in Corvallis.
Full concessions will be available. Jugglers, belly dancers, fiddlers and more! See you there.
————–
We are thrilled to announce our 2019 regular-season schedule. The slate features 32 home dates and gets started at 10 a.m. on Tuesday, May 28, with our eighth annual Weyerhaeuser Science, Engineering & Art Day game at Goss Stadium.
After a nonleague series at the Humboldt Crabs, we open the West Coast League schedule at Walla Walla on June 4. Our WCL home opener is June 14, against the Cowlitz Black Bears.
Like last season, start times for Monday-Saturday games is 6:30 p.m. Sunday games will start at 3 pm. Fireworks games will have special start times, either 7:15 p.m. or 7:05 p.m.
The Knights 2019 home schedule features six Thursday games, six Friday games, five Saturday games, five Sunday games, one Monday game, four Tuesday games and five Wednesday games.
Reserve the best seats in the house for the 2019 season now by emailing [email protected] or by calling (541) 752-5656. Our entertainment schedule is available by clicking here.
Here's the entire 2019 schedule:
MAY: 28, Portland Sea Dogs. 31, at Humboldt Crabs.
JUNE: 1-2, at Humboldt Crabs. 4-6, at Walla Walla. 7-9, at Victoria. 14-16, Cowlitz. 18-20, Bellingham. 21, Gerding Construction. 22-24, at Yakima Valley. 25-27, Ridgefield. 28-30, Yakima Valley.
JULY: 1, Hayesville Hammers. 2-3: Portland. 4, at Portland. 5-7, at Ridgefield. 8-10, at Port Angeles. 11, Mid-Valley Southpaws. 12-14, Kelowna. 18, Chaffey Baseball. 19-21, Walla Walla. 22-23, All-Star Game, at Bend. 24, at Portland. 25, Portland. 26, at Portland. 27-29, at Bend. 30-31, Bend.
AUGUST: 1, Bend. 2-4, at Cowlitz. 6-8, at Bellingham. 9-11: Wenatchee.
————–
Some news from elsewhere in the West Coast League:
————–
That's all for today. Have a great week and we will see you next week!