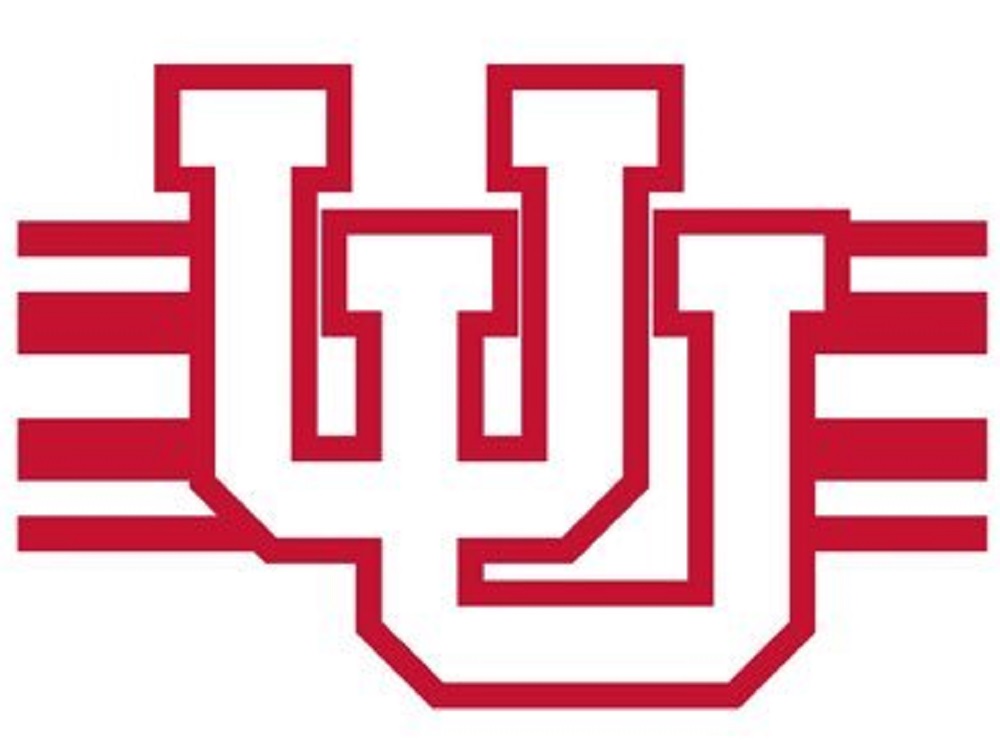 Brooks Hatch Blog: Knights Add Three Utah Utes for 2019
Happy Wednesday, everyone, from the world-wide headquarters (WWHQ) of the Corvallis Knights, your 2016-2017 and 2018 West Coast League champions!
We opened our 2019 season on Tuesday with a 4-2 win over the Portland Sea Dogs before a crowd of 2,830 on Weyerhaeuser Science, Engineering & Art Day at Goss Stadium.
Center fielder Kai Murphy, an Oregon State signee from Red Mountain High School in Mesa, Ariz., was 3-for-4 with a run, an RBI and stolen base. He is the son of former Arizona State coach Pat Murphy, now a bench coach with the Milwaukee Brewers.
We now head to Arcata, Calif., for a three-game series with the Humboldt Crabs this Friday, Saturday and Sunday. Our WCL opener is June 4 at Cowlitz.
————–
We have signed pitchers David Watson and Nick Caviglia and catcher Zack Moeller of the University of Utah for the 2019 season.
Watson is a 6-foot-2, 195-pound freshman right-hander from Mesquite High School in Gilbert, Ariz. Caviglia is a 6-0, 185-pound lefty from Clovis North HS in Fresno, and Moeller is as 6-1, 190-pound redshirt junior from San Benito HS in Hollister, Calif.
Watson is 1-0, 7.79 in 14 games this season, with 27 strikeouts in 32.1 innings. He was 8-3, 2.87 in his final two seasons at Mesquite HS, with two saves and 65 strikeouts in 70.2 innings. He also hit .330 in 66 games as an outfielder, with three homers and 47 RBIs.
Caviglia is 1-2, 6.87 in seven games, with 15 strikeouts in 18.1 innings. He twice earned all-conference Tri-River Athletic Conference honors at Clovis North, where he also played football.
Moeller has started all 43 games he's appeared in and is batting .253, with 14 doubles, three homers and 30 RBIs. He hit .265 in 2017, his first season as a full-time starter, with five homers and 30 RBIs.
He missed the 2018 season after having Tommy John surgery. He was a two-time first-team Monterey Bay League Gabilan Division all-star at San Benito before coming to Utah for the 2016 season.
They will join Utah teammate Briley Knight on the Knights. Utes' pitchers Trevor Wells and Zachary McCleve also signed in November, but they will not play this summer.
————–
We have also signed Cal State Fullerton pitcher Timothy Josten, a 5-foot-11, 180-pound sophomore lefthander from Santa Clarita, Calif. He played at West Ranch High School before enrolling at CSUF in Aug., 2017.
He was 3-4, 4.14 in 19 games this season, with 51 strikeouts in 67.1 innings. Josten was 0-1, 4.15 in 13 games in 2018, with 22 strikeouts in 26 innings.
Josten played three seasons at West Ranch and was named the Foothill League Pitcher of the Year in 2016 and 2017. He helped West Ranch win the league title and advance to the state semifinals as a senior.
He also earned first-team Santa Clarita Valley and first-team Santa Clarita Valley Signal all-star honors. Tim was nominated for Big West Pitcher of the Week honors for May 20-26, but was not selected.
Welcome to the Knights, Tim!
————–
Former Knights utility Cameron Haskell (2017) of Arizona and future Knight David Watson (2019) of Utah were nominated for Pac-12 Pitcher of the Week honors for May 20-26, but were not selected.
————–
Alum Jimmie Sherfy (2011) is back in the majors with the Arizona Diamondbacks. They recalled the right-handed reliever from the University of Oregon from triple-A Reno on May 27 for what will be his third stint with the big club this season.
Eleven Knights are/have been on MLB rosters this season: Sherfy; Los Angeles Dodgers catcher Rocky Gale; Chicago White Sox pitcher Josh Osich; Colorado pitchers Tyler Anderson (2009) and DJ Johnson (2008-09); Detroit pitcher Matt Boyd(2010); Seattle outfielder Mitch Haniger (2010); Tampa Bay infielder Matt Duffy (2010); Chicago White Sox pitcher Jace Fry (2011); Toronto pitcher Sam Gaviglio (2009), and Arizona pitcher Matt Andriese (2009).
————–
Make sure to save the date for our first Nectar Creek Fan Faire celebration, set for 5:30-9:30 p.m. on Thursday, June 13. We will turn Goss Stadium into a 13th century castle with the help from the Shrewsbury Renaissance Faire!
Come shop the concourse with Shrewsbury Renaissance Faire vendors, drink mead and enjoy a game of rounders on the field. Players will be available for autographs and there will be live music! This will be a fun event to kick off our 13th season in Corvallis.
Full concessions will be available. Jugglers, belly dancers, fiddlers and more! See you there.
————–
Our 2019 regular-season schedule began Tuesday but there are still 31 more home games!
After a nonleague series at the Humboldt Crabs this weekend, we open the West Coast League schedule at Walla Walla on June 4. Our WCL home opener is June 14, against the Cowlitz Black Bears.
Like last season, start times for Monday-Saturday games is 6:30 p.m. Sunday games will start at 3 pm. Fireworks games will have special start times, either 7:15 p.m. or 7:05 p.m.
The Knights 2019 home schedule features six Thursday games, six Friday games, five Saturday games, five Sunday games, one Monday game, four Tuesday games and five Wednesday games.
Reserve the best seats in the house for the 2019 season now by emailing [email protected] or by calling (541) 752-5656. Our entertainment schedule is available by clicking here.
Here's the entire 2019 schedule:
MAY: 28, Portland Sea Dogs. 31, at Humboldt Crabs.
JUNE: 1-2, at Humboldt Crabs. 4-6, at Walla Walla. 7-9, at Victoria. 14-16, Cowlitz. 18-20, Bellingham. 21, Gerding Construction. 22-24, at Yakima Valley. 25-27, Ridgefield. 28-30, Yakima Valley.
JULY: 1, Hayesville Hammers. 2-3: Portland. 4, at Portland. 5-7, at Ridgefield. 8-10, at Port Angeles. 11, Mid-Valley Southpaws. 12-14, Kelowna. 18, Chaffey Baseball. 19-21, Walla Walla. 22-23, All-Star Game, at Bend. 24, at Portland. 25, Portland. 26, at Portland. 27-29, at Bend. 30-31, Bend.
AUGUST: 1, Bend. 2-4, at Cowlitz. 6-8, at Bellingham. 9-11: Wenatchee.
————–
Some news from elsewhere in the West Coast League:
Todd Haney is ready for his first season at the helm of the Victoria HarbourCats, and he'll do so with a seasoned coaching staff. Haney, who played for the Expos, Mets and Cubs in his Major League career, will look to experienced help in all areas, people who have been exposed to the rigors of the West Coast League. Please click here for more details, from Our Sports Central.
He was the original big bomber of the Victoria HarbourCats, and he used his time here to become a drafted and signed professional. Gabe Clark, an Oregon State product who went on to a pro career in the Toronto Blue Jays system, highlights the list of players returning for the June 1 Peninsula Co-op Alumni Classic, pitting former Victoria stars against the newly-minted HarbourCats team that is preparing for the seventh season of West Coast League baseball in the capital. Please click here for more details, from Our Sports Central.
————–
That's all for today. Have a great week and we will see you next week!