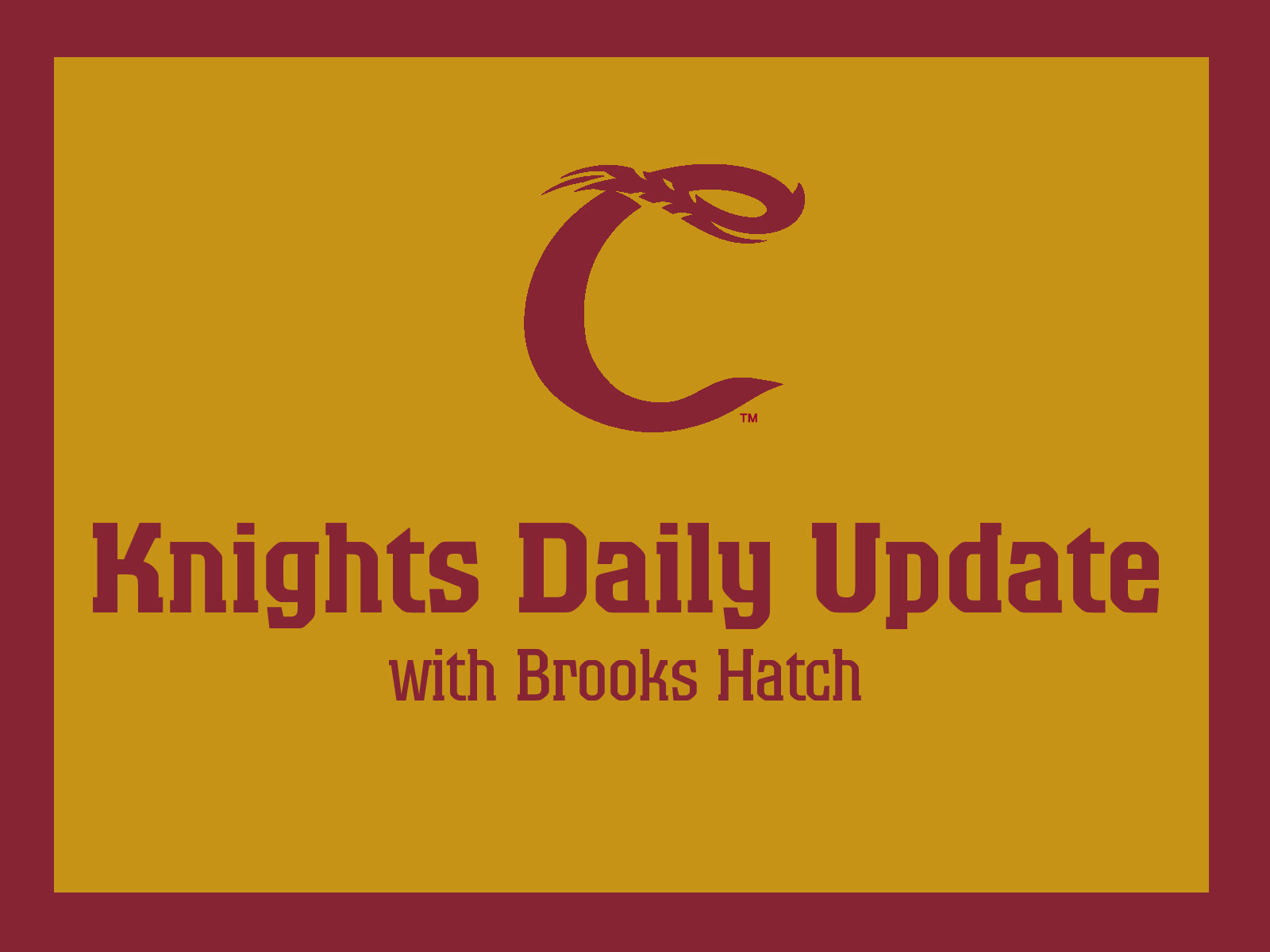 Brooks Hatch Blog: Big Opening-Night Crowd Sees Knights Win
Happy Thursday, everyone, from the world-wide headquarters (WWHQ) of the Corvallis Knights, your 2016 West Coast League champions!
—————
We had a successful opening night on Wednesday. We defeated the Port Angeles Lefties 4-3 in 11 innings for our third consecutive win, and we drew an opening-night record crowd of 1,645 to Goss Stadium.
The old record was 1,540, against Bellingham in 2015. So far this season we've drawn 5,054 fans for two dates, an increase of 739 from a corresponding number of home dates in 2016.
The series continues at 6:40 tonight. Lefty Jacob Fricke (1-0, 1.80) will start for Corvallis, opposed by righty Wyatt Hoccou (2-0, 0.67) of Biola. It's Holiday Inn Express Schedule Magnet Night; the first 1,000 fans receive a free 2017 schedule magnet.
The series concludes at 6:40 p.m. Friday; Linfield lefty Cason Cunningham (1-0, 0.75 will start for Corvallis against a to-be-determined Port Angeles pitcher. That's Linn Benton Tractor Cowbell Night, one of the best promotions of the summer.
—————
Eleven current or former players for the Knights were selected in the 2017 Major League Baseball draft, which concluded on Wednesday. Two alums were selected on Tuesday in rounds 3-10. Eight more players with Knights ties were chosen on Wednesday in rounds 11-40.
The highest-drafted Knight was Oregon State junior first baseman K.J. Harrison (2015), who went to Milwaukee in the third round as the 84th overall selection. He hit .444 (4-9) in two games with the Knights before joining Team USA.
Left-hander Ryley Widell (2016) of Central Arizona College went to the Minnesota Twins in the seventh round as the 190th overall pick. He was 3-1, 2.17 in 13 games, with 46 strikeouts in 41.1 innings. He earned honorable-mention all-WCL honors and was ranked 27th on Perfect Game's list of the top 30 pro prospects.
On Wednesday, outfielder Kevin Watson Jr. of Beaverton High School (2017), first baseman Roman Garcia of San Diego (2016), shortstop Clay Fisher of UC Santa Barbara (2015), third baseman Chad Stevens of Gig Harbor (Wash.) High School (2017), catcher Andy Cosgrove of North Carolina State (2015) and pitchers Austin Crowson of Lane CC, (2017), Slater Lee of Cal Poly (2015), Cameron Bishop of UC Irvine (2015-16) and Kolby Somers of Liberty High School (2017) were chosen.
Please click here for more on that story.
—————
Montgomery (AA Southern, Rays) outfielder Cade Gotta (2011) was 2-for-4 with a run and an RBI and raised his average to .337 in an 11-1 win over Mississippi on Wednesday night to earn Corvallis Knights Minor League Player of the Day honors. He played at San Diego Christian.
Honorable mention goes to:
Reno (AAA Pacific Coast, Diamondbacks) closer Jimmie Sherfy (2011) pitched .2 scoreless innings, had one strikeout and earned his eighth save in a 503 win over Salt Lake. He played at Oregon.
El Paso outfielder Nick Torres (2012) was 2-for-4 with an RBI and a run in a 6-3 win over Frisco. He played at Cal Poly.
Lancaster (A California, Rockies) catcher Chris Rabago (2012-13) was 1-for-2 with an RBI in a 4-0 win over Lake Elsinore. He played at UC Irvine.
—————
That's all for today. See you on Friday.