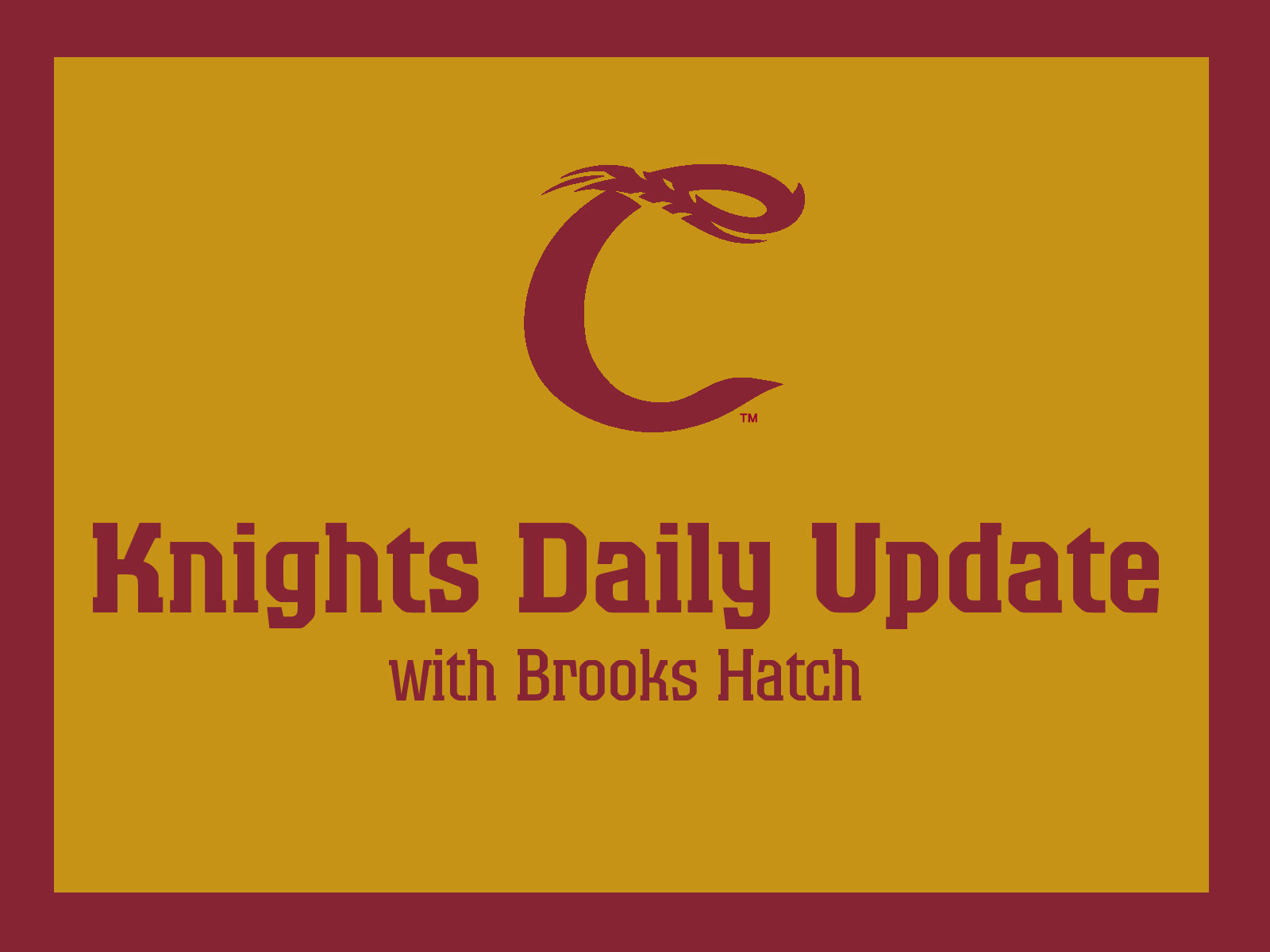 Brooks Hatch Blog: Port Angeles Series Concludes Tonight
Happy Friday, everyone, from the world-wide headquarters (WWHQ) of the Corvallis Knights, your 2016 West Coast League champions!
—————
We fell 7-4 to the Port Angeles Lefties on Thursday night in Game 2 of our initial series against the WCL's newest franchise. The series concludes at 6:40 tonight;  Linfield lefty Cason Cunningham (1-0, 0.75 will start for Corvallis against a to-be-determined Port Angeles pitcher.
It's Linn Benton Tractor Cowbell Night, one of the best promotions of the summer.
Then, the Cowlitz Black Bears come in for a Saturday-Monday series. Monroe High School grad Austin Crowson is our scheduled starter for Saturday's series opener.
Here are our promotions for the series:
Saturday is Carnaval en Corvallis. Come celebrate Latino Heritage Night with the Knights.
Sunday is our Snap Fitness Father's Day game. Bring dad to the game for special pre-game activities.
Sunday is BI-MART Beach Party Night.
—————
A total of 81 current and former WCL players were selected in the 2017 MLB draft on June 12-14.
Former Wenatchee AppleSox slugger Keston Hiura of UC Irvine was the 9th overall pick in the first round, the highest WCL alum selection ever in the MLB June draft. Over the summer of 2015, Hiura tore apart WCL pitching for Wenatchee following his freshman season at UC Irvine hitting .356 with 21 doubles, six triples, six homers and 42 RBIs to earn first-team all-WCL honors.
Five WCL alums were picked in the first two rounds: Hiura, Oregon's David Peterson, Oregon State's Drew Rasmussen, UCLA's Griffin Canning and Cal Poly's Spencer Howard. Please click here for more on that story.
—————
The inclement, dreary weather limited Thursday night's crowd to 674 hardy fans, who we salute! That brings our total attendance for three home dates to 5,728 fans, an increase of 436 from a corresponding number of home dates in 2016.
—————
Birmingham (AA Southern, White Sox) pitcher Jace Fry (2011) threw 1.2 innings of scoreless relief and had two strikeouts in a 2-1 loss to Jackson on Thursday to earn Corvallis Knights Minor League Player of the Day honors. He played at Oregon State.
Honorable mention goes to:
Hartford (AA Eastern, Rockies) pitcher D.J. Johnson (2008-09) threw 2.2 innings of one-run relief and had one strikeout in a 5-1 loss to Trenton. He played at Mt. Hood CC.
Charlotte (A Florida State, Rays) first baseman Dalton Kelly (2014) was 1-for-2 with an RBI in a 3-2 loss to Fort Myers. He played at UC Santa Barbara.
The White Sox have returned pitcher Max Beatty (2010-12) to Winston-Salem (A Carolina) after a brief stint in Charlotte (AAA International). Max played at Pacific Lutheran.—————
That's all for today. See you at the ballpark this weekend.