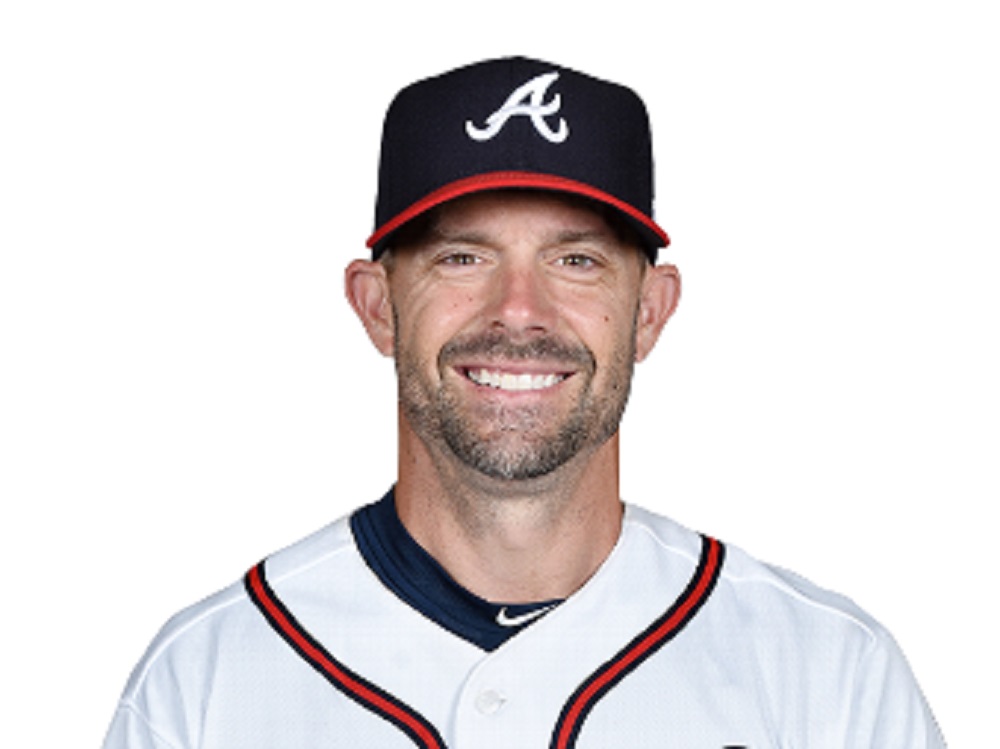 Brooks Hatch Blog: Atlanta DFAs Veteran Catcher Chris Stewart
Happy Friday, everyone, from the world-wide headquarters (WWHQ) of the Corvallis Knights, your 2016-2017 West Coast League champions! Our May 30 opener with the Portland Sea Dogs is just 54 days away, so get ready for another great summer of Knights' baseball!
————–
The Atlanta Braves designated veteran catcher Chris Stewart (2001) for assignment on Tuesday. He signed with the team in the offseason after spending the previous three years with Pittsburgh.
The former Riverside City College standout, our 2001 MVP, saw early season action in the wake of injuries to catchers Tyler Flowers and Kurt Suzuki and hit .214 (3-14) in five games, with three runs and three RBIs.
He has played for the White Sox, Texas, San Diego, the Yankees, San Francisco, Pittsburgh and Atlanta in 454 career games. Regarded as a top defender and excellent framer of pitches, the 36-year-old hit .230 in 454 MLB games, with nine homers and 90 RBIs.
We'll keep track of Stewie and see where he lands.
————–
We have some more personnel news involving former Knights.
Outfielder Connor Hofmann (2011-12) has signed with the New Jersey Jackels of the independent CanAm League. The former Oregon/San Francisco ballhawk played for the Lake Erie Crushers in the independent Frontier League in 2017.
Corner infielder Taylor Ard (2009) has signed with the Rockland Boulders, also of the CanAm League. The onetime Mt. Hood CC/Washington State slugger played for Jacksonville in the Miami organization in 2017.
————–
St. Lucie (A Florida State, Mets) pitcher Stephen Nogosek (2013) allowed one run and had two strikeouts in saving a 4-1 win over Bradenton on Thursday to earn Corvallis Knights Minor League Player of the Day honors. He played at Oregon.
Honorable mention went to:
Oklahoma City (AAA Pacific Coast, Dodgers) catcher Rocky Gale (2007, 2009) was 1-for-3 with an RBI in a 2-1 win over Iowa.
————–
Time to update the college stats of our incoming position players. We'll update the pitching stats next Friday.
JAMES ANDERSON: The Western Oregon infielder, a 10-day signee, is hitting .077 (1-13) in seven games, with no homers or RBIs.
AUSTIN BAEK: The George Fox catcher, a 10-day signee, is hitting .310 (27-87) in 28 games, with no homers and 13 RBIs.
BEAU BRUNDAGE: The Portland outfielder is hitting .366 (37-101) in 26 games, with a homer and 14 RBIs.
COLE CABRERA: The Cal Poly outfielder is hitting .250 (6-24) in 15 games, with three RBIs.
COREY CONKLIN: The Eastern Kentucky infielder, a 10-day signee, is hitting .083 (1-12) in 12 games, with no homers or RBIs.
BEN FARISS: The UC Santa Barbara outfielder has not played in the field yet. He is 0-0, 0.00 in one pitching appearance, with two strikeouts in .2 innings.
AUSTIN FEIST: The St. Martin's outfielder is hitting .292 (31-106) in 28 games, with three homers and 16 RBIs.
COLE HAMILTON: The Linn-Benton catcher is hitting .226 (12-53) in 16 games, with no homers and 10 RBIs.
CAMERON HASKELL: The Arizona infielder is hitting .000 (0-5) in seven games.
SEAN LITTLE: The Willamette infielder, a 10-day signee, is hitting .667 (2-3) in four games, with no homers or RBIs.
CHAD STEVENS: The Portland infielder is hitting .286 (26-91) in 26 games, with no homers and nine RBIs.
ZAK TAYLOR: The Oregon State catcher/infielder is hitting .262 (22-84) in 27 games, with a homer and 10 RBIs.
ZACH WELLER: The Cal State-Fullerton infielder is hitting .087 (2-23) in 15 games, with no RBIs.
ELLIOT WILLY: The Oregon State outfielder is hitting .000 (0-1) in one game.
————–
Our 2018 season tickets are now on sale! For more details or to order your tickets online, please click here. Tickets may also be purchased by calling us at 541-752-5656 or by visiting our office at 4th Street and Jefferson Avenue in downtown Corvallis. See you at the ballpark in 2018!
We also have three fireworks nights and tons of other promotions planned for this summer. Our entire promotional schedule is also available, by clicking here.
————–
The Bellingham Bells have signed newcomers Peter Kemble and Cody Pasic and returnee Trevor DeLaite of the University of Maine for the 2018 season. Please click here for more details, from Our Sports Central.
————–
That's all for today. Have a great weekend, and we will see you on Tuesday.