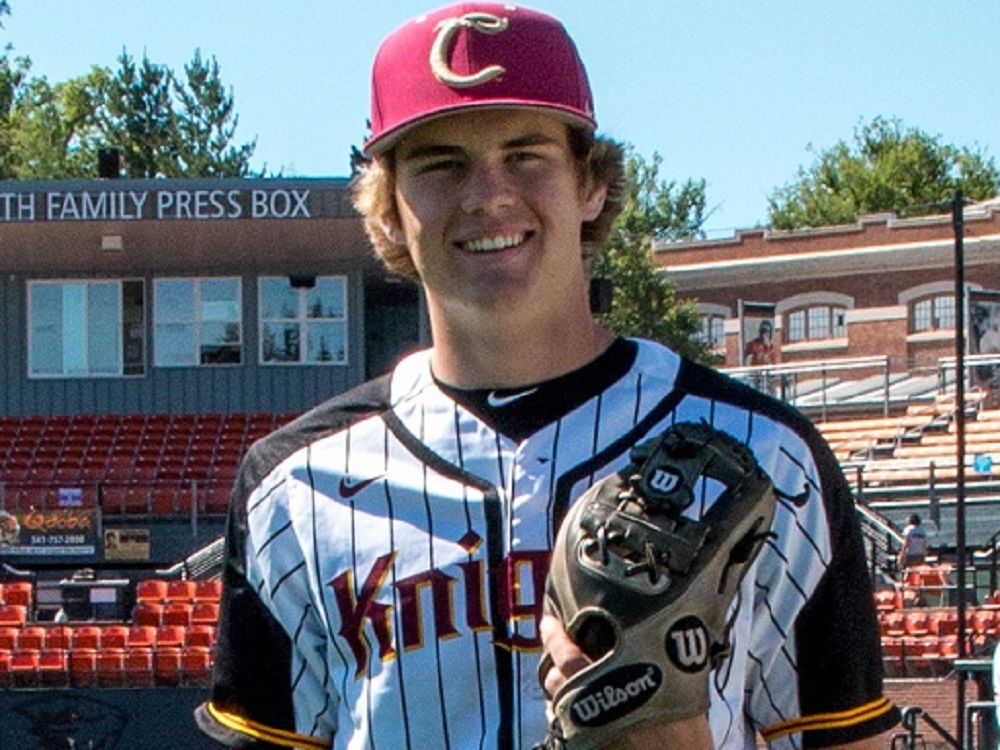 Brooks Hatch Blog: Returnee Chad Stevens Has Big Weekend for Pilots
Happy Tuesday, everyone, from the world-wide headquarters (WWHQ) of the Corvallis Knights, your 2016-2017 West Coast League champions!
————–
University of Portland freshman shortstop Chad Stevens, returning in 2018 for his second season with the Knights, was nominated for West Coast Conference Player of the Week for March 26-April 1, but was not selected.
Stevens hit .500 (6-12) as the Pilots won a three-game series with Santa Clara. He had a triple, a double, two steals, four runs and three RBIs. He is hitting .286 (26-91) in 26 games, with no homers and nine RBIs.
had hit .268 in 51 games for us in 2017, with no homers, 19 RBIs and eight steals, while playing tremendous defense. Welcome back!
————–
The San Diego Padres have released outfielder Nick Torres (2012) after four years in their system. The former Cal Poly star was drafted in the fourth round in 2014.
Nick reached triple-A El Paso in 2016 and was a career .277 hitter in 421 games, with 31 homers and 212 RBIs. He played at double-A San Antonio last season and hit .277 in 119 games, with 11 homers and 61 RBIs.
————–
Our 2018 season tickets are now on sale! For more details or to order your tickets online, please click here. Tickets may also be purchased by calling us at 541-752-5656 or by visiting our office at 4th Street and Jefferson Avenue in downtown Corvallis. See you at the ballpark in 2018!
We also have three fireworks nights and tons of other promotions planned for this summer. Our entire promotional schedule is also available, by clicking here.
————–
The Victoria HarbourCats have set their training staff for the 2018 season. Please click here for more details, from Our Sports Central.
————–
That's all for today. Have a great week, and we will see you on Friday.