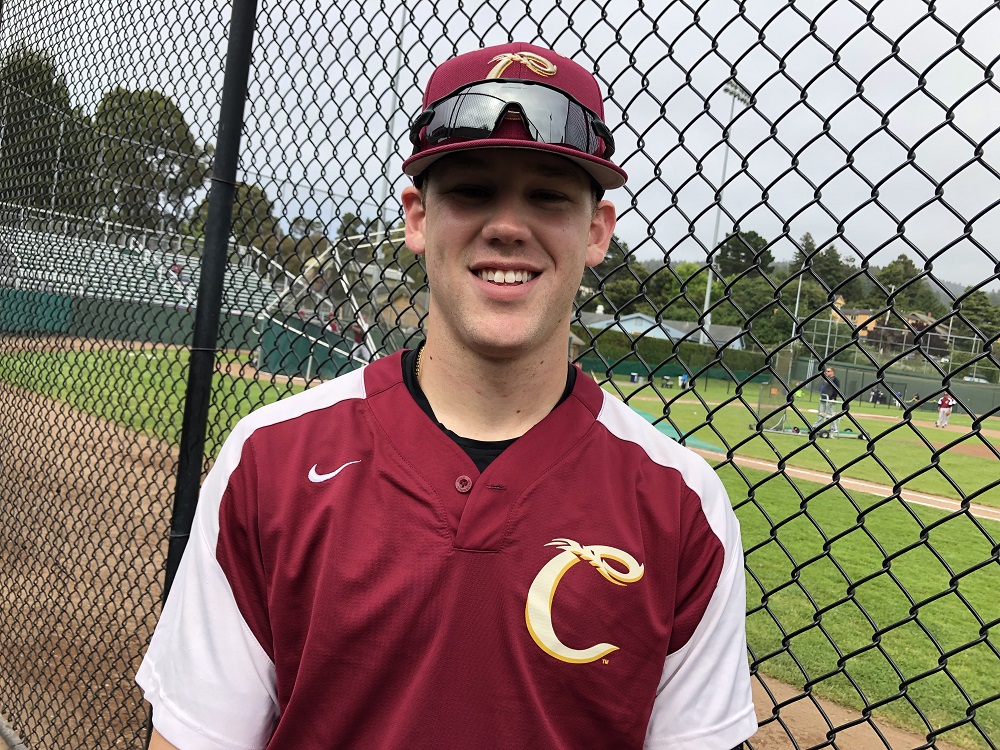 Yovetich Homers, Drives in Two in Loss at Walla Walla
WALLA WALLA, Wash. – Right fielder Nick Yovetich (pictured, above) hit a solo inside-the-park homer and added a sacrifice fly for the Knights  in a 5-3 loss to Walla Walla at Borleske Stadium.
A rising sophomore at San Francisco, Yovetich's sacrifice fly tied the game 1-1 in the second inning. His fourth-inning homer got the Knights to within 3-2 but Walla Walla added single runs in the fourth and sixth innings to complete the sweep of the season-opening West Coast League series.
It was the first homer of the year for Yovetich and the first for the Knights in league play. Jake Holcroft (Portland) and James Anderson (Western Oregon) hit successive doubles in the ninth inning for Corvallis's other extra-base hits.
That got the Knights to within 5-3 but the next three hitters were retired in order. Anderson and Holcroft each singled and doubled for the Knights.
The Knights begin a three-game series at Victoria at 6:35 p.m. Friday. Their starter is undetermined; Virginia Tech junior lefty Dillon Larson (0-0, 0.00) will start for the HarbourCats.
The series continues at 6:35 p.m. Saturday and 1 p.m. Sunday. The Knights' WCL home opener is June 14 against Cowlitz.