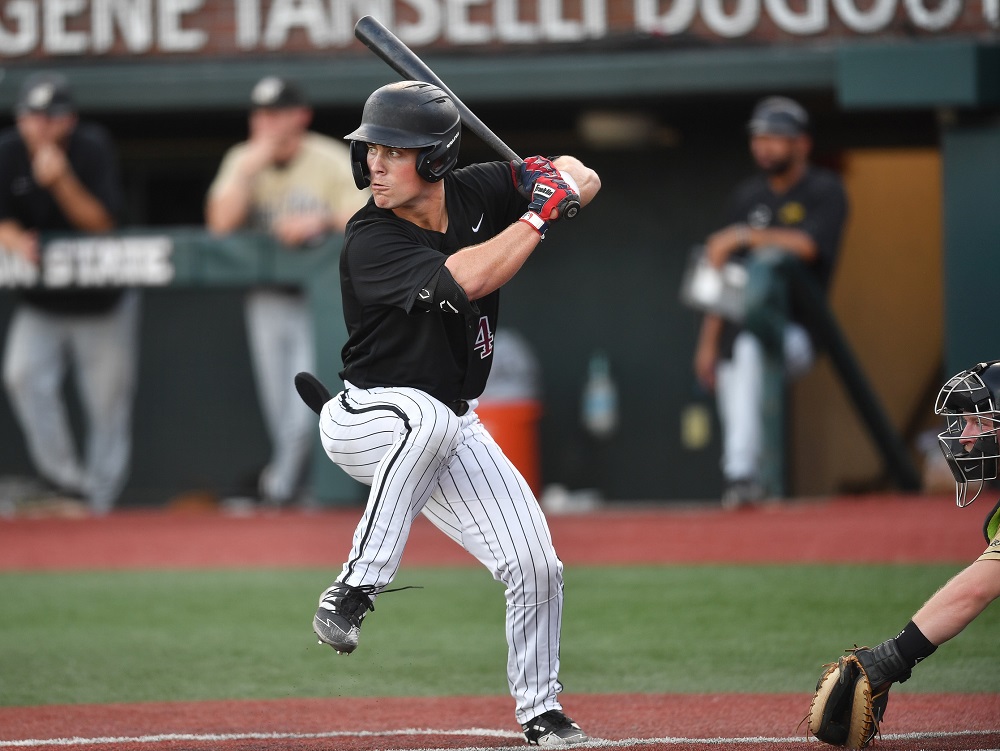 UP Outfielder Briley Knight Returns Home
Sunday, June 26, Corvallis, Ore. – In an exciting move, yesterday, the Corvallis Knights added senior-to-be outfielder Briley Knight of the Portland Pilots to its 2022 roster. Knight graduated from Crescent Valley High School in Corvallis and is the son of Knights head coach Brooke Knight.
This will be Briley's fourth summer with the Corvallis Knights. A former bat boy of the team, Knight played for West Coast League championship clubs in 2018, 2019 and 2021. He was named the Most Valuable Player of the WCL in 2019, as the left-handed hitting slugger led Corvallis to a title and Perfect Game National Summer Collegiate Team of the Year nod.
Knight is coming off a stellar spring campaign at UP that was cut short late by an injury. His return to the diamond is to be determined, but he will get back to playing under his dad and in his home town.
This past spring, Briley hit .252 with 8 home runs and 27 RBIs for a Pilots team that made its first ever WCC tournament appearance.
Corvallis is also adding sophomore-to-be pitcher Cam Day of Utah. Day made 14 starts for the Utes this past spring. He will join the team on July 1.
The Knights and Bellingham Bells play a rubber game this afternoon at 1:05 pm at Goss Stadium. Gonzaga's Nathan DeSchryver is the probable starting pitcher for Corvallis, who are currently 12-2 and leading the 8-team WCL South.