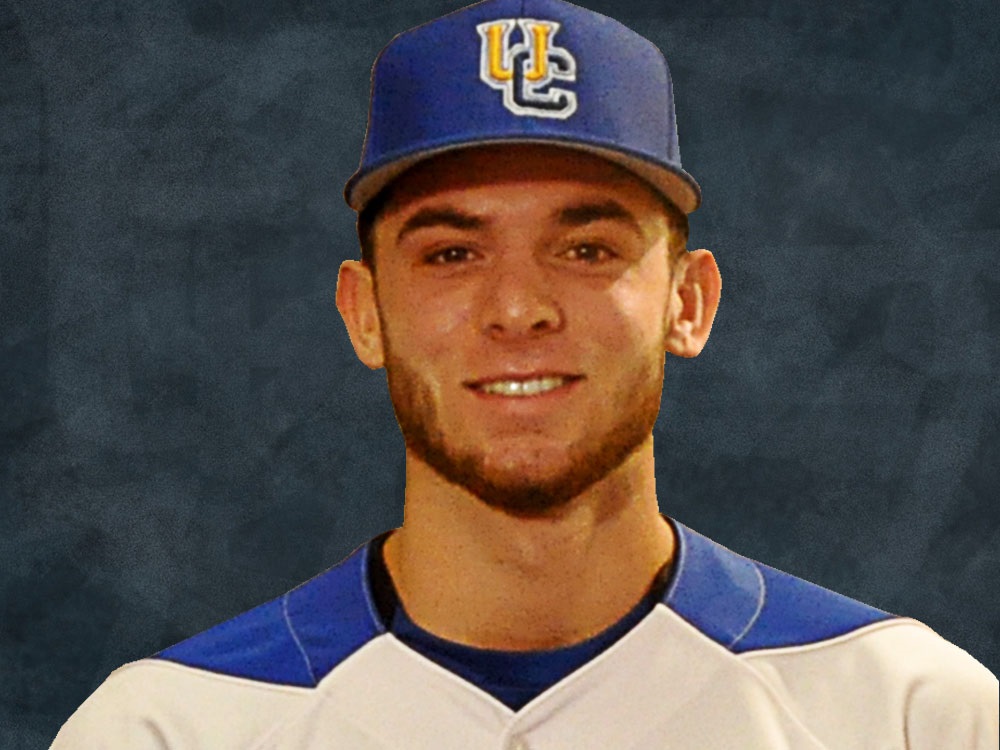 Toplikar's Impressive Outing Tops Kelowna, Evens Series
CORVALLIS, Ore. –  Righty Trenton Toplikar (pictured, above) pitched seven strong innings as the Knights evened their series with Kelowna with an 8-4 victory at Goss Stadium.
The Knights (28-11 all, 24-11 WCL, 7-1 WCL second half) thus avenged Monday night's 4-1 loss to the Falcons in a series matching the first-half champions of the West Coast League's North and South divisions.
A rising UC Riverside sophomore, Toplikar (2-1) struck out five, walked one, and gave up four runs on four hits. His longest stint before Tuesday was five innings in a victory at Gresham on July 2, his other victory this summer.
His fourth-inning walk was his only free pass in 17.2 innings this summer; he has 18 strikeouts.
"Keeping the ball low really helped me, and landing the secondary pitch, the changeup later in the game," said Toplikar, who threw 61 strikes in 87 pitches.
Tanner Howell (Dixie State) and Chase Kaplan (Kansas) each struck out two in scoreless innings of relief, ending the game in a tidy 2:08.
Third baseman Jordan Qsar (Pepperdine) drove in the go-ahead runs with a two-run double in the fifth, sending the Knights in front 5-4. He had three RBIs overall, raising his team-leading total to 33, second-best in the WCL.
"I always like pitching with the lead, it calms me down," Toplikar said. "This team is one of the best I've ever played on. This whole team is a lot of really hard competitors."
Catcher Zak Taylor (Oregon State) doubled, singled, scored once and had an RBI. DH Tanner Cantwell (Treasure Valley CC), a San Jose State commit, added two singles; shortstop Chad Stevens (Portland) and right fielder Cole Johnson (Pacific Lutheran) each had an RBI.
The series concludes at 6:40 p.m. Wednesday. Incoming San Jose State freshman righty Nick Morales (0-0, 1.80) will start for the Knights, opposed by Western Oregon righty Cade Mechals (3-0, 2.16), a McMinnville native, for the Falcons (18-17 WCL, 1-7 second half).
The Knights are idle on Thursday, their first day off since June 6. They resume WCL play on Friday with a three-game series at Port Angeles.